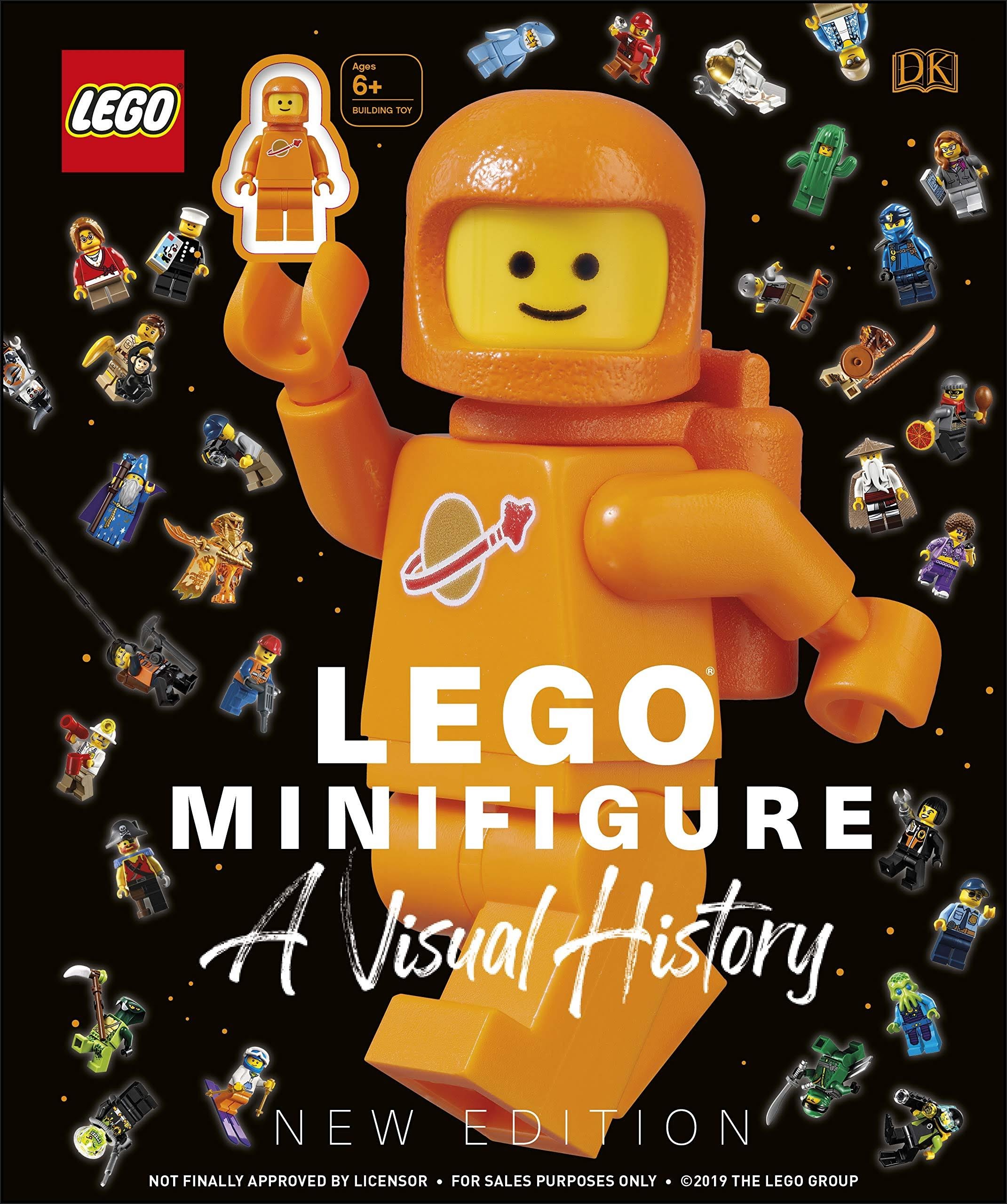 It's a new year and that means there will be new LEGO books coming out this year and one of them has been revealed on Amazon UK called LEGO Minifigure: A Visual History. The last book that was released similar to this was the LEGO Minifigure Year by Year: A Visual History back in 2013 but this new one comes with an exclusive orange LEGO Classic Space astronaut minifigure. This will be the first one in this color joining some of the previously released ones including red, blue, black, yellow, green, white, and, pink.
LEGO Minifigure: A Visual History will be available on October 1 but you can pre-order today for £30.00 on Amazon UK. The US version of the book should be up at a later date.
Celebrate the epic journey of the LEGO® minifigure with this new edition – featuring an exclusive spaceman minifigure!

Why don't minifigures have ears? Which minifigure has appeared in the most ever sets? Which minifigure has a wolf alter ego?

This updated edition highlights the best minifigures from every year since 1978. Starring more than 2,000 of the most popular and rare minifigures from the LEGO® Minifigure Series and themes including LEGO® NINJAGO®, THE LEGO® MOVIE™, LEGO® Star Wars™, LEGO® City, LEGO® Harry Potter™ and many more. Discover the evolution of minifigure design from past to present and explore their accessories and sets.

From divers, astronauts and vampires to Super Heroes, firefighters and movie characters, feast your eyes on the most awesome minifigures of every decade!
**Via BricksFanz**… Continue