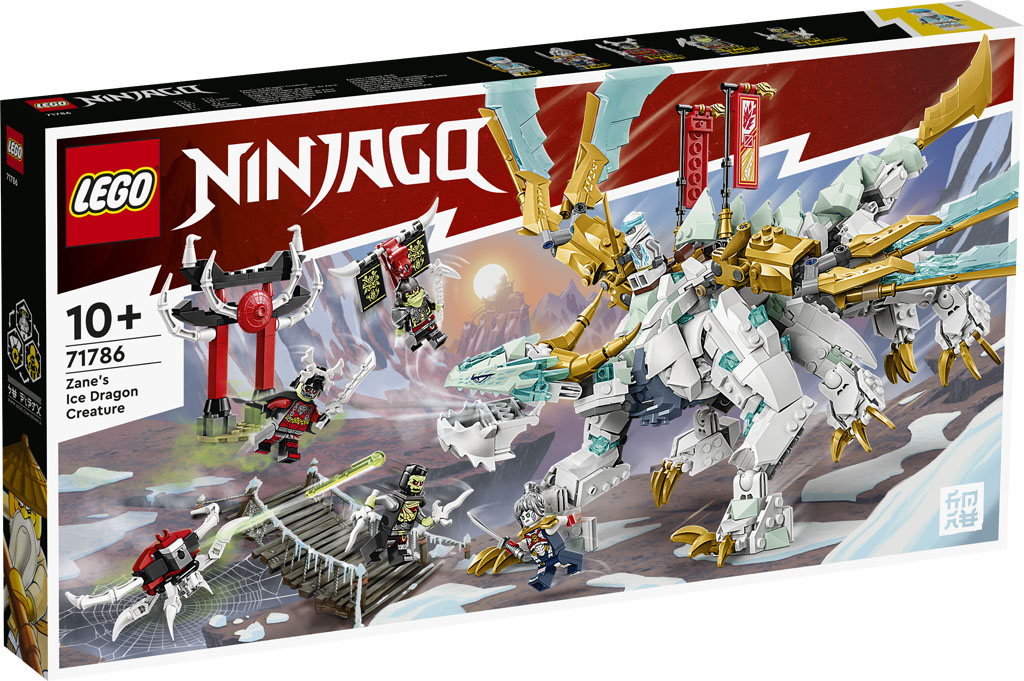 LEGO has officially revealed the 2023 wave of LEGO Ninjago sets. As we know by now, the current LEGO Ninjago storyline has wrapped up and a new story will start in 2023. It may seem that LEGO has gone back to basics with these sets as they are revisiting older sets while making them not too large. You'll also notice that the boxes are extremely plain and not too flashy like with previous Ninjago sets.
---
Nya's Water Dragon EVO (71800) – 173 pieces/$19.99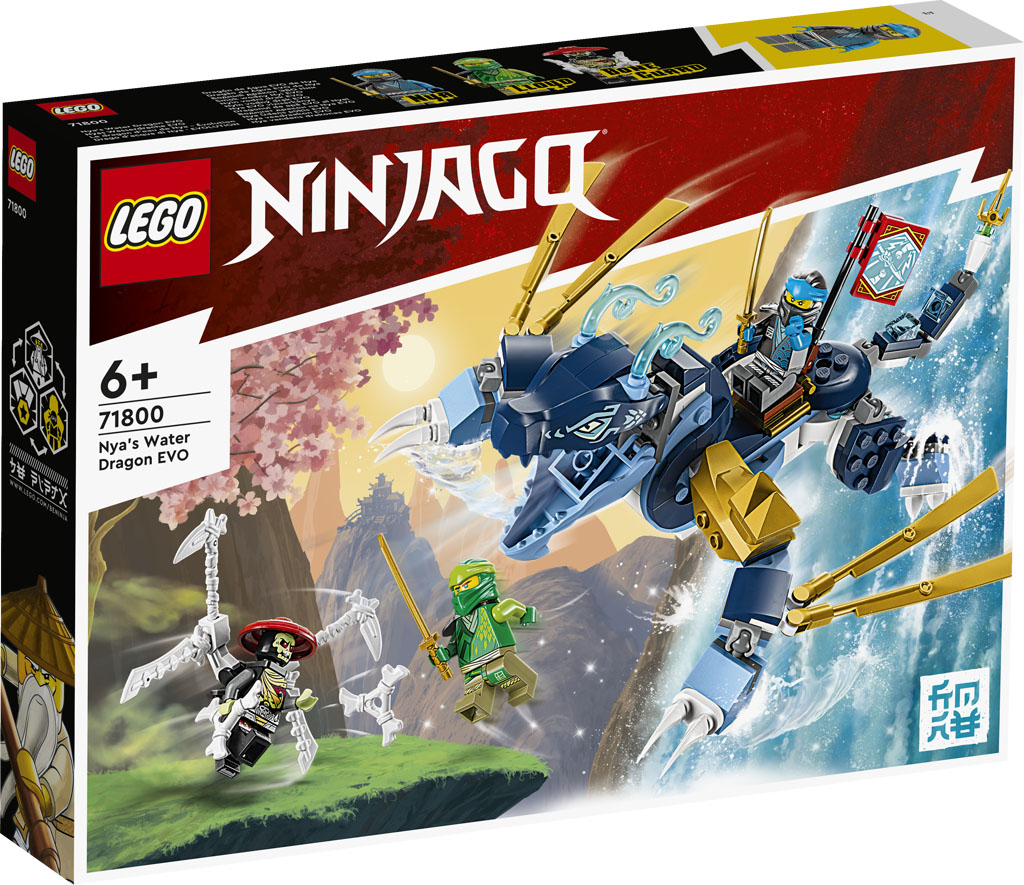 Let ninja fans aged 6+ enjoy fast thrills with Kai's Ninja Race Car EVO (71780) building set. This LEGO® NINJAGO® car toy features an opening cockpit and an impressive golden wing spoiler on the back. It can be upgraded from an off-road vehicle into a street race car by swapping its 4 wheels.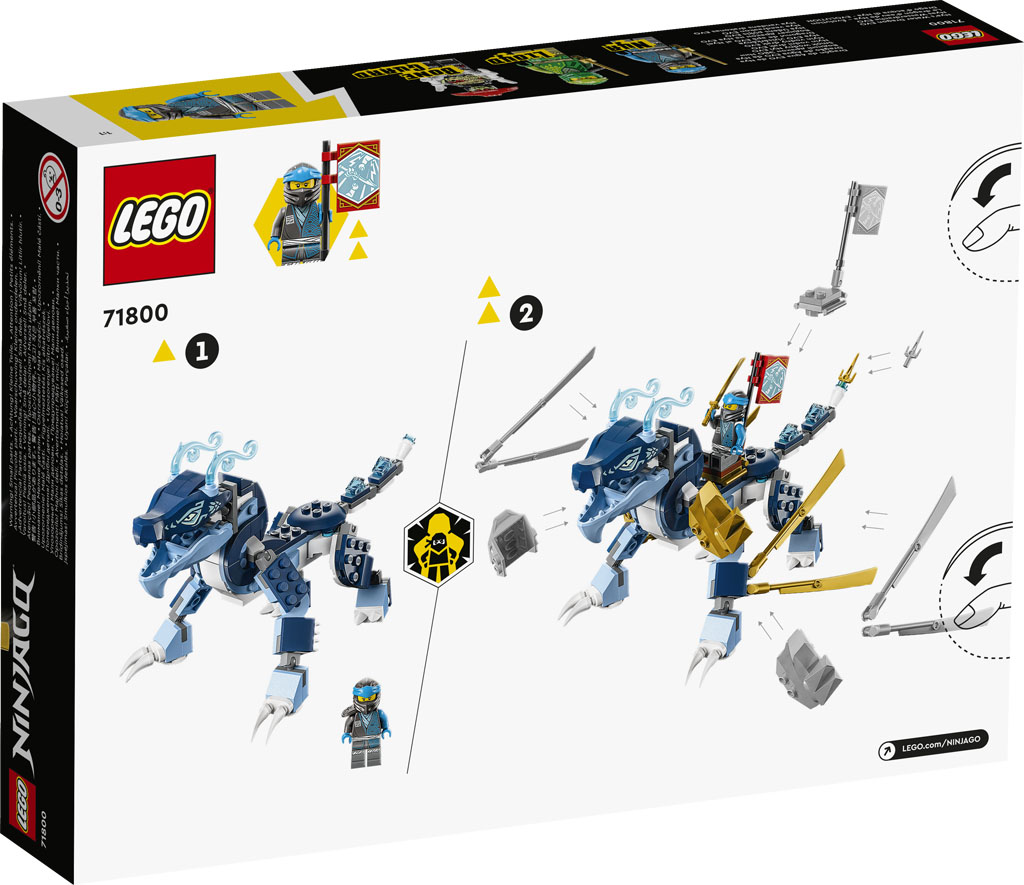 ---
Lloyd's Mech Battle EVO (71781) – 223 pieces/$19.99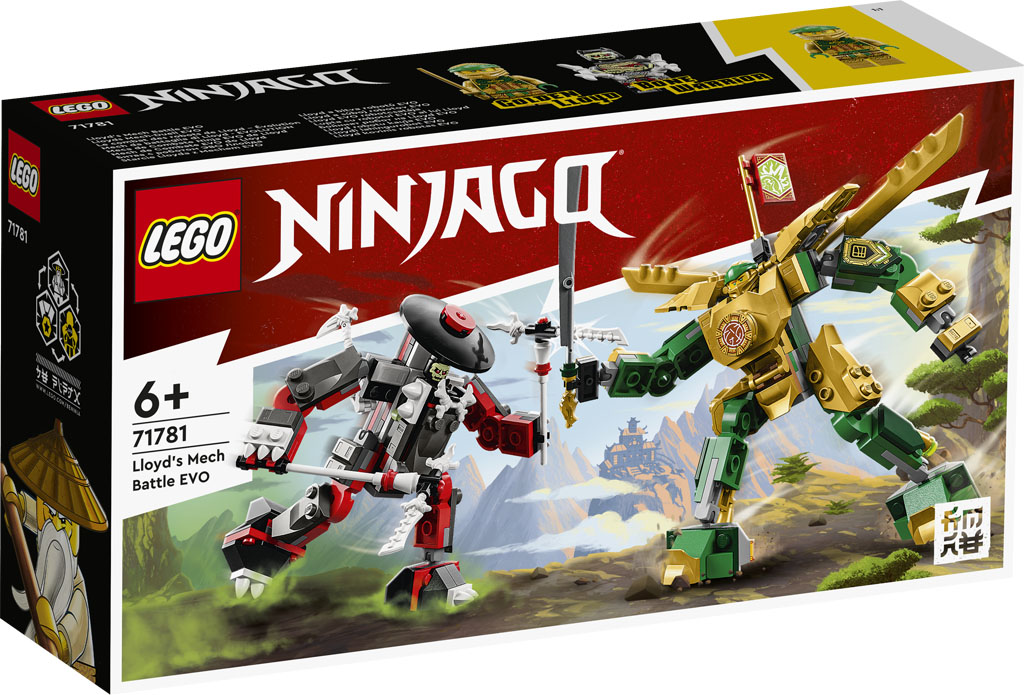 Kids aged 6+ will be excited to learn all about the fantasy action world of LEGO® NINJAGO®through building and playing with Lloyd's Mech Battle EVO (71781). The playset features 2 posable mechs, both armed with cool weapons, so kids can stage gripping battles. Kids can upgrade Lloyd's mech with golden armor and wings to help him triumph.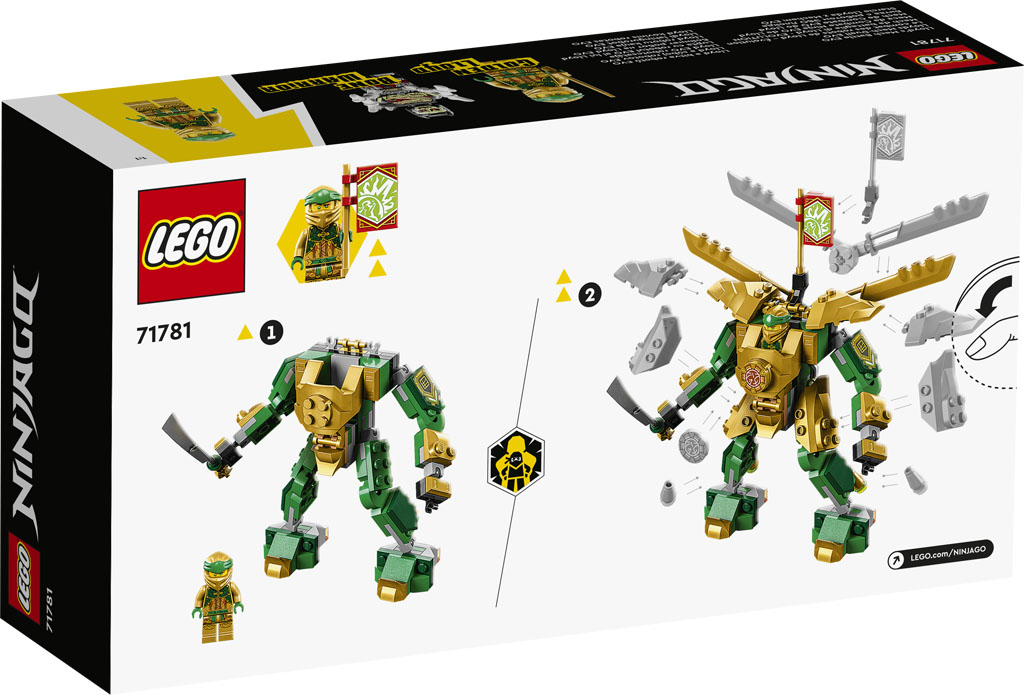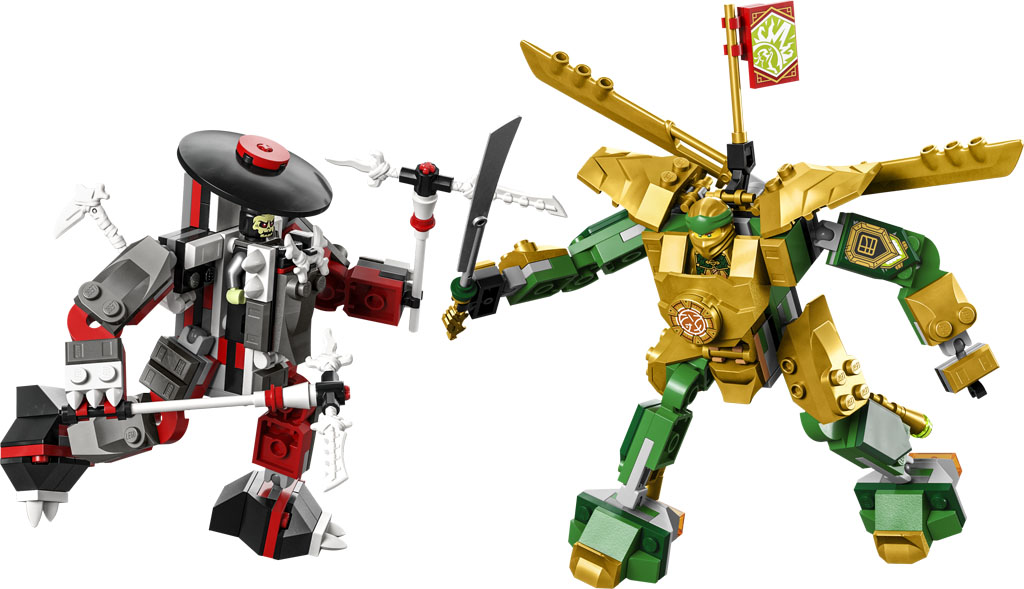 ---
Cole's Earth Dragon EVO (71782) – 285 pieces/$39.99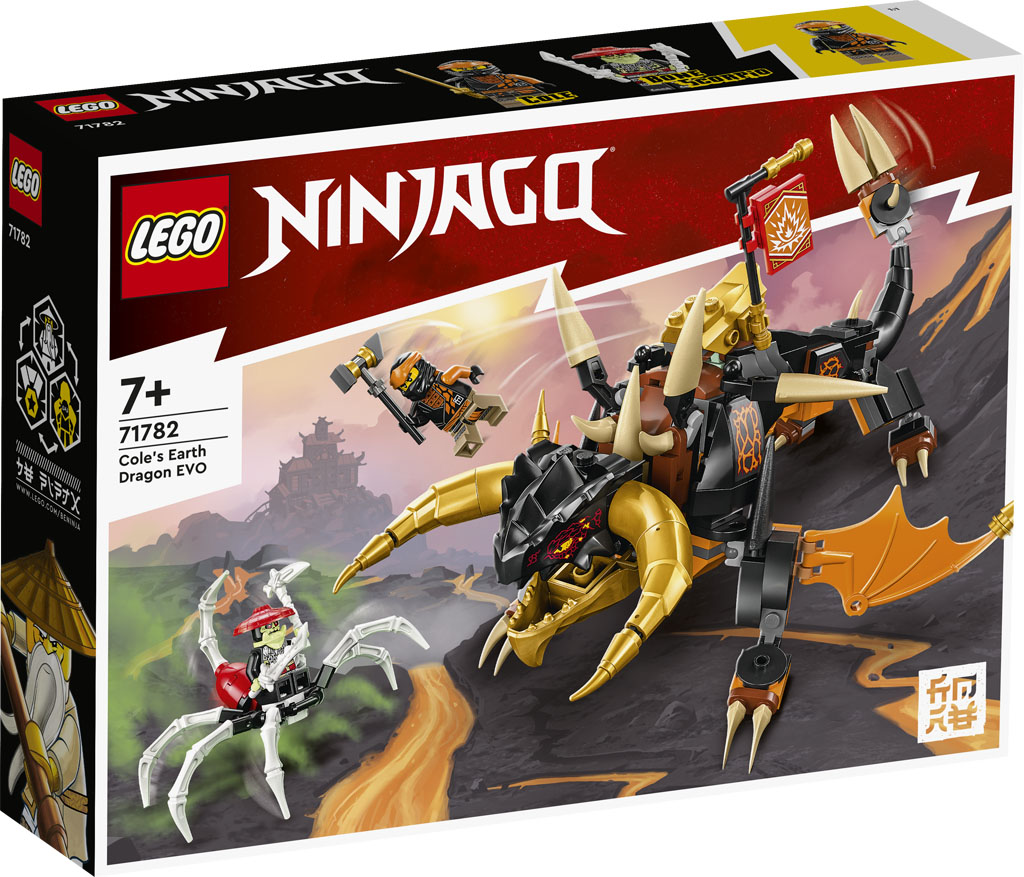 Kids aged 7+ will be excited to stage enthralling battles with this LEGO® NINJAGO® Cole's Earth Dragon EVO (71782) playset. During the action, kids can upgrade the posable dragon toy to make it even bigger and more powerful by adding golden wings, horns and a tail.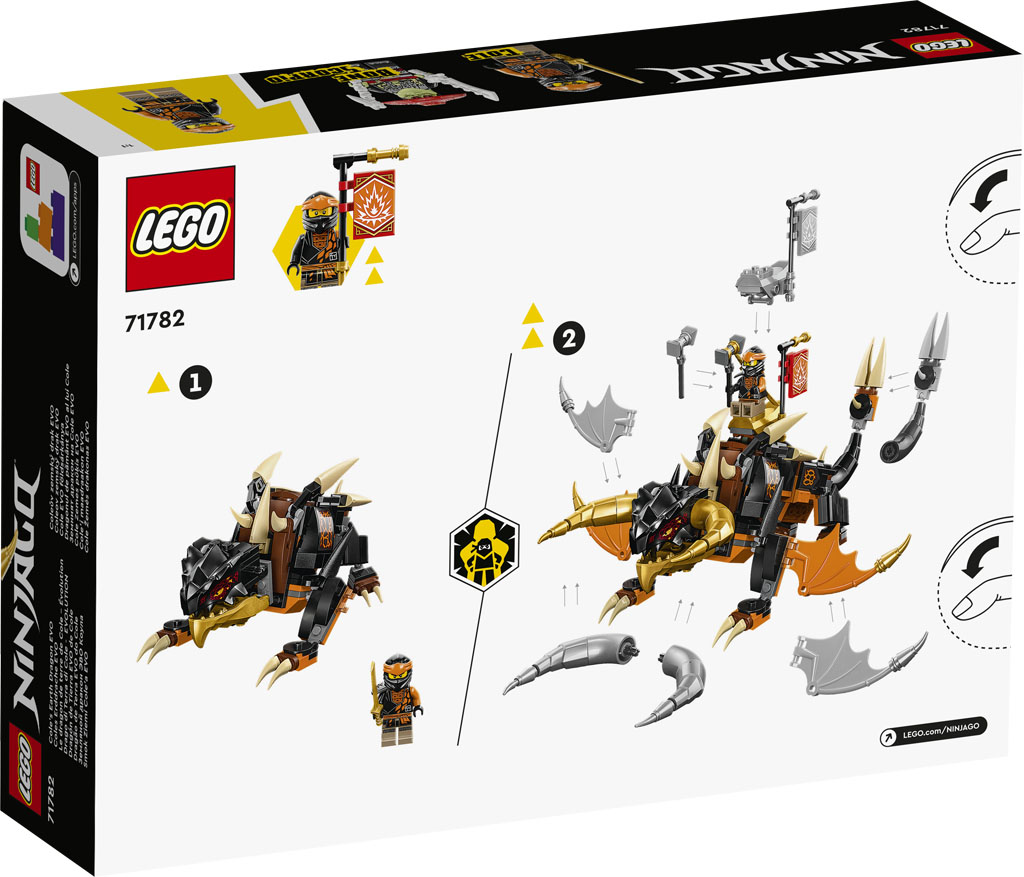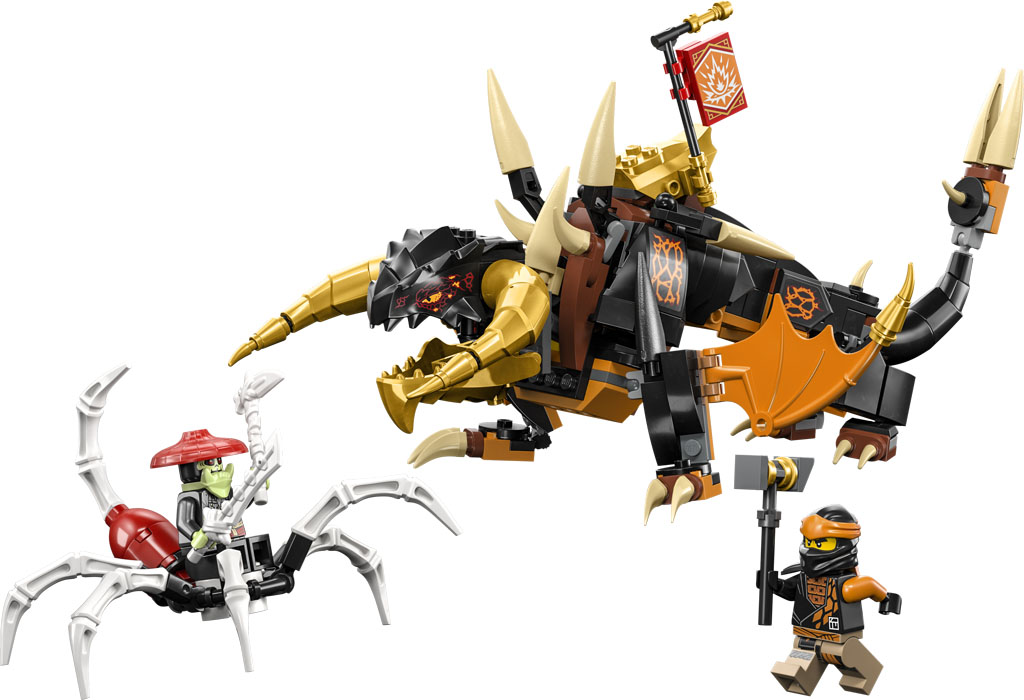 ---
Kai's
…
Continue