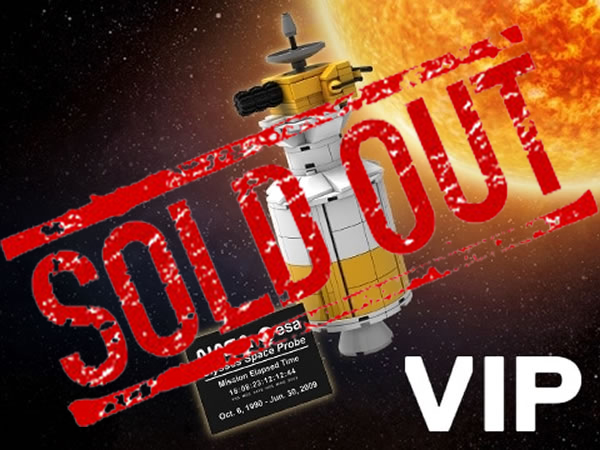 This morning was the release of the LEGO Ulysses Space Probe (5006744) on the VIP Rewards Center and to say the least, it was a total disaster. LEGO marketed to be available at a specific time and pretty much all the launches around the world were as terrible as it could get. I knew LEGO IT was bad but this was doubly bad.
From the Terms of Service popup to the Rewards Center maintenance page, these errors didn't help the situation at all. There are literally thousands of fans waiting to get this very limited set and only a handful of our readers were able to secure one. I posted a simple message on our social media pages at 6:14am PST that it was finally live here in the US and within minutes it was gone. People were hitting the aforementioned TOS and maintenance pages and had to keep refreshing. By the time they got through, it was already out of stock for most people.
It basically was a no-win situation for LEGO as someone will lose and in this case, it was the fans. For it being delayed during the Discovery release was disappointing but having a set time for a release instead of an unannounced drop was probably the nail in the coffin. It wasn't really a surprise to me as I expected what happened today to happen.
Many took to social media to vent their frustrations and some even took to customer service to give their feedback and it looks like LEGO has … Continue