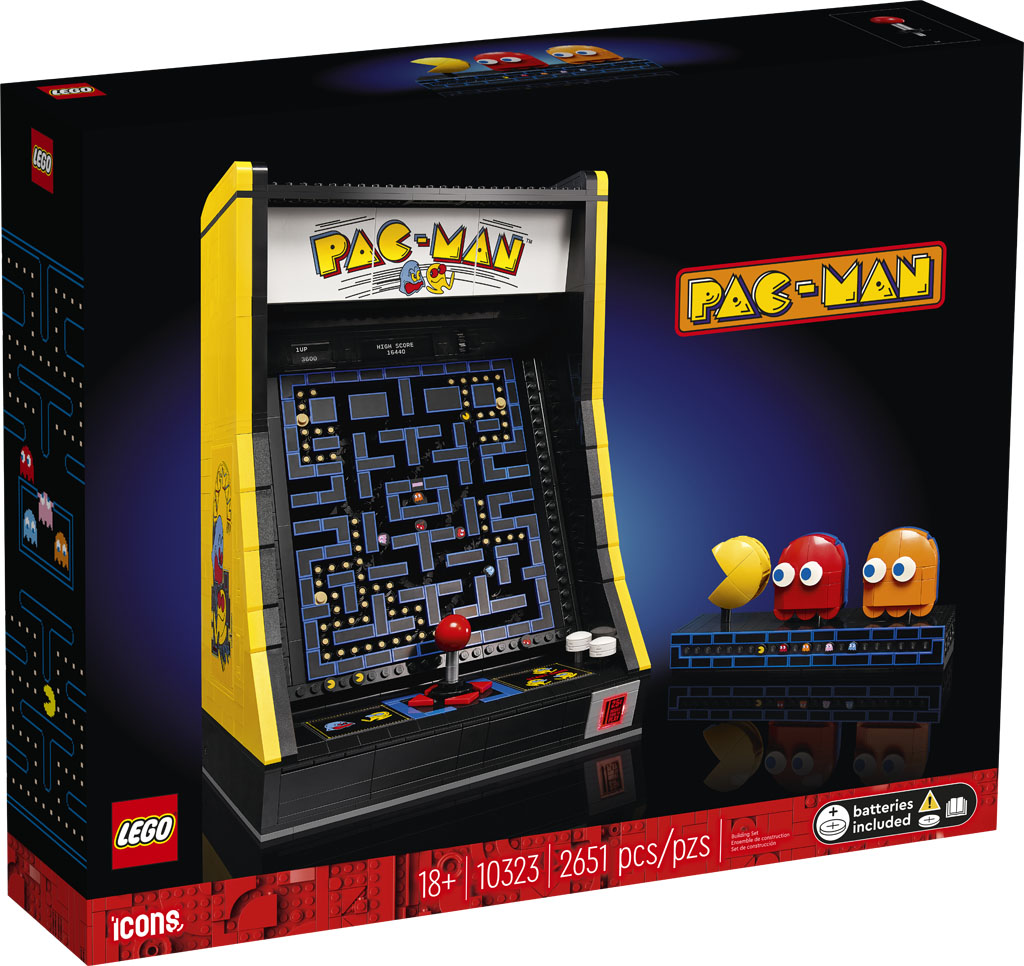 On the 42nd anniversary of the release of PAC-MAN, LEGO has officially revealed the LEGO Icons PAC-MAN Arcade (10323). Releasing on June 1 for VIPs, the set has 2,650 pieces and will retail for $269.99.
The main features of the set include larger scale characters of PAC-MAN, Blinky, and Clyde, a light-brick for the coin slot, and a small vignette of a person playing PAC-MAN that is hidden inside the cabinet.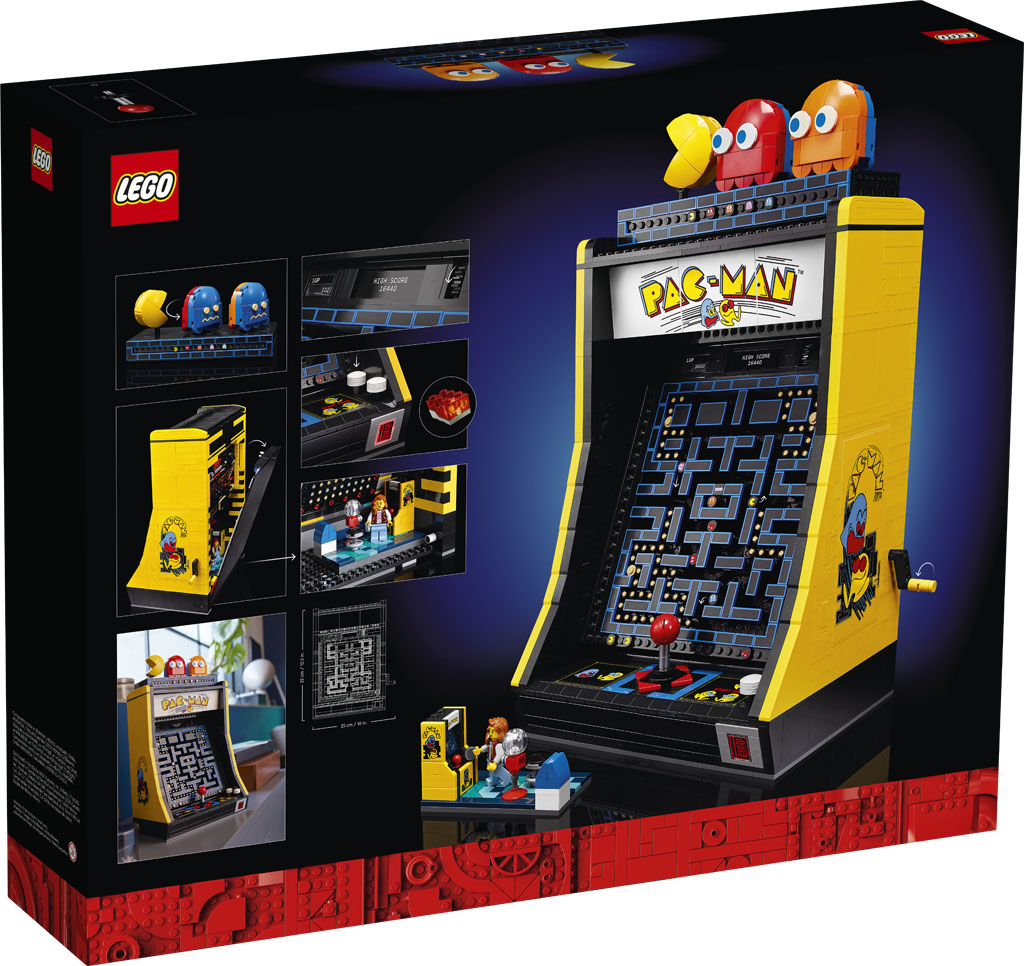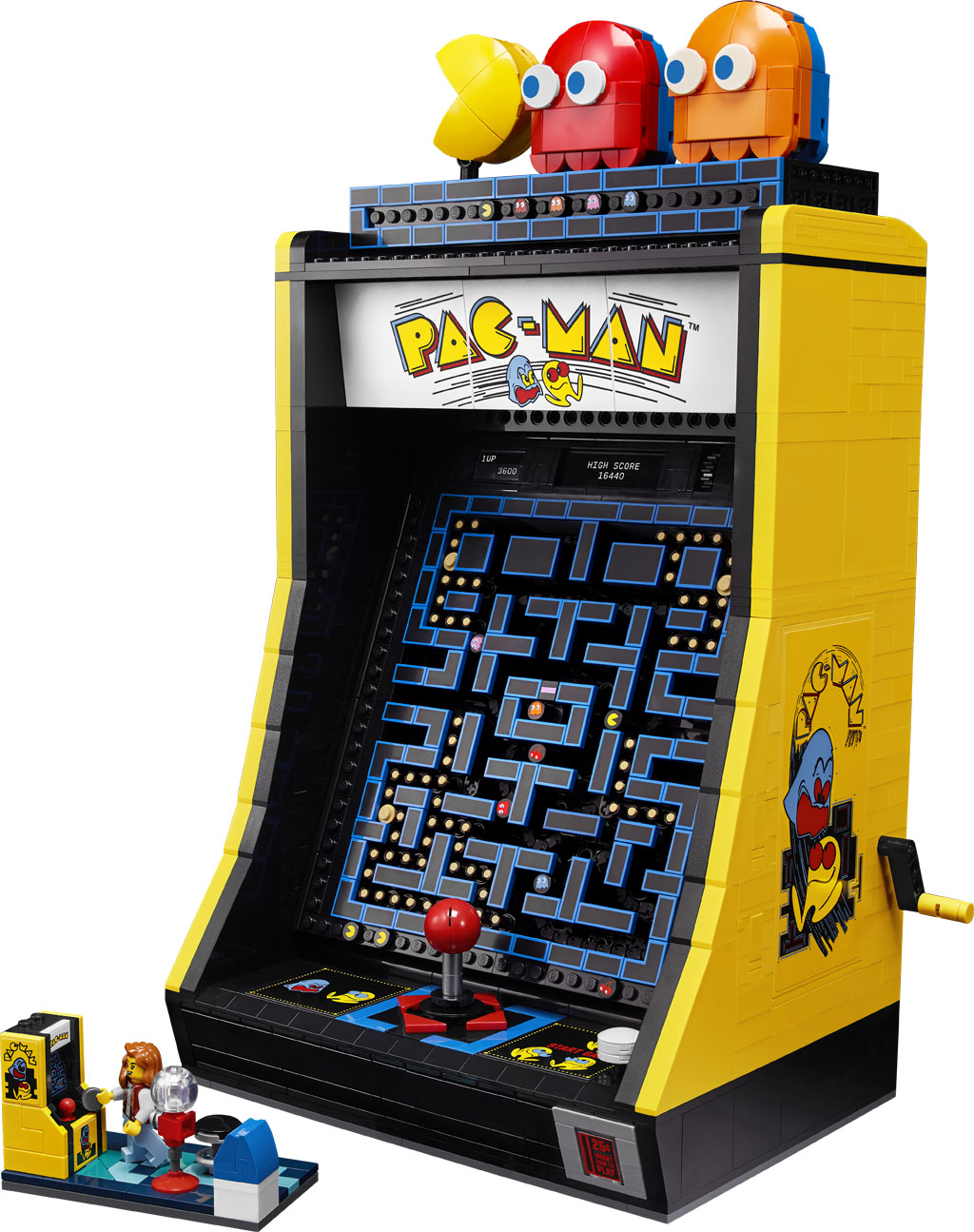 Here's a video of it in use.
Chomp your way back to the 80's with the new LEGO Icons PAC-MAN Arcade! Ready! Build! Play! pic.twitter.com/ZlvhV5KLVc

— LEGO (@LEGO_Group) May 22, 2023
THE LEGO GROUP AND BANDAI NAMCO PARTNER TO RELEASE THE LEGO® ICONS PAC-MAN ARCADE SET

TIME TO MUNCH SOME BRICK GHOSTS WITH THE NEW LEGO ICONS PAC-MAN ARCADE SET

• New LEGO Icons PAC-MAN Arcade set is a detailed recreation of the classic 80's arcade game
• New LEGO set is announced on the same day the original game was revealed in 1980 and includes large colourful brick versions of PAC-MAN, BLINKY and CLYDE
• Collaboration between Bandai Namco and the LEGO Group revealed that PAC-MAN's famous yellow colour was inspired by the LEGO Group's signature colour

The LEGO Group and Bandai Namco are celebrating the 43rd anniversary of PAC-MAN with the reveal of the new vintage LEGO® ICONS PAC-MAN Arcade set – one of the most famous and nostalgic arcade games of all time.

Originally released on May 22, 1980, by Bandai Namco Entertainment Inc. (previously Namco) in Japan, the PAC-MAN video
…
Continue