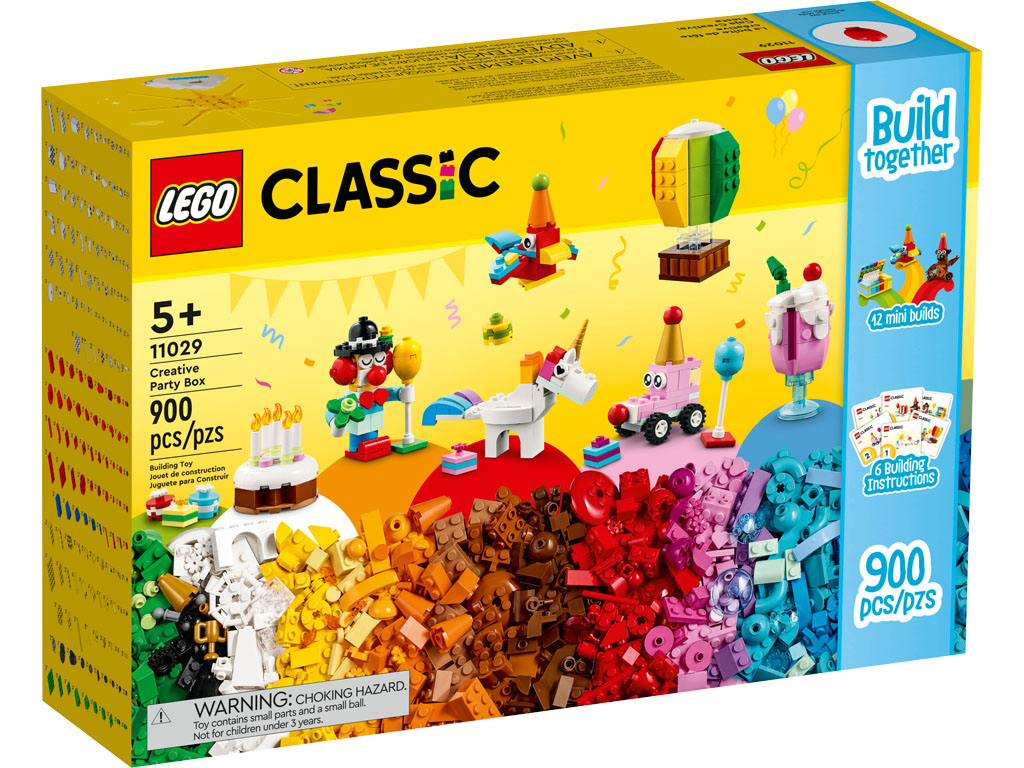 LEGO has put up the product pages for four more LEGO Classic sets that are set to be released in March 2023. As with other Classic sets, LEGO provides you with a variety of bricks in different colors and you just build. There are instructions for the cover builds but you just use your imagination to create something unique.
---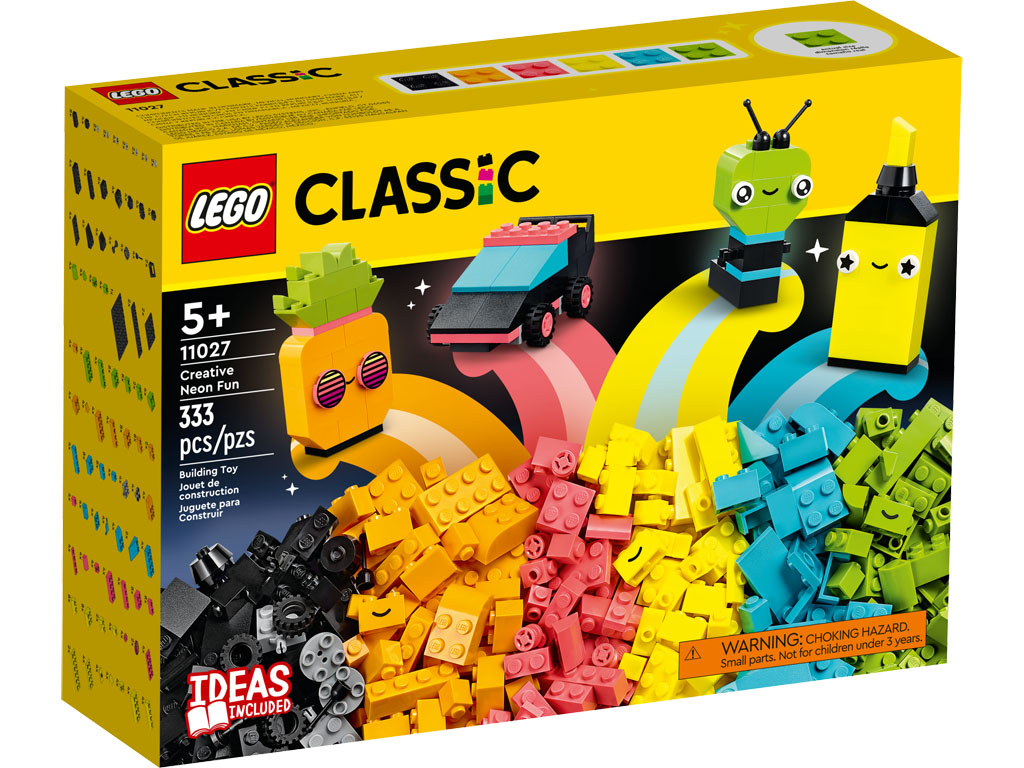 Kick-start kids' creative development with LEGO® Classic Creative Neon Fun (11027). With suggestions for quick-to-build models and endless free-building fun, the eye-catching set inspires budding builders aged 5+ to indulge their passion for art and design.

Bright bricks for creative kids
This versatile building kit contains 333 bricks in various sizes and vibrant neon colors. 18 of the bricks feature expressive eyes that kids can use to bring their creations to life. Printed building instructions are included for 5 fun models – a pineapple, highlighter pen, car, alien and roller skates – giving kids the creative confidence they need to build whatever they imagine! A digital version of the set's building instructions can also be found within the LEGO Builder app.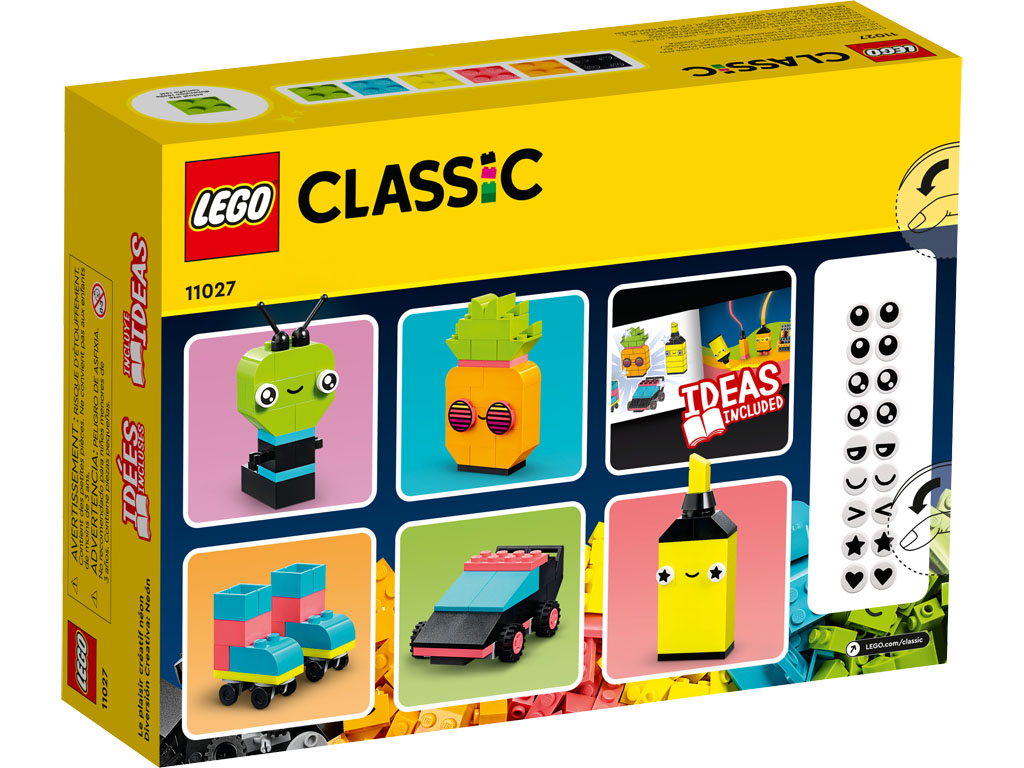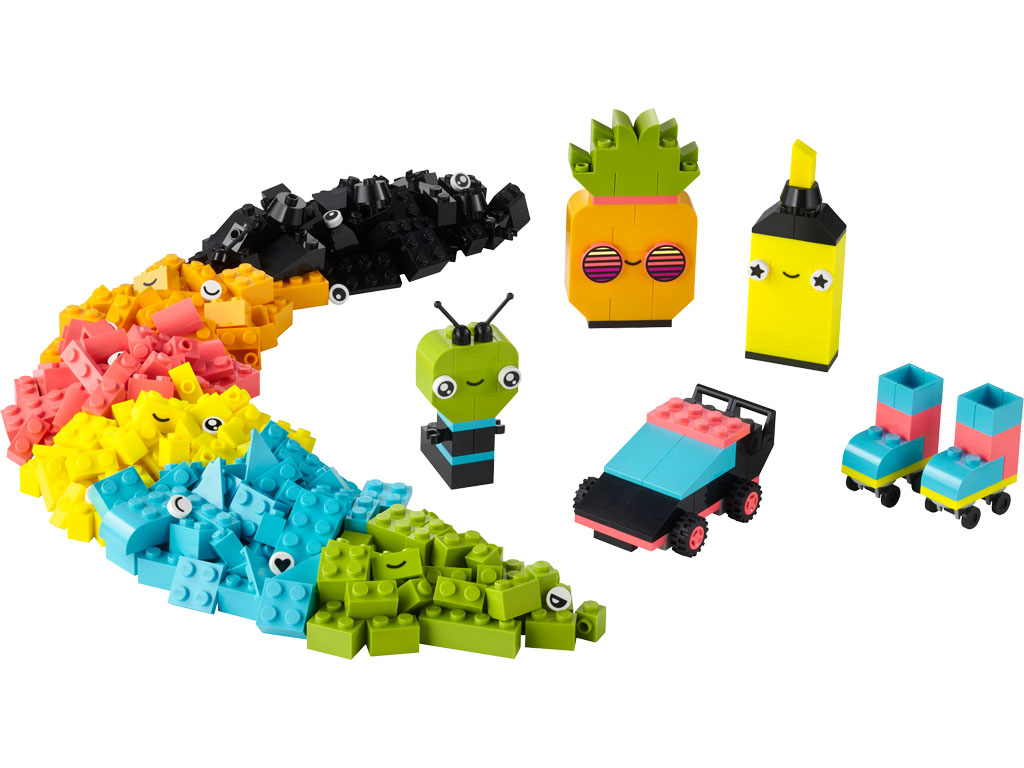 ---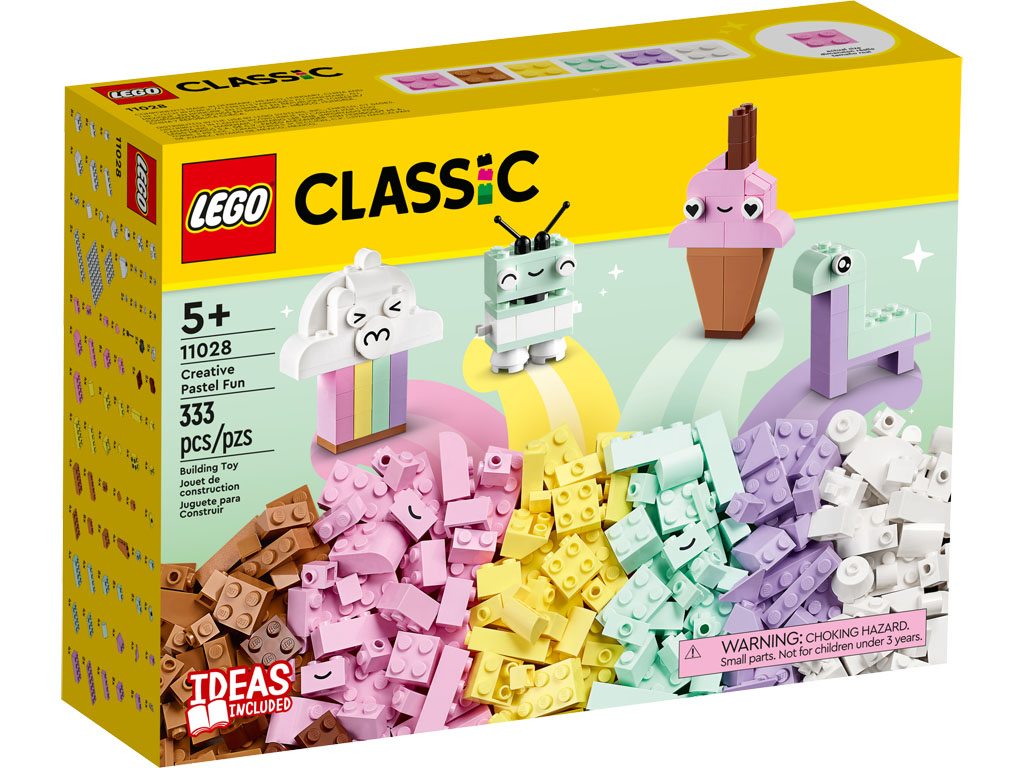 Inspire budding builders aged 5+ with LEGO® Classic Creative Pastel Fun (11028). With quick-to-build models and endless free-building fun, this eye-catching mix of bricks encourages kids to indulge their passion for art and design.

Pastel-picking creative play
This creative construction kit contains 333 bricks in a range of shapes, sizes and pastel colors. 18 of the bricks feature expressive eyes that kids
…
Continue