It's August 1 and that means there are tons of new LEGO sets that are now available on LEGO [email protected]. I didn't really count but there are over 50 new sets ranging from the new Batman 80th Anniversary sets to the highly anticipated LEGO Hidden Side theme.
Remember there are some promotions going on at the beginning of the month. First is the free Reversible Tote Bag (5005910) with purchases of $200 or more. This runs from August 1-14, while supplies last. The other promotion is the free LEGO Jurassic World Baby Velociraptor Playpen (30382) polybag with purchases of $35 or more on the JW sets. This promo runs from August 1-7.
Please feel free to use our links to make your purchases as it does help support the site.
---
Fire Chief Response Truck (60231) – $29.99
Garage Center (60232) – $49.99
Donut Shop Opening (60233) – $89.99
People Pack – Fun Fair (60234) – $39.99
---
Fairground Carousel (31095) – $49.99
Twin-Rotor Helicoptor (31096) – $59.99
Townhouse Pet Shop & Cafe (31097) – $79.99
Outback Cabin (31098) – $29.99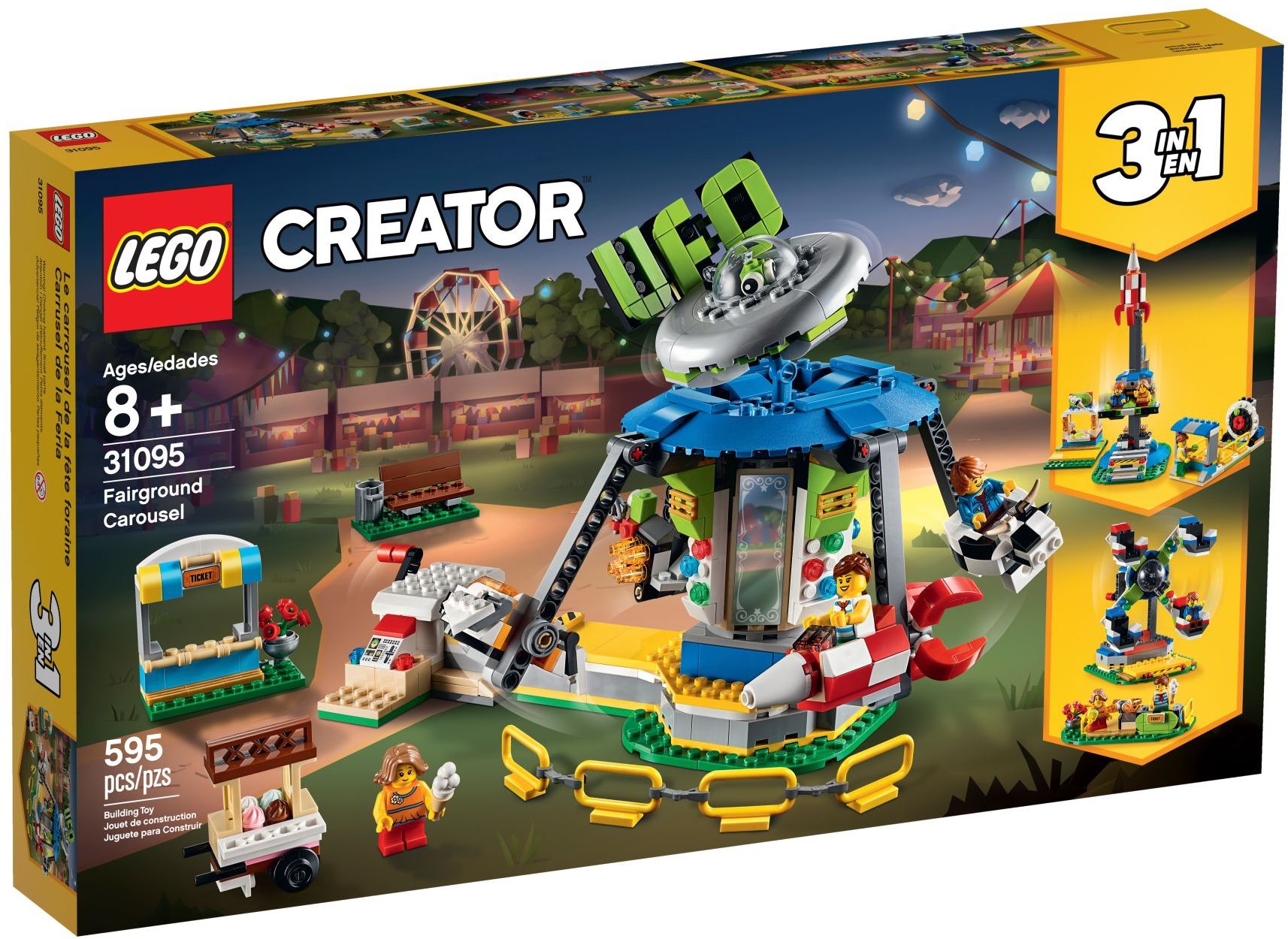 ---
Mr. Freeze Batcycle Battle (76118) – $19.99
Batmobile Pursuit of the Joker (76119) – $29.99
Batman Batwing and the Riddler Heist (76120) – $49.99
Batcave Clayface Invasion (76122) – $99.99
Batman vs. The Riddler Robbery (76137) – $9.99
Batman and The Joker Escape (76138) – $39.99
---
Underwater Loop (41337) – $29.99
Heartlake City Supermarket (41362) – $29.99… Continue