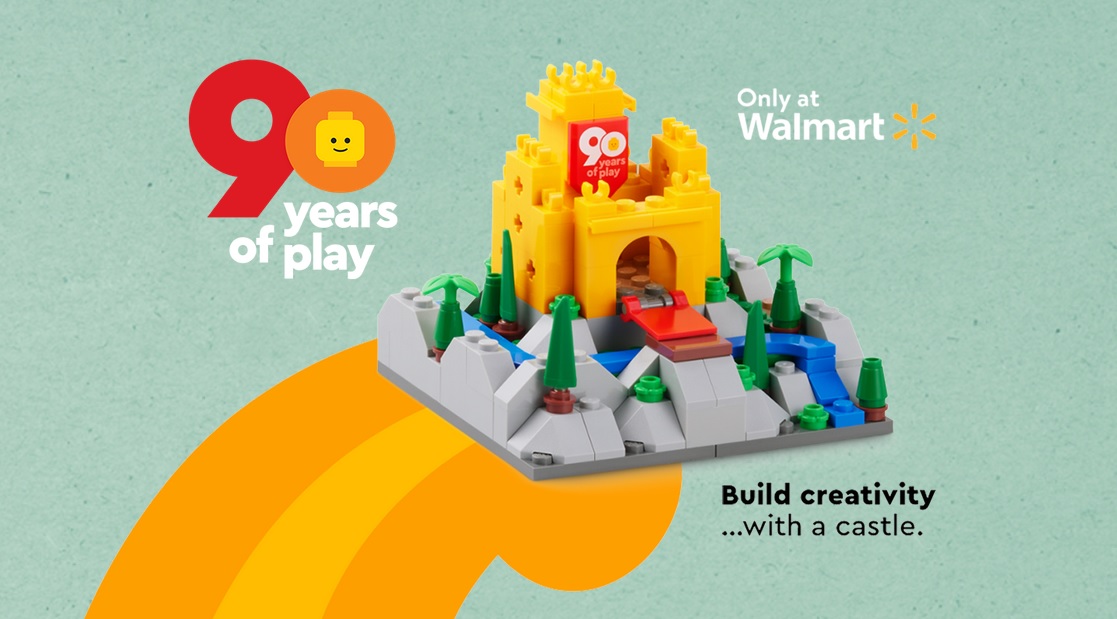 Back in early August, LEGO teamed up with Walmart for an exclusive 90th Anniversary Mini Castle (6426244). All you had to do was buy $50 worth of qualifying LEGO sets from August 8-24 and upload your receipt by August 31 to get one. As of two weeks ago, they have started shipping out the sets and they would come in an unsuspecting yellow envelope. For me, I didn't get any confirmation emails or shipping emails and it just randomly showed up in the mail today.
With the package, you get a ziplocked bag with the parts and the instructions for the Mini Castle. The set has 158 pieces and all the pieces included are used so there are no extra ones.
The Mini Castle is a reimagining of the Yellow Castle (375) from 1978 and it sits on some rocky land with a river going around it. The castle has a printed shield for LEGO's 90 Years of Play right in the middle. A small runs on the side and around the front under the drawbridge. There are some trees on the rocks and the plains.
Overall, the LEGO 90th Anniversary Mini Castle (6426244) is a neat little set if you are able to get one. It captures the celebration very well by using one of their most iconic sets in a smaller form. The problem with the set isn't the set itself but the logistics of getting it.
Buying $50 of LEGO from Walmart wasn't hard but the real problem starts when you submit the … Continue