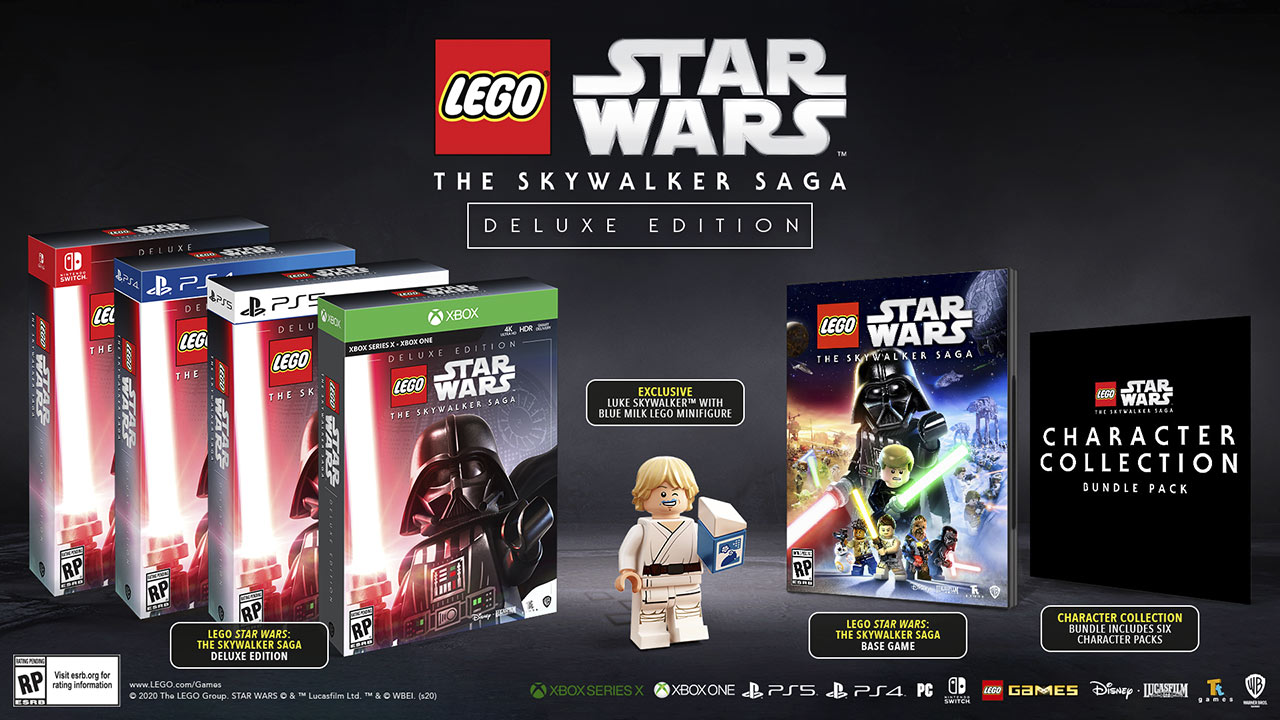 Amazon has finally put up the pre-orders for LEGO Star Wars: The Skywalker Saga Deluxe Edition. If you don't know, the Deluxe Edition also includes the exclusive LEGO Star Wars Luke Skywalker with Blue Milk (30625) minifigure polybag.
The Deluxe Edition also has the Character Collection Bundle Pack which has six DLCs for The Mandalorian, Rogue One: A Star Wars Story, Solo: A Star Wars Story, Star Wars: The Bad Batch, and more.
Lastly, the packaging itself is very collectible as the box comes with a slipcover of Darth Vader's helmet.
Currently, there's still no set release date for it but the game will be out in 2021.
PlayStation 5 – $69.99
PlayStation 4 – $69.99
XBox One – $69.99
Nintnedo Switch – $69.99