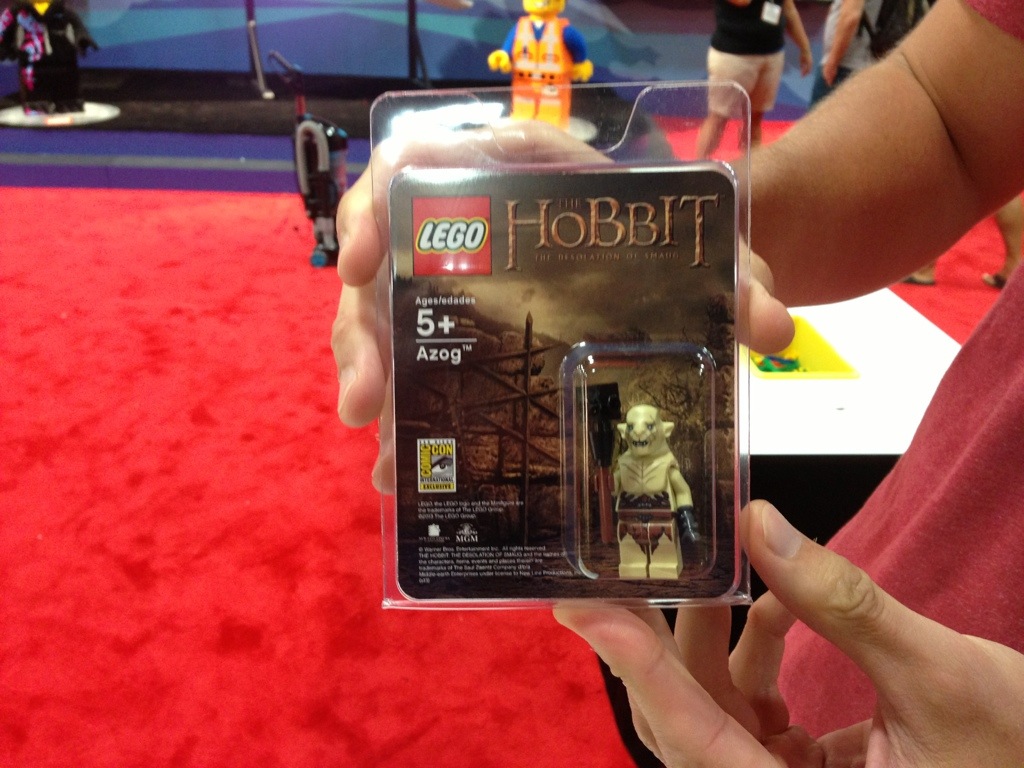 You may have heard by now but there was a mysterious Azog given away randomly at this year's San Diego Comic Con. Nobody knew when it was given away since it was just handed out by casual clothed employees. Only 100 of Azog was given out and the exclusiveness of it has driven the prices on the minifigure to unheard of amounts on eBay.
As of this writing, there are at least $13,000 worth of Azog minifigures that have already been sold on eBay, including one that sold for $299.95 which is a steal compared to the others. Although another fairly exclusive minifigure have been going for a lot, Mr. Gold, none have match the highest Azog minifigure at $1750. For the completists, this amount is most likely unattainable and their collection will now have a blemish. The difference is that there are 5000 Mr. Gold minifigures compared to only 100 of Azog.
The question is, who is to blame for the absurd amounts that they're going for? Is it LEGO's fault for giving out the exclusively exclusive Azog and limiting them to 100 and only attendees had a chance to get it or is it the sellers greediness that has made the prices so inflated?
Some may say that the blame goes to LEGO because they gave it out to random attendees and the people who couldn't go will never have a chance to get it. Others say that it's the sellers' fault because they're just there to make a quick buck. It … Continue