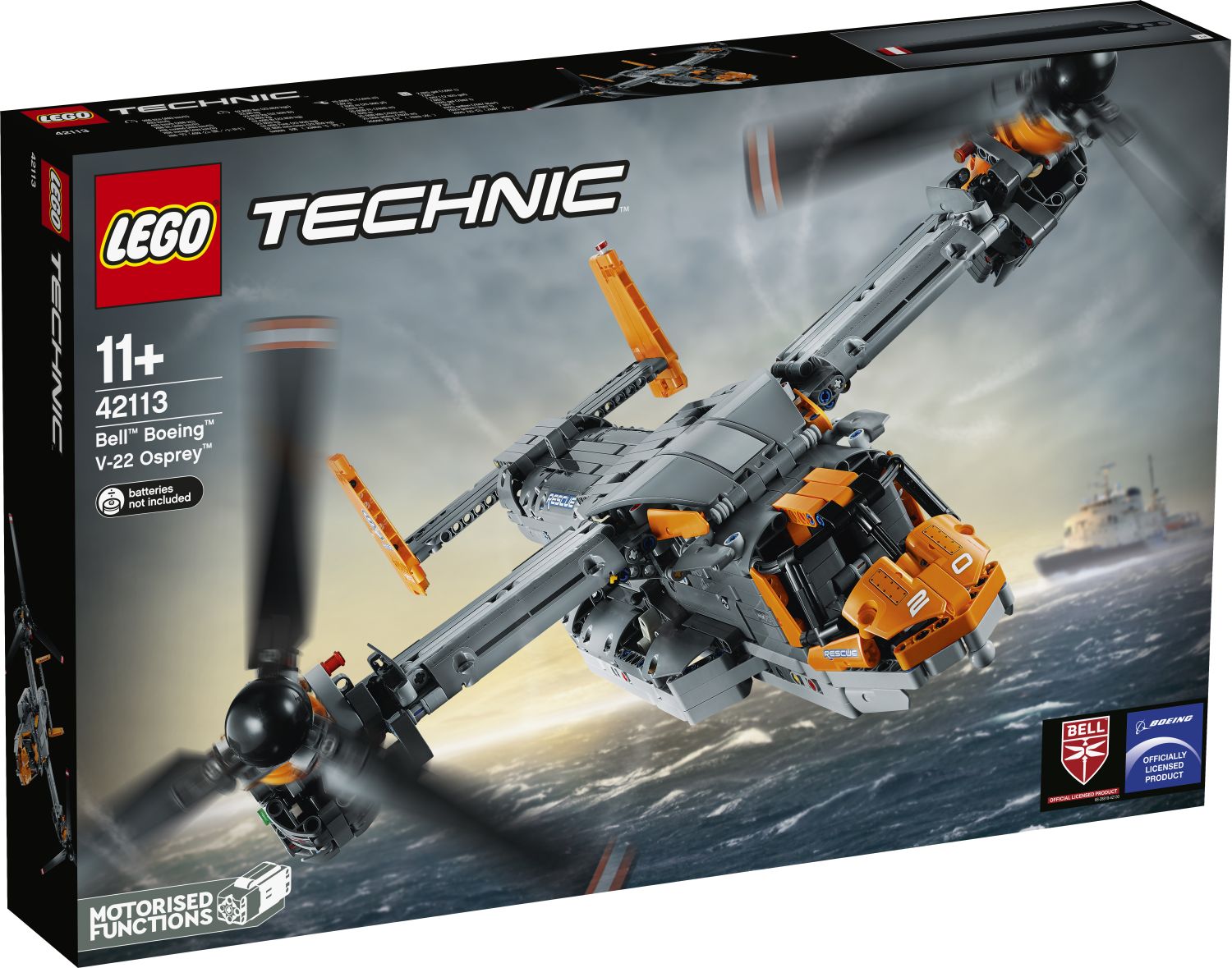 Yesterday, I reported that the upcoming release of the LEGO Technic Bell Boeing V-22 Osprey (42113) was potentially cancelled and it looks like it has been confirmed. LEGO has just released a statement regarding the set which you can read below.
The LEGO Technic Bell Boeing V-22 Osprey was designed to highlight the important role the aircraft plays in search and rescue efforts. While the set clearly depicts how a rescue version of the plane might look, the aircraft is only used by the military. We have a long-standing policy not to create sets which feature real military vehicles, so it has been decided not to proceed with the launch of this product.

We appreciate that some fans who were looking forward to this set may be disappointed, but we believe it's important to ensure that we uphold our brand values.

There are going to be some stores that have already received stock but LEGO Stores should never receive stock. Our sales teams have been in touch with their customers as well. I would expect a few mom and pop type shops to receive a shipment but larger retailers will be less likely.
The German Peace Society denounced LEGO for the release due to it being a military plane even though it was designed to be a search and rescue plane and there were protests scheduled in Germany because of it.
It's pretty embarrassing on LEGO's part with nobody speaking up during the design process that the Osprey was mainly used as a military plane. I'm … Continue