March was a pretty busy month for LEGO news and here's an extra long recap of some of the more newsworthy posts from last month.
---
LEGO Launches Initiative for Sustainable LEGO Bricks and Boxes – LEGO has launched a new initiative to start producing LEGO plant elements using plant-based plastic that is created from sugarcane.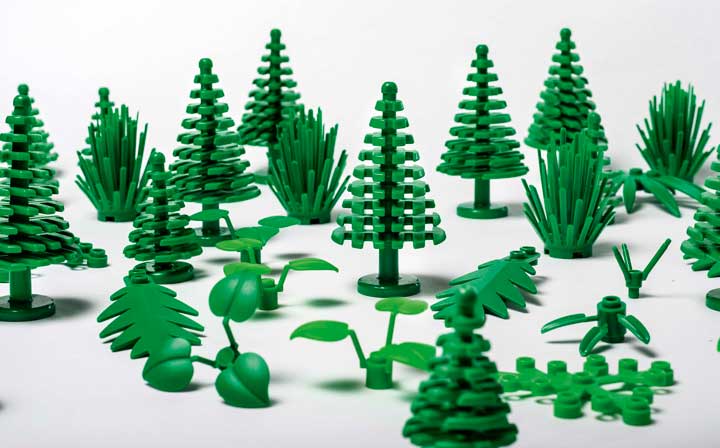 ---
LEGO Ideas Moments in Space Winner Announced – The LEGO Ideas Moments in Space contest was a really popular one and LEGO has announced the winner and the model that will be turned into a Gift with Purchase set in the near future.
---
The LEGO Group 2017 Annual Report Results – Today The LEGO Group has released the 2017 Annual Results and the results weren't as good as they had expected.
---
LEGO Star Wars Solo: A Star Wars Story Official Images and More – Back at the New York Toy Fair, we got our first official look at the LEGO Star Wars Kessel Run Millennium Falcon (75212) for the upcoming Solo: A Star Wars Story but now there are a couple more sets that have been revealed on Amazon France.
---
LEGO Star Wars: Choose Your Path U-3PO Minifigure Revealed – LEGO has revealed the U-3PO minifigure that's in the upcoming LEGO Star Wars: Choose Your Path book that's coming this summer.
---
LEGO Collectible Minifigures Series 18 (71021) Review – The Series 18 Collectible Minifigures (71021) is to celebrate the 40th anniversary of the LEGO minifigure and here's a review of the set.
---
LEGO Jurassic World: Fallen Kingdom Official Box Art Images… Continue