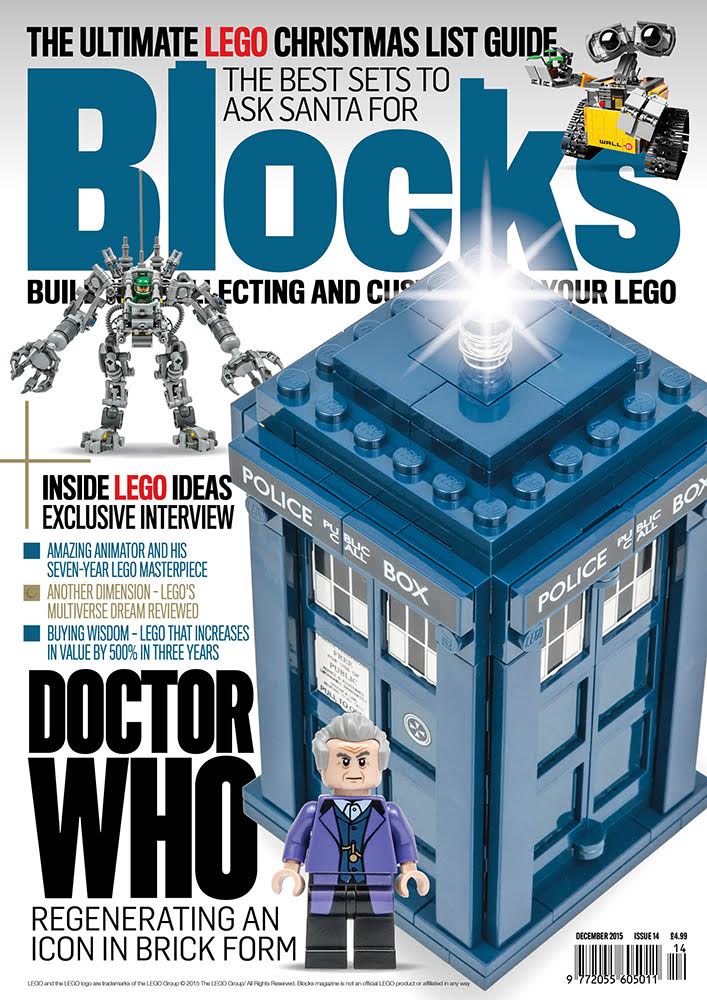 Issue 14 of Blocks Magazine is now available online and in stores. Check out the press release below.
This month we take a journey into the space-time vortex with the Doctor and his TARDIS, featuring an in-depth review of the latest LEGO Ideas set. We also stop off for an exclusive, behind-the-scenes interview on how the Ideas platform really works, including what the review process involves, why larger projects don't make the cut and much more besides.

Elsewhere, we take a look at how LEGO's spaceship designs have changed over the decades, the most profitable LEGO sets to invest in, how to build a supercar and whether LEGO Dimensions really is worth your money.

With the holiday season just around the corner, we also feature the best sets to buy for your LEGO-mad loved ones this year in our handy Christmas consumer guide – including the LEGO gifts for the AFOL who has everything.

Get your copy on Thursday in the UK, and why not subscribe to get future copies early as well as monthly free prize draws? See www.blocksmag.com for more details.