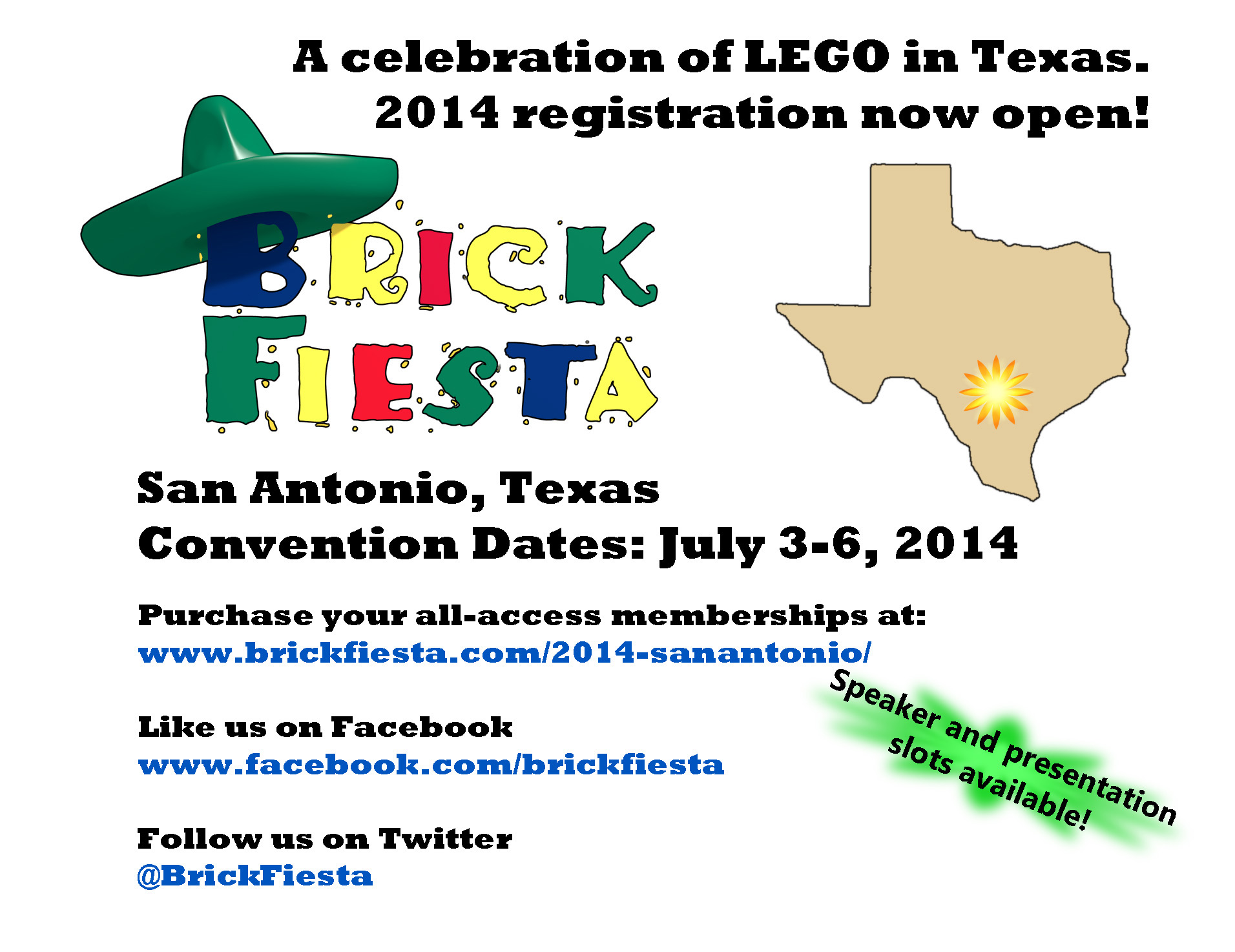 If you're going to be in Texas in a few months, you may want to drop by Brick Fiesta 2014 in San Antonio. Ran by volunteers of TexLUG and it's other chapters, this fairly new convention has been very successful the past couple of years since it was started back in 2011. Like with other LEGO events, there will be AFOL days as well as public days for the attendees. See below for the details of Brick Fiesta 2014.
Location:
Hilton DoubleTree Airport
37 NE Loop 410
San Antonio, TX 78216
Date: July 3-6 (convention)
Public hours: July 5 (10am-4pm), July 6 (10am-3pm)
Public: http://www.brickfiesta.com
AFOLs: http://www.brickfiesta.com/2014-sanantonio/
Description: A celebration of LEGO in Texas – the only travelling LEGO fan convention. Hosted last year in Dallas (Mesquite), this year it arrives in San Antonio, the river city! This will be Brick Fiesta's fourth year.