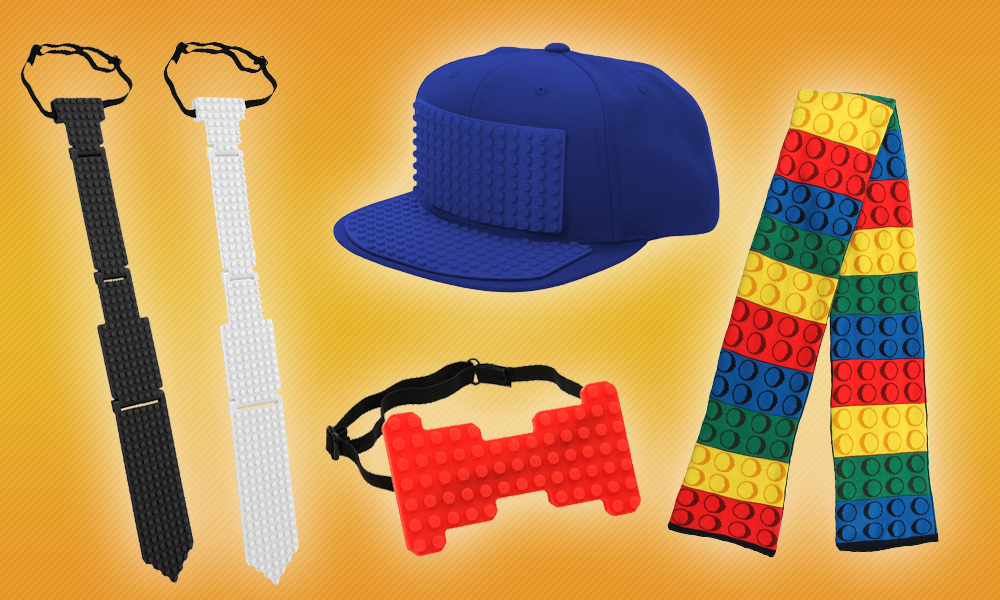 For a while now, I've been reporting on LEGO-themed t-shirts from various companies but now you can expand your wardrobe with some new items from Elope with their Bricky Blocks. These new items includes neck and bow ties, baseball hats, and a scarf.
Currently, there are neck and bow ties available in black, blue, white, and red and are studs throughout the front of them for you to build upon. The baseball hats are also in the same colors as well and there are spots for you to build on the front and on the visor. For the scarf, you can't build on it but it does have a cool design with 2x4s in different colors. It measures about 56-inches long by 7-inches wide.
Like many other non-official LEGO products, they are compatible with most major building blocks. The items are available for pre-order over on Entertainment Earth and are tentatively scheduled to be delivered in August.