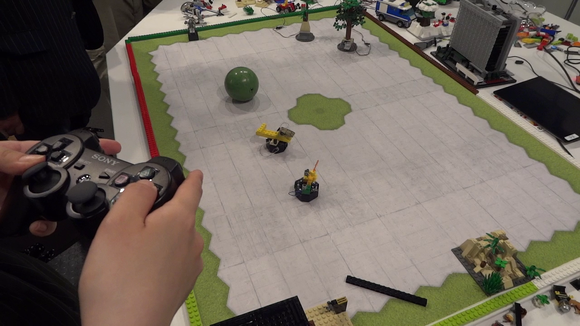 Researchers of Sony Computer Science Laboratories in Tokyo and LEGO are joining forces to think of ways they can create next generation toys for kids in the future. In the demonstration, the researchers have attached motors and cameras to LEGO bricks and are controlling the pieces with a Playstation controller. The companies are trying to make the LEGO bricks play like video games. The objective is to keep the pieces small so kids may use them along with some other toys and games.
The reason why LEGO decided to forge this partnership is because LEGO is extremely worried that more and more kids are migrating to video games at a younger age while they should be playing with more tangible toys.
As it currently stands, the LEGO/Sony project is still in it's infant stage and there are no plans for any products to be released in the near future.
**Via PC Gamer**