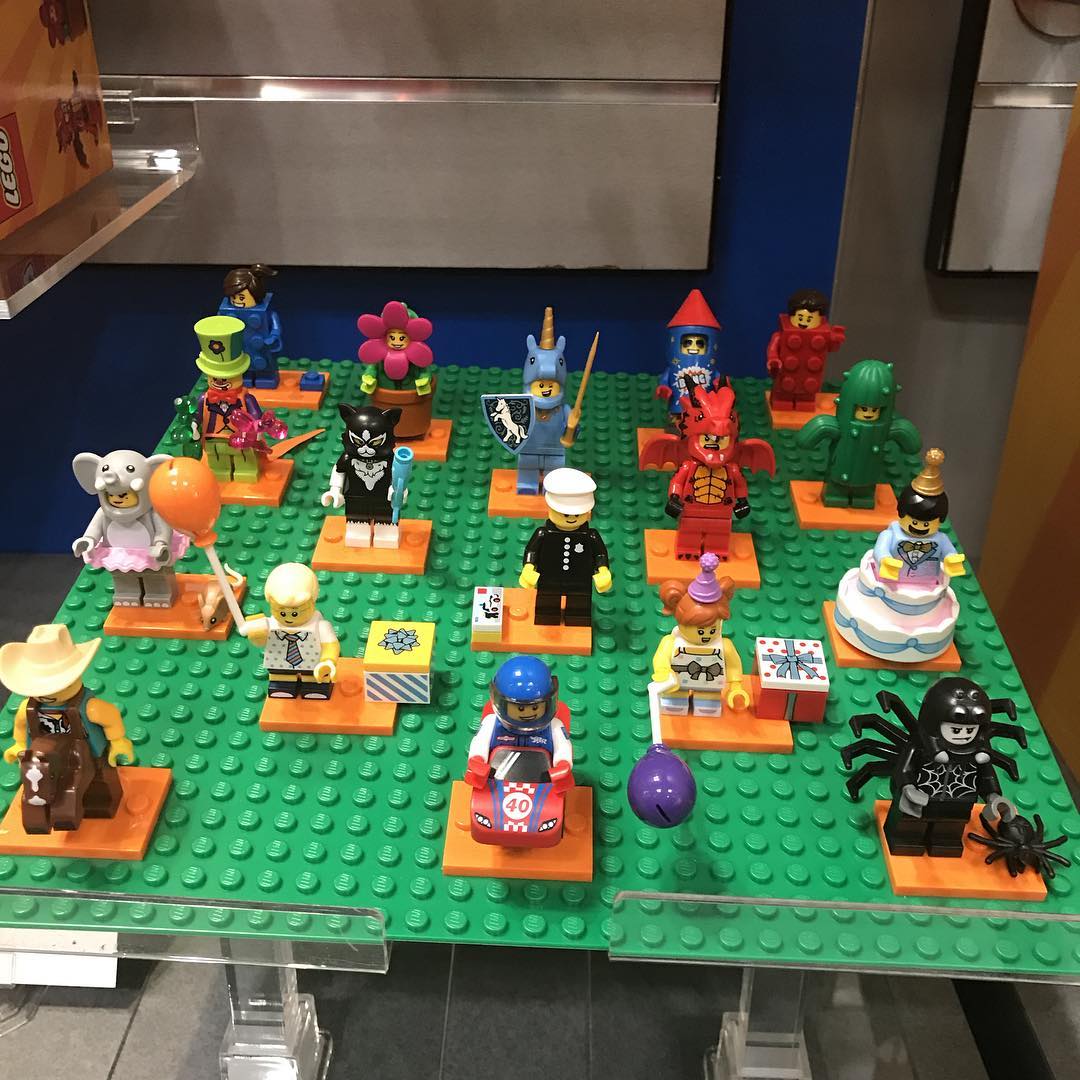 We finally have a first look at the Series 18 LEGO Collectible Minifigures from the 2018 New York Toy Fair. As I mentioned before, they are a costume theme wave with 17 minifigures to collect and they include:
Red Suit Brick Guy
Classic Police Officer
Elephant Suit Girl
Rocket/Firework Guy
Red Dragon Suit Guy
Birthday Cake Guy
Race Car Guy
Flower Girl
Blue Brick Girl
Blue Unicorn Knight
Orange Balloon LEGO Fan Boy
Spider Suit Guy
Purple Balloon Girl
Cactus Girl
Cowboy Suit Guy
Balloon Artist Clown
Cat Suit Guy/Girl
BZPower is reporting that the Classic Police Officer comes one per box. They are expected to be released in April and we're looking forward to seeing the official images from LEGO very soon.
**Via Joe Meno (BrickJournal)**
Update: The Brothers Brick has an image of the Series 18 box.