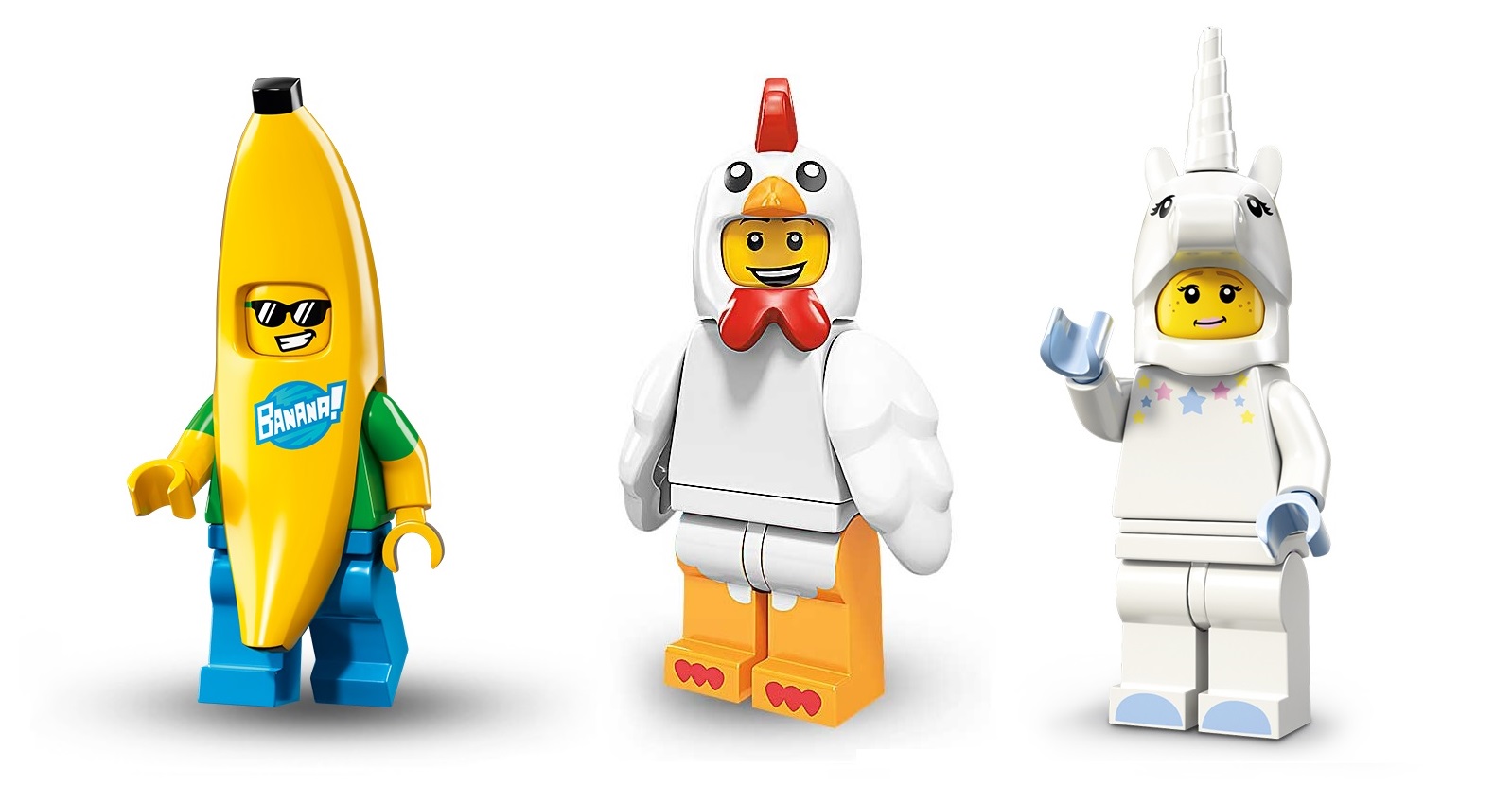 LEGO news has been really quiet the past few weeks or so but here's something about the Series 18 LEGO Collectible Minifigures that may interest you. A user on Eurobricks has stated that Series 18 could be another themed-based set with it being a "Costume Party."
We've gotten a plethora of costumed LEGO minifigures in the past which have proven to be very popular with collectors like the Banana Guy, Shark Suit Guy, and Hot Dog Man, just to name a few. If the rumor is true, hopefully we see some designs that aren't based off of previous minifigure costumes.
What do you guys think of the Series 18 LEGO Collectible Minifigures being all costume based? Let us know in the comments below.
**Via Just2Good**