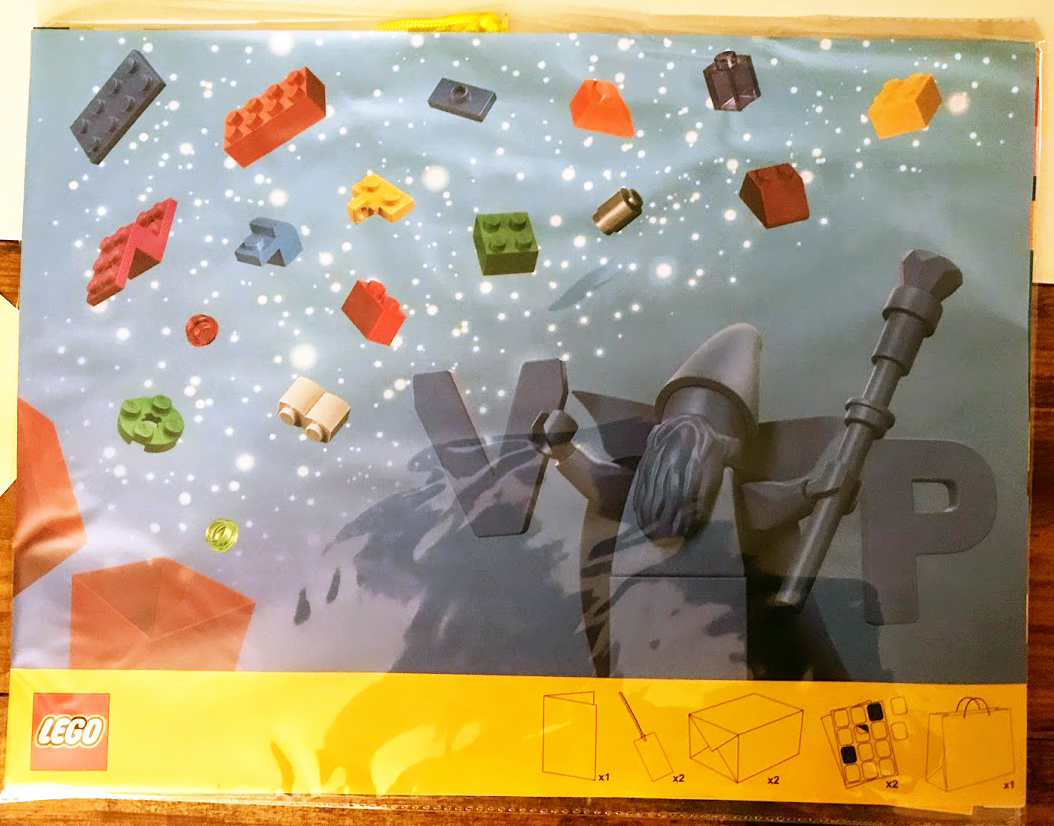 It looks like there's a new LEGO gift-with-purchase promotion that has started LEGO Brand Stores for a LEGO Gift Set (5006008). A reader by the name of Ben has sent over some pictures of the Gift Set and was told that VIPs can get it for free with purchases of $40 or more.
They were told by the Dallas Northpark Mall store that the item was supposed to be released a while back but there was a delay with the supplier but stores are now getting them and are hoping the promo will run until the end of the year. There is a product page on LEGO [email protected] showing it is a free item that is valued at $15.99 but it isn't live yet so the promotion may be online as well in the near future.
As for the Gift Set itself, it comes with a number of items that are used as gift items and they include a card, a couple of tags, wrapping paper, sticker sheets, and a gift bag.