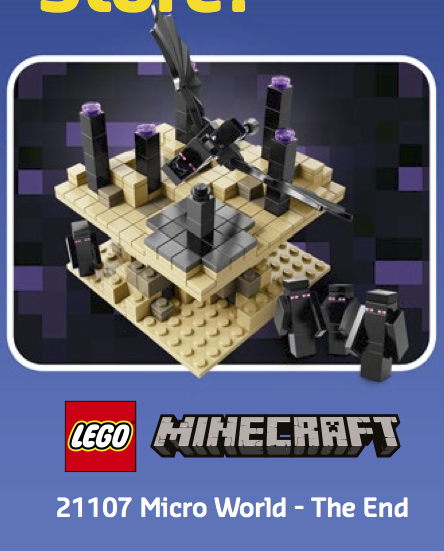 On the back of the LEGO June 2014 Calendar, we can somewhat see the new LEGO Minecraft set, The End (21107), and it will be available on [email protected]
in June. The set will contain the Ender Dragon and 4 Enderman. The set has a lot of tan pieces which represent the End Stone from the game. The End is the fourth Micro World set from the Minecraft theme and will continue in November with the minifigure-scale sets.
Update: There's now a larger image of the set thanks to Chris.