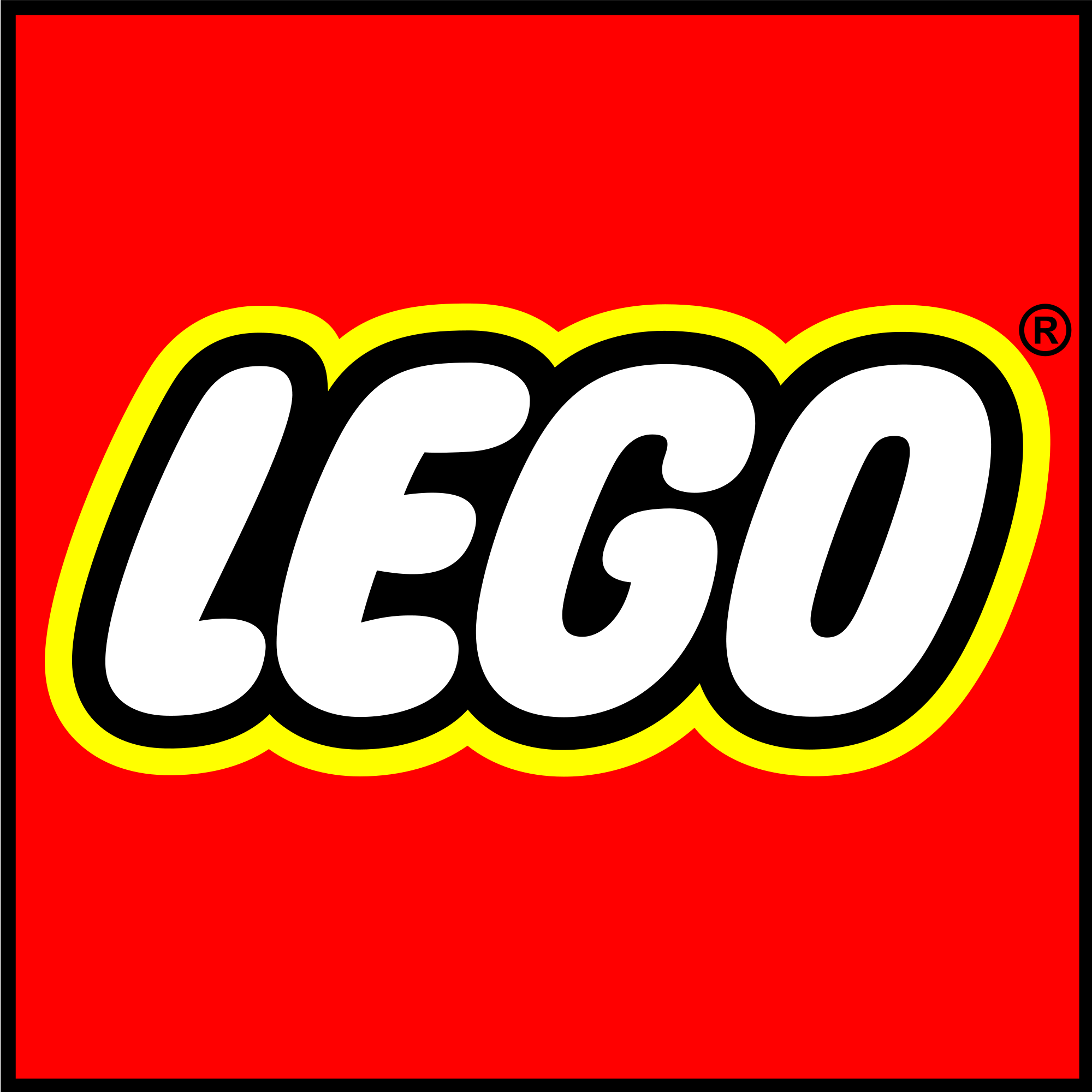 The 2017 New York Toy Fair has kicked off and we're teaming up with our friends at The Brick Show to bring you coverage of the event. There are a lot of summer 2017 LEGO sets being displayed on the show floor from a variety of LEGO themes.
I'll keep updating as more images come in.
Updates: FBTB has images of The LEGO Batman Movie The Ultimate Batmobile (70917) as well as the other summer 2017 Batman Movie sets.
Brickset has a lot of clear box art images that The Brick Show has sent over.
The Brothers Brick has uploaded some images of the Creator sets as well as Friends
---
Architecture
Arc de Triomphe
386 pieces – $39.99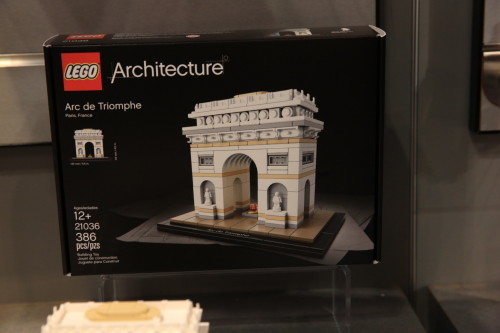 ---
City
People Pack – Fun at the Beach (60153)
169 pieces – $39.99
Bus Station (60154)
$49.99
LEGO City 2017 Advent Calendar (60155)
248 pieces – $29.99
Jungle Buggy (60156)
53 pieces – $6.99
Jungle Starter Set (60157)
$9.99
Jungle Cargo Helicopter (60158)
Jungle Halftrack Mission (60159)
378 pieces – $39.99
#LEGO panther prototype #ToyFair pic.twitter.com/URNhx8K0kP

— BZPower (@BZP_Tweets) February 18, 2017
Mobile Jungle Lab (60160)
426 pieces – $59.99
Jungle Exploration Site (60161)
813 pieces – $119.99
#LEGO #leopard #ToyFair pic.twitter.com/9SfAK6KNuW

— BZPower (@BZP_Tweets) February 18, 2017
Coast Guard Starter Set (60163)
76 pieces – $9.99
Sea Rescue Plane (60164)
141 pieces – $19.99
4×4 Response Unit (60165)
347 pieces – $39.99
Heavy-Duty Rescue Helicopter (60166)
415 pieces – $59.99
Coast Guard Head Quarters (60167)
$119.99
Cargo Terminal (60169)
$79.99
---
Classic
---
Creator
Space Shuttle Explorer (31066)
285 pieces – $29.99
Modular Poolside Holiday (31067)
356 pieces – $29.99
Modular Modern Home (31068)
386 pieces – $29.99
Modular Family Villa (31069)
728 pieces – $69.99
Turbo Track Racer (31070)
664 pieces – $59.99
---
DC Comics Super Heroes
---
DC Super Hero Girls
Harley Quinn Dorm (41236)
176 pieces – $19.99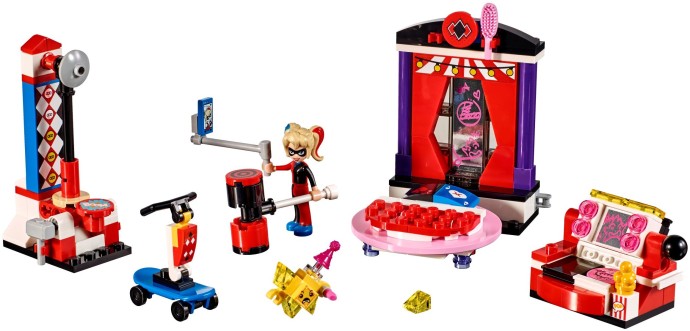 Batgirl Secret Bunker (41237)
176 pieces – $44.99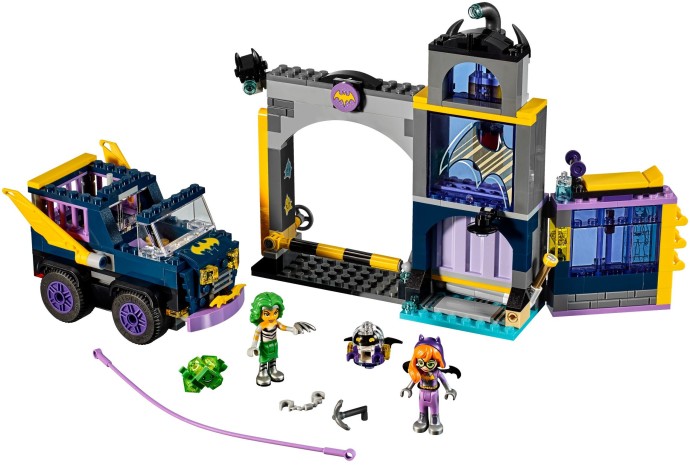 Lena Luthor Kryptomite Factory (41238)
432 pieces – $59.99
---
Disney Princess
Ariel and the Magical Spell (41145)
222 pieces – $29.99
New #LEGO #Disney #Disneyprincess Ariel can have legs or a tail! #ToyFair pic.twitter.com/aer3cxyffP

— BZPower (@BZP_Tweets) February 18, 2017
Cindarella's Enchanted Evening (41146)
350 pieces – $39.99
---
DUPLO
---
Elves
Azari & the Goblin Forest Escape (41186)
145 pieces – $19.99
#LEGO #elves Azari and the Goblin Forest Escape #ToyFair pic.twitter.com/t8UabpZKYP

— BZPower (@BZP_Tweets) February 18, 2017
Rosalyn's Healing Hideout (41187)
460 pieces – $49.99
#LEGO #elves Rosalyn's Healing Hideout #ToyFair pic.twitter.com/PuwHZ70P89

— BZPower (@BZP_Tweets) February 18, 2017
Breakout from the Goblin King's Fortress (41188)
695 pieces – $69.99
#LEGO #elves Breakout from the Goblin King's Fortress #ToyFair pic.twitter.com/dnakPl84ni

— BZPower (@BZP_Tweets) February 18, 2017
---
Friends
Snow Resort Off-Roader (41231)
$14.99
LEGO Friends 2017 Advent Calendar (41239)
217 pieces – $29.99
Heartlake Surf Shop (41315)
186 pieces – $19.99
Andrea's Speedboat Transporter (41316)
309 pieces – $29.99
Sunshine Catamaran (41317)
603 pieces – $69.99
Heartlake Hospital (41318)
871 pieces – $99.99
Snow Resort Ice Rink (41322)
307 pieces – $29.99
Snow Resort Chalet (41323)
402 pieces – $39.99
Snow Resort Ski Lift (41324)
585 pieces – $59.99
---
Juniors
---
Marvel Super Heroes
ATM Heist Battle
185 pieces – $19.99
Masked Robber (Hulk), Masked Robber (Captain America), Spider-Man
Beware the Vulture
375 pieces – $39.99
Vulture, Iron Man, Spider-Man, Unknown
---
Minifigures
---
Minecraft
The Ocean Monument (21136)
1122 pieces – $119.99
---
Nexo Knights
The Heligoyle (70353)
318 pieces – $29.99
Stone Stomper, Harpy, Forbidden Power, Clay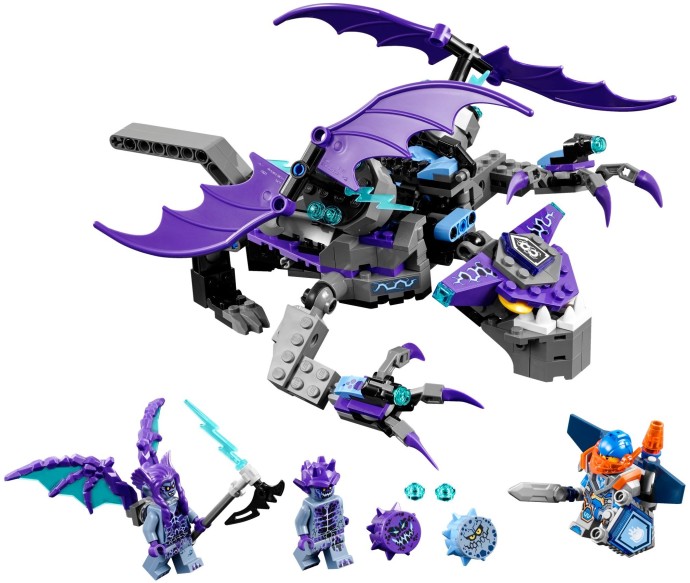 #LEGO #nexoknights The Heligoyle #ToyFair pic.twitter.com/2JxPwQ1yvT

— BZPower (@BZP_Tweets) February 18, 2017
Aaron's Rock Climber (70355)
598 pieces – $59.99
Lord Krakenskull, Stone Stomper, Brickster, Forbidden Power, Aaron Bot, Aaron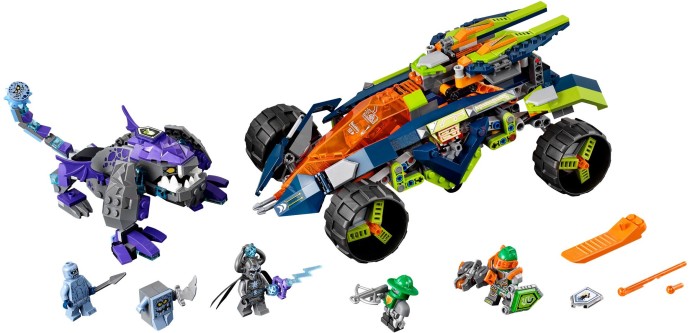 The Stone Colossus of Ultimate Destruction (70356)
785 pieces – $69.99
Jester, Brickster, General Garg, 2 Forbidden Powers, Macy, Stone Clay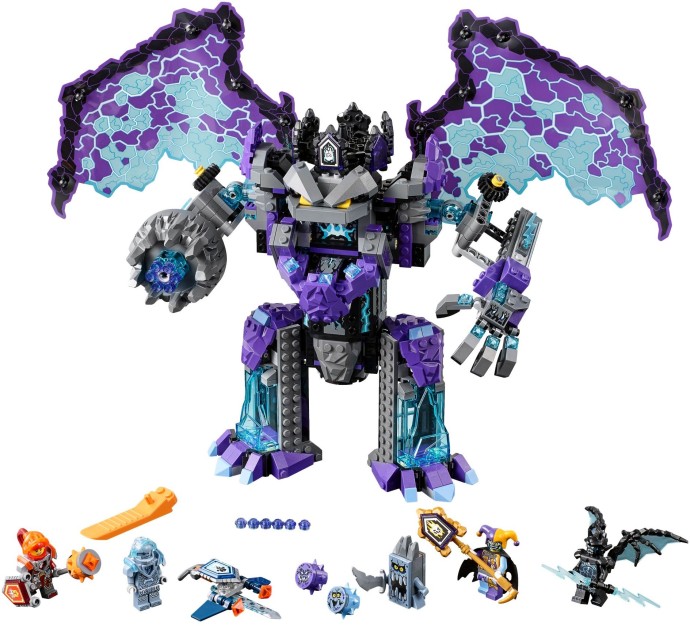 #LEGO #nexoknights The Stone Colossus of Ultimate Destruction #ToyFair pic.twitter.com/ykdDx92l9T

— BZPower (@BZP_Tweets) February 18, 2017
Axl's Rumble Maker (70354)
318 pieces – $39.99
Stone Stomper, Harpy, Forbidden Power, Clay
#LEGO #nexoknights Axl's Rumble Maker #ToyFair pic.twitter.com/lVDqA6Fh0O

— BZPower (@BZP_Tweets) February 18, 2017
Knighton Castle (70357)
1426 pieces – $129.99
Stone Stomper x2, Brickster x2, White Stone Statue, Forbidden Power, King Halbert, Fancy Pants, King's Guard, Robin, Lance, Aaron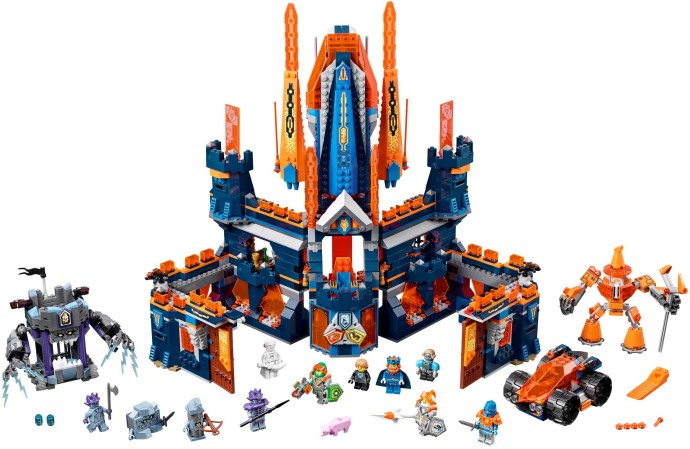 #LEGO #nexoknights Knighton Castle #ToyFair pic.twitter.com/tkohpAFDWD

— BZPower (@BZP_Tweets) February 18, 2017
Macy's Bot Drop Dragon (70361)
153 pieces
Stone Stomper, Macy Bot, Macy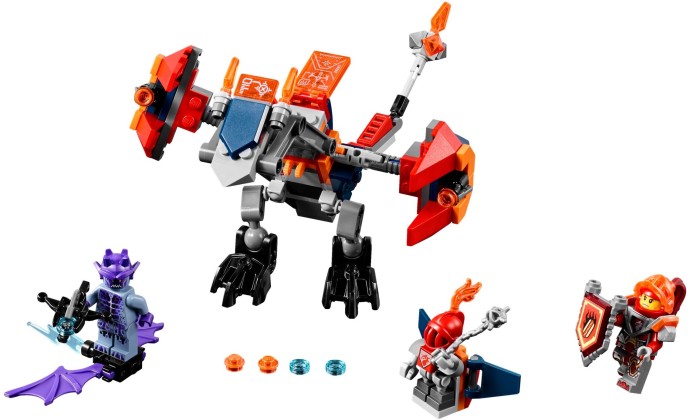 Nexo Knights Combo NEXO Powers Wave 2 (70373)
$3.99
---
Pirates of the Caribbean
New Pirates of the Caribbean ship! #LEGO #potc #ToyFair pic.twitter.com/STbFRKCQzf

— BZPower (@BZP_Tweets) February 18, 2017
#PiratesoftheCaribbean is coming to #LEGO with the #SilentMary and #BrickHeadz for #JackSp… https://t.co/mBgm8qxee9 pic.twitter.com/pwryUXMfap

— ActionFigurePics.com (@ActionFigPics) February 18, 2017
New #Lego @LEGO_Group reveal: Pirates of the Caribbean coming March 2017 #ToyFair2017 @ToyFairNY pic.twitter.com/6NZjqnvRSg

— R Haynes-Peterson (@roberthp) February 18, 2017
---
Speed Champions
---
Star Wars
Stormtrooper Commander (75531)
100 pieces – $24.99
#LEGO #StarWars Stormtrooper Commander! #ToyFair pic.twitter.com/D6EpUENBgH

— BZPower (@BZP_Tweets) February 18, 2017
Scout Trooper and Speeder Bike (75532)
452 pieces – $54.99
#LEGO #StarWars Scout Trooper with speeder bike! #ToyFair pic.twitter.com/uOhX6RPCKG

— BZPower (@BZP_Tweets) February 18, 2017
First Order Transport Speeder Battle Pack (75166)
117 pieces – $14.99
First Order Stormtrooper x2, First Order Flametrooper, First Order Officer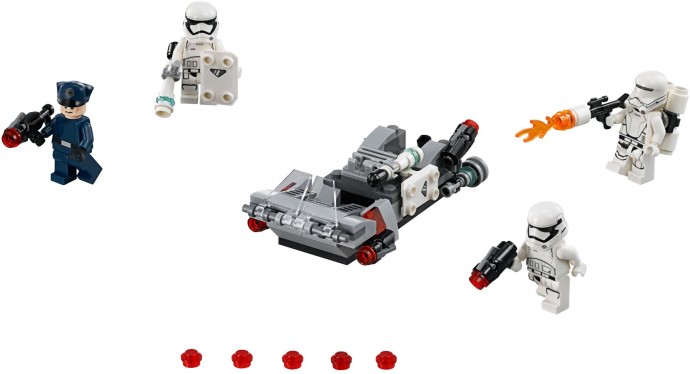 Bounty Hunter Speeder Bike Battle Pack (75167)
122 pieces – $14.99
Dengar, Bossk, IG-88, 4-LOM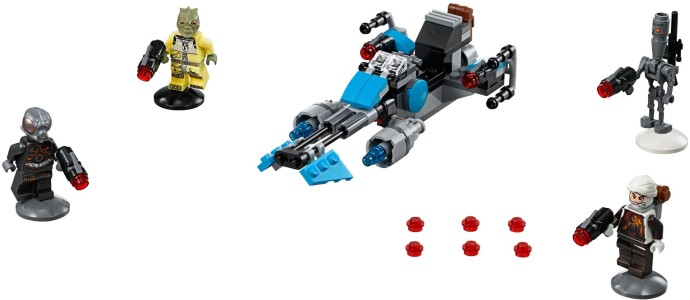 Jakku Quadjumper (75178)
457 pieces – $49.99
Rey, Finn, BB-8, Unkar's Thug, First Order Stormtrooper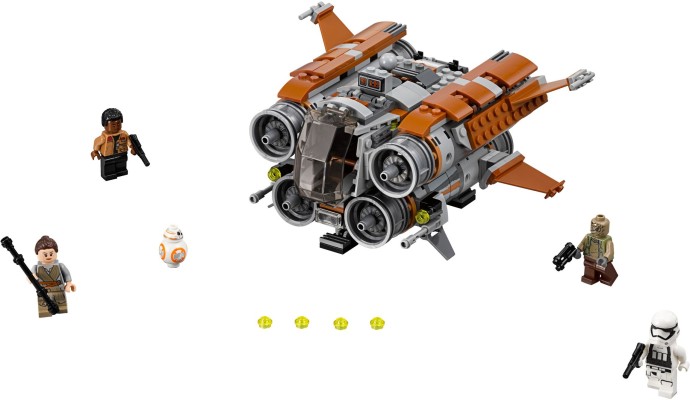 Rathtar Escape (75180)
836 pieces – $79.99
Han Solo, Chewbacca, Bala-Tik, Guavian Enforcer x2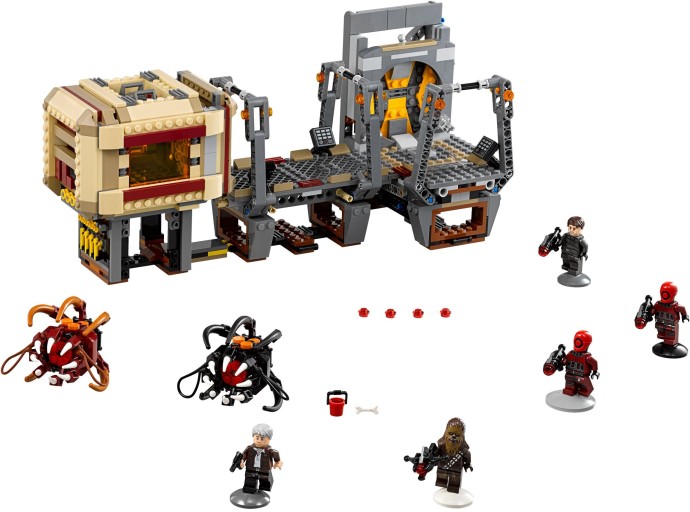 Republic Fighter Tank (75182)
305 pieces
Clone Trooper Gunner, Aayla Secura, Battle Droid x2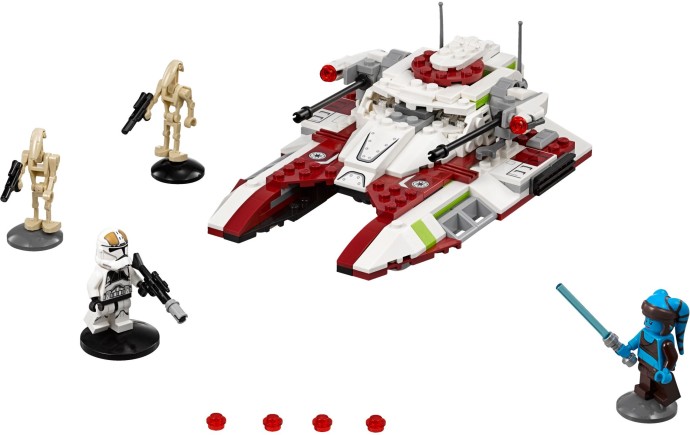 Darth Vader Transformation (75183)
282 pieces – $24.99
Emperor Palpatine, Darth Vader, Anakin Skywalker

Star Wars 2017 Advent Calendar (75184)
309 pieces – $39.99
Sabine Wren, Brance, First Order Stormtrooper, Unkar's Thug, First Order Snowtrooper, Imperial Officer, Imperial Ground Crew, BB-8

Tracer I (75185)
557 pieces – $69.99
Rowan, Emperor Palpatine, M-OC Hunter Droid, Probe Droid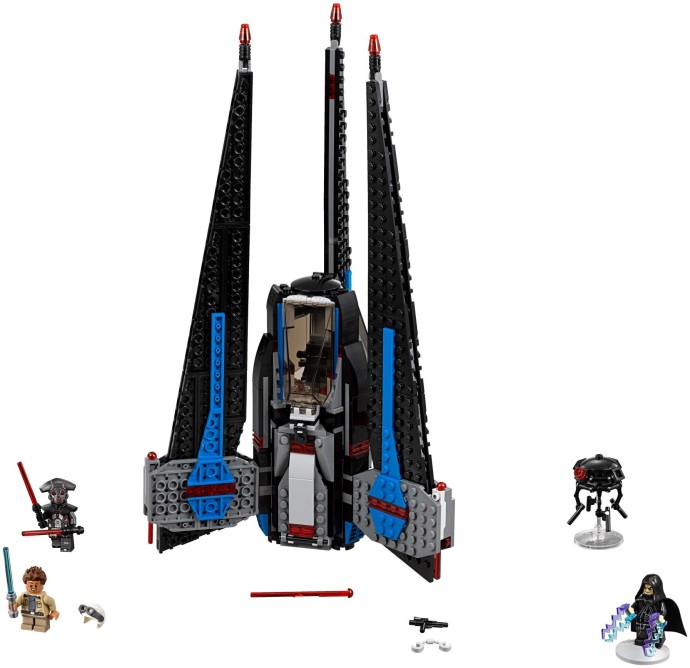 The Arrowhead (75186)
775 pieces - $89.99
Zander, Kordi, RO-GR, Quarrie, Stormtrooper
---
Technic
RC Tracker Racer (42065)
$99.99
Air Race Jet (42066)
$159.99
Airport Rescue Vehicle (42068)
$99.99
Extreme Explore (42069)
$179.99
6×6 All Terrain Tow Truck (42070)
1862 pieces – $289.99
---
The LEGO Batman Movie
Scarecrow Fearful Face-Off (70913)
141 pieces – $14.99
Batman, Scarecrow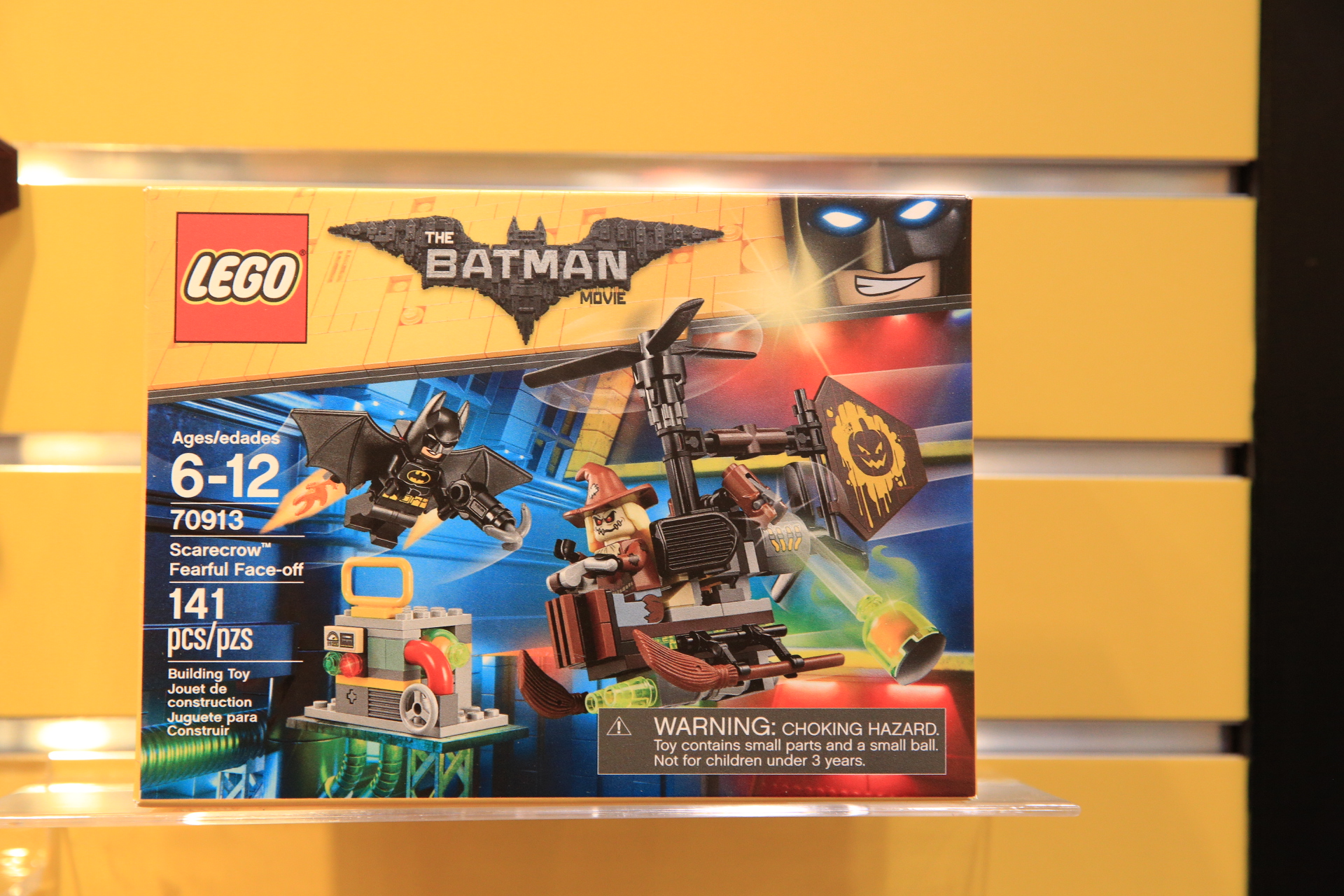 Bane Toxic Truck Attack (70914)
366 pieces – $49.99
Bane, Mutant Leader, Batman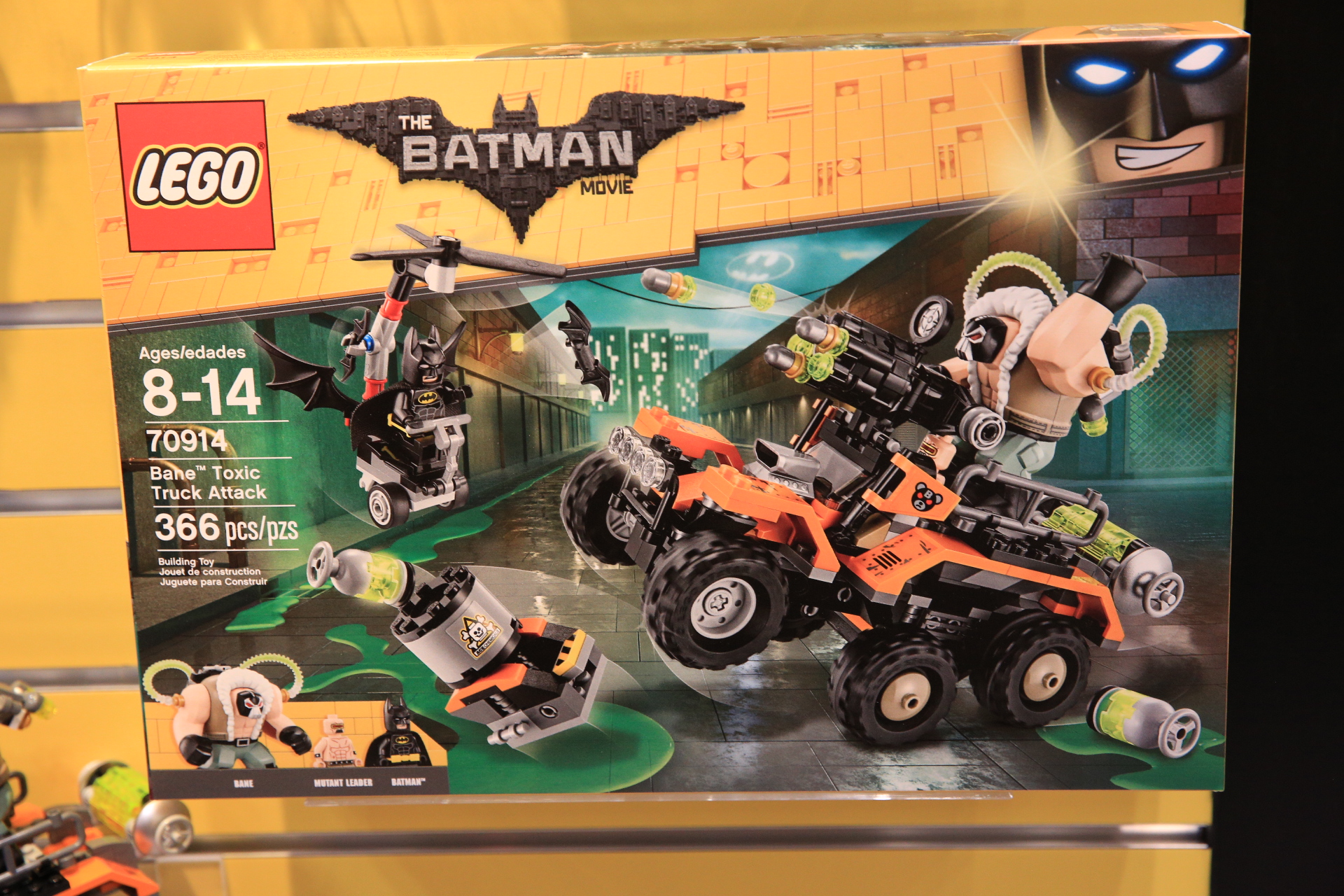 Two-Face Double Demolition (70915)
564 pieces – $59.99
Batman, GCPD Officer x2, Two-Face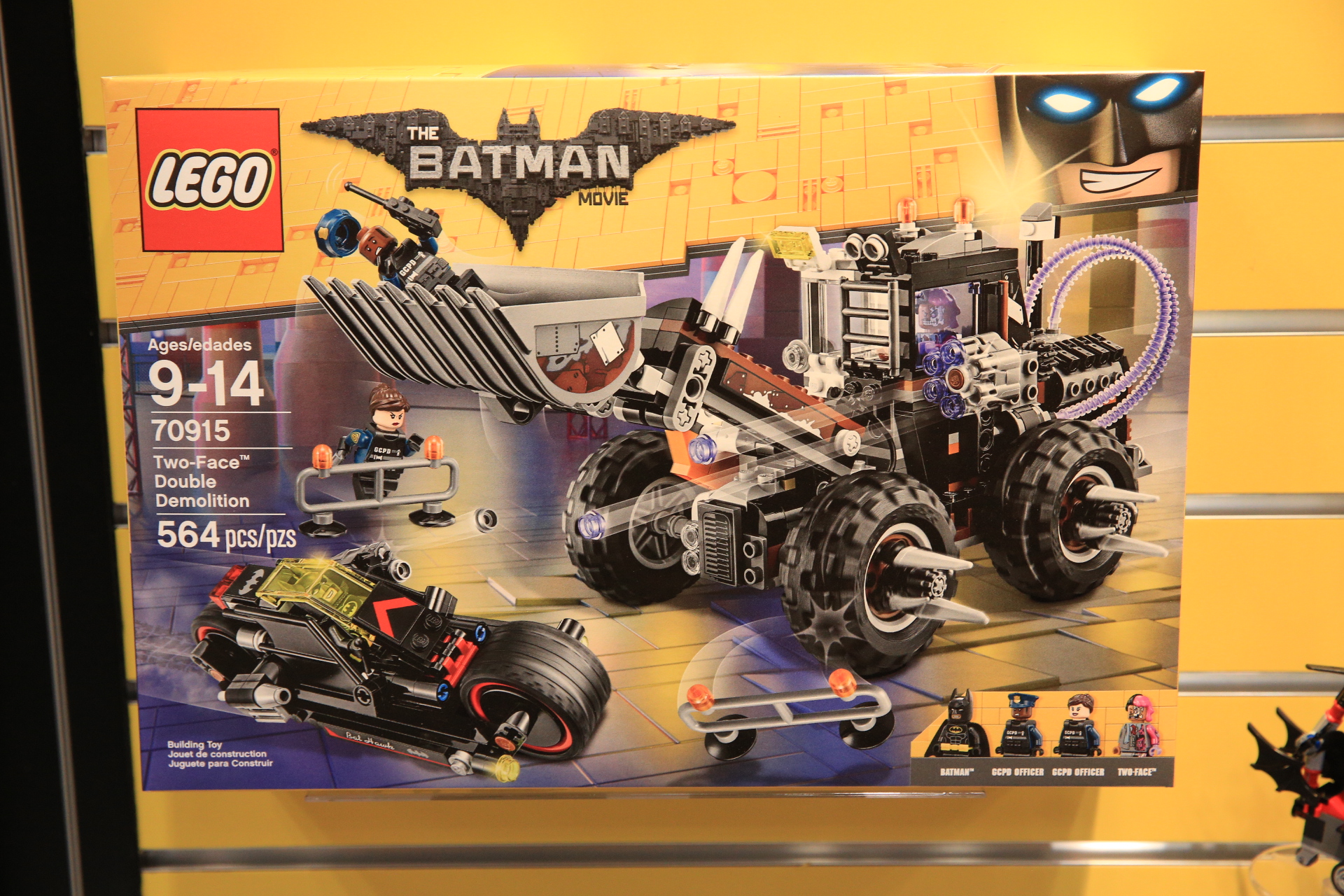 The Batwing (70916)
1053 pieces – $89.99
Batman, Robin, Harley Quinn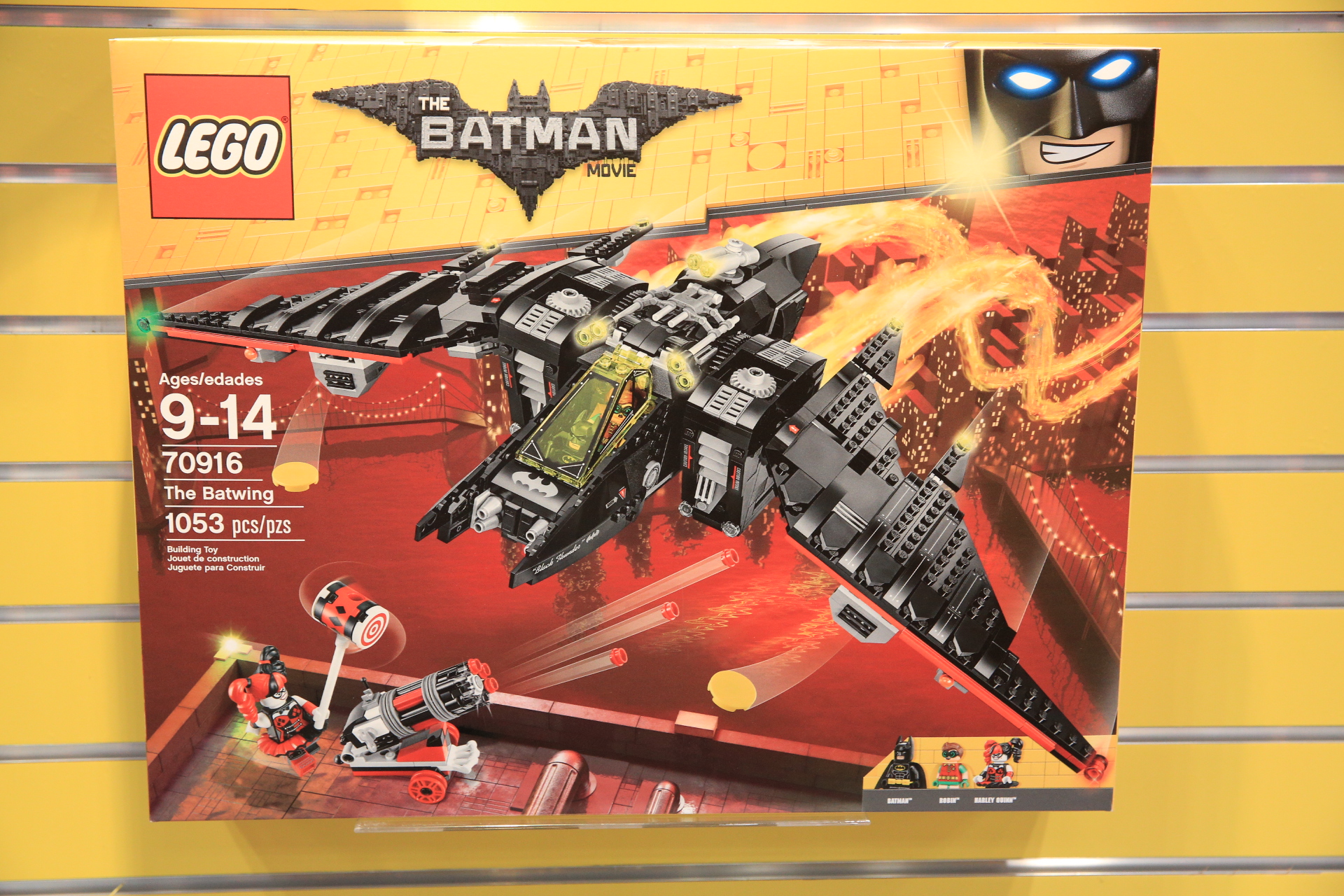 The Ultimate Batmobile (70917)
1053 pieces – $89.99
Batman, Robin, Alfred Pennyworth (in Batsuit), Batgirl, Polka Dot Man, Wicked Witch of the West, Flying Monkey x2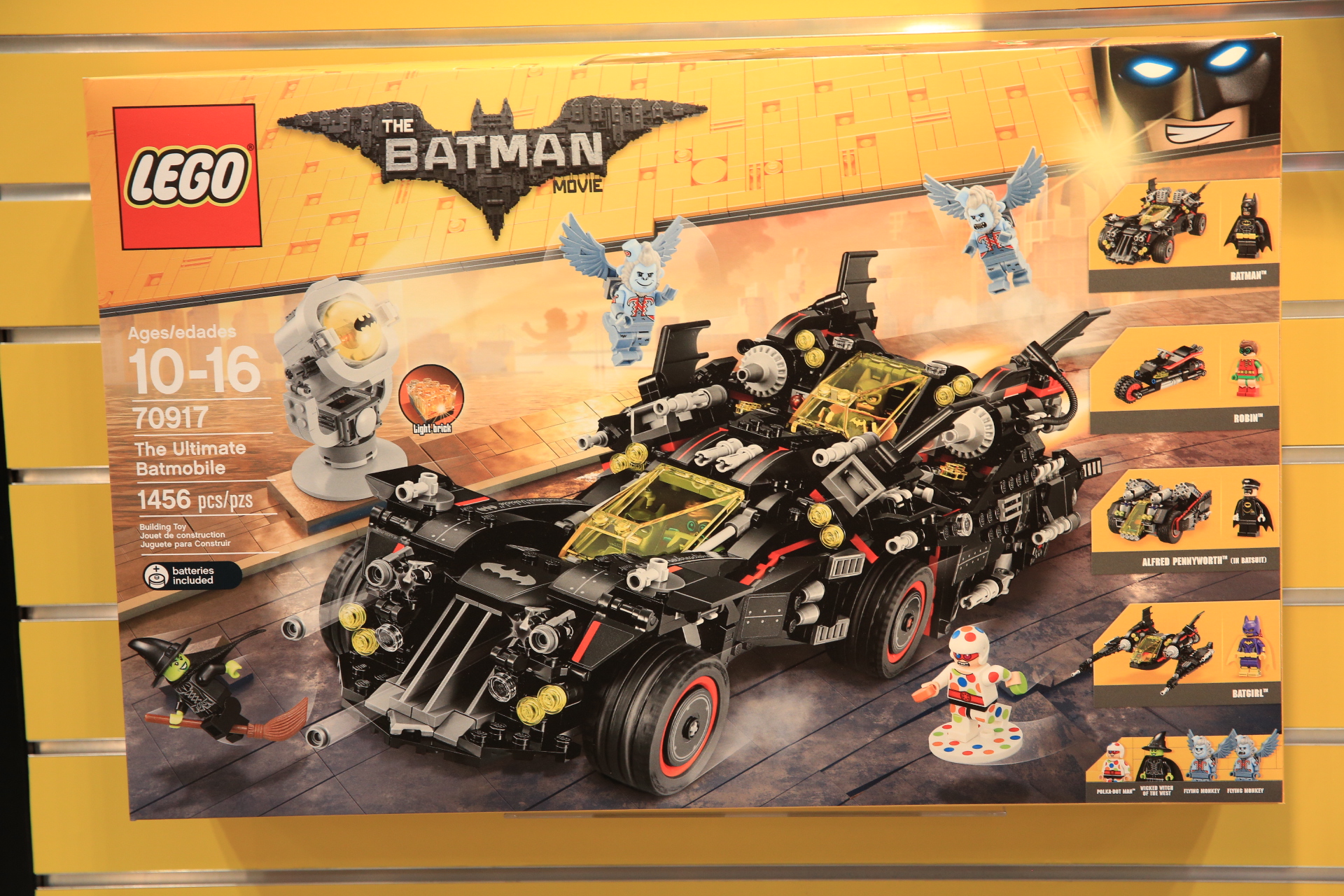 ---
The LEGO Ninjago Movie
Can't take pictures of the #LEGO #ninjago movie sets but they're awesome! #ToyFair pic.twitter.com/GuvK5IwLuM

— BZPower (@BZP_Tweets) February 18, 2017
---