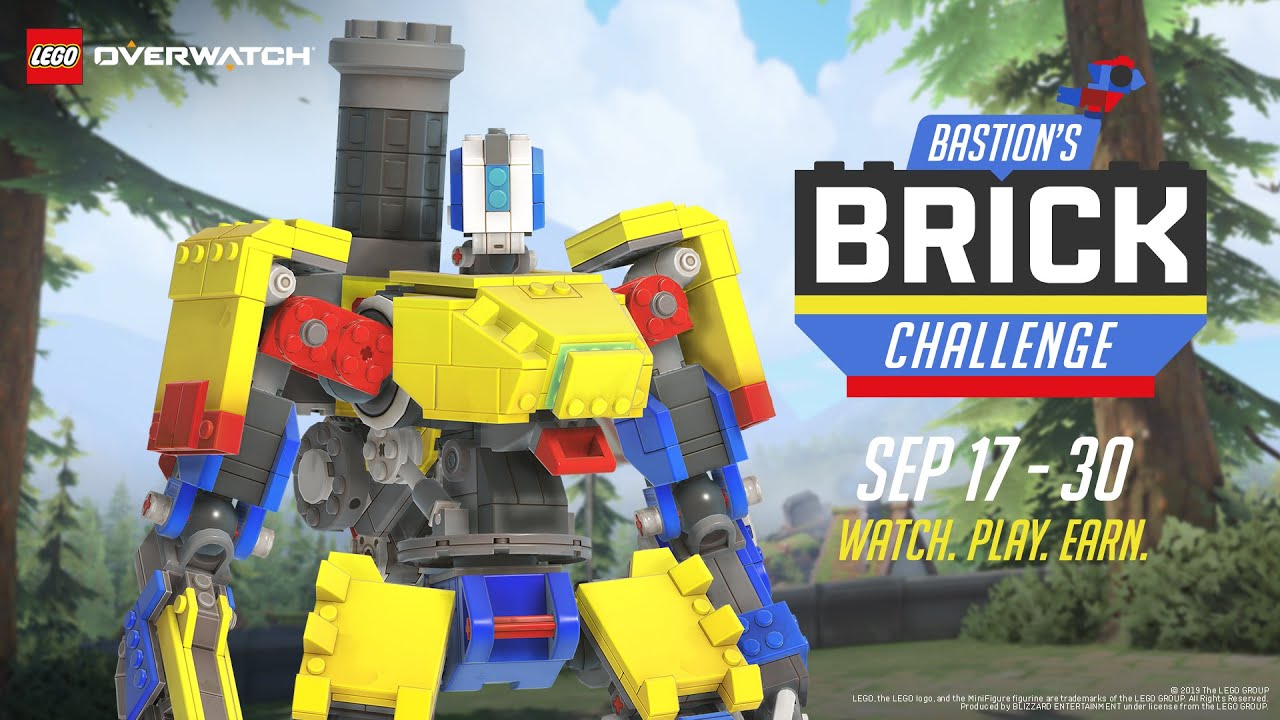 Starting today, Blizzard has continued with the promotion of the LEGO Overwatch sets and as a treat, they have also kicked off Bastion's Brick Challenge. From now until September 30, you can earn some cool LEGO themed rewards for playing Overwatch and watching Twitch streams. For winning nine games in Quick Play, Arcade, or Competitive, you can earn the Legendary Brick Bastion skin in which Bastion is made out of colorful LEGO bricks. Along the way, if you get three wins, you can earn the Brickstion player icon and Brick Ganymede player icon. For six wins, you can get the Bricks Rain From Above Pharah minifigure spray and Reconstruction Mercy minifigure spray.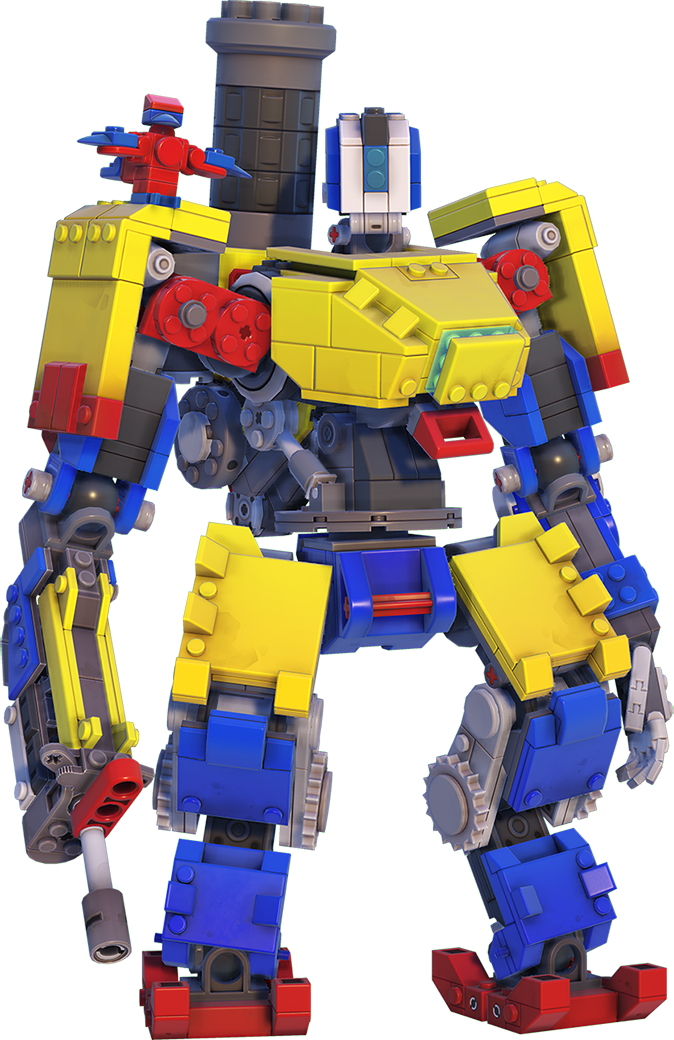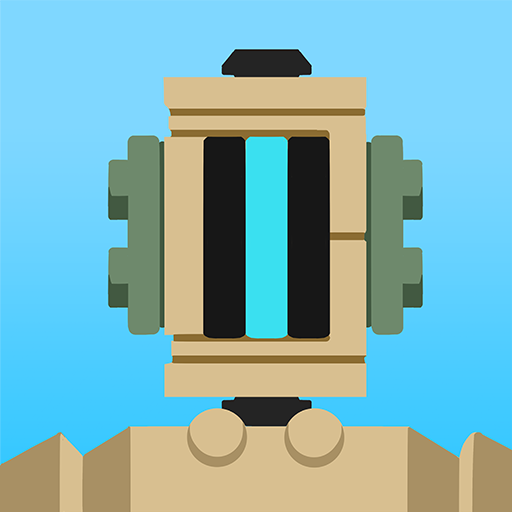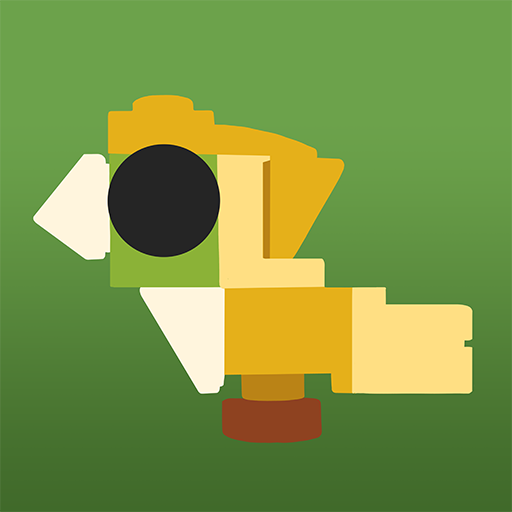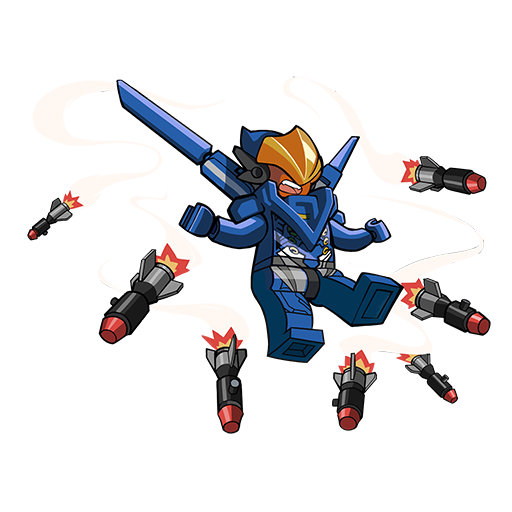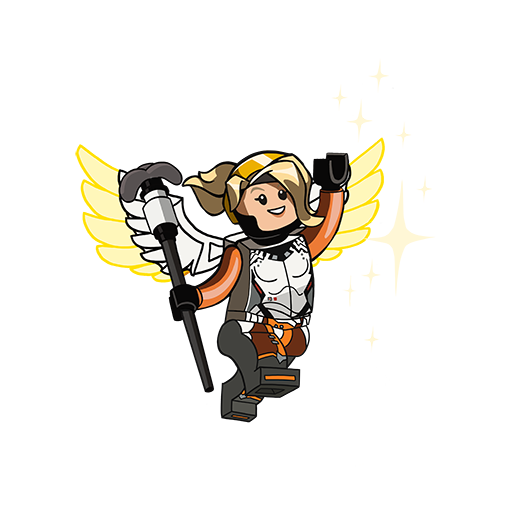 As with these events, you can also earn brick-themed items in-game by watching various Twitch streamers throughout the event. You can view the full schedule here. For watching two hours, you can get the D.Va spray. For four hours, you'll earn the Tracer and Widowmaker player icons. For six hours, you get the Genji and Hanzo dragon sprays as well as their player icons. You'll have to connect your Battle.net account to Twitch to be able to earn these stream rewards.
As for the LEGO Overwatch sets, Blizzard is having sales on the sets and the Blizzard exclusive Omnic Bastion (75987) is currently half off the regular price.
I'll be online if any of you wants to play to earn the Bastion skin. Feel free to add me at Tormentalous#1173 and request to join my games. I mostly play the Arcade mode but will jump into Quick Play if you prefer that.
Dweet! Dweet! Dweet!

Unlock adorable brick-themed cosmetics, including sprays, player icons, and the legendary Brick Bastion skin. Bastion's Brick Challenge is live until September 30!

💛❤️💙 https://t.co/JsBx5CMF9q pic.twitter.com/BkTdMTY8II

— Overwatch (@PlayOverwatch) September 17, 2019