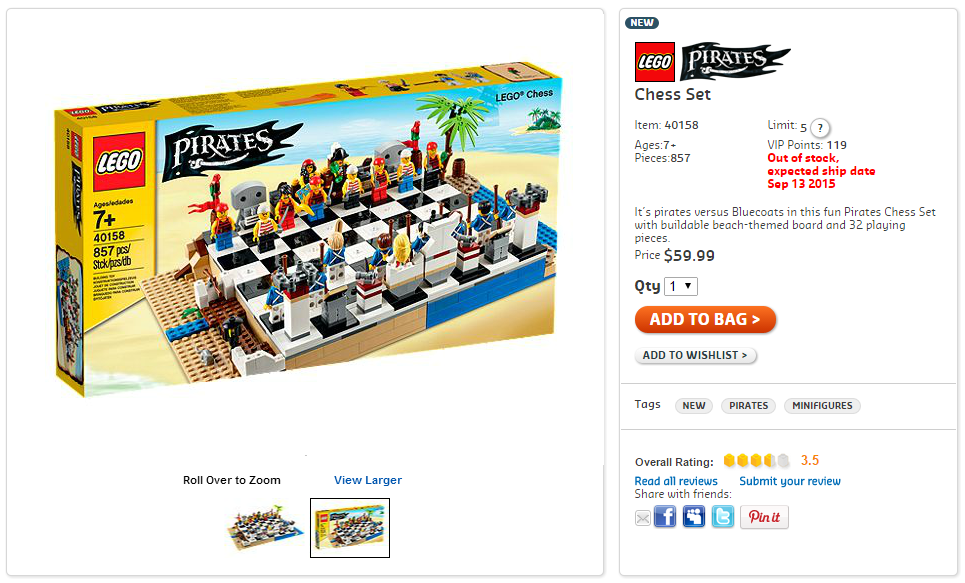 If you're one of the people who are looking for recently released LEGO Pirates Chess Set (40158), you may be out of luck for a while. The set is currently out of stock on [email protected]
and the next shipment is expected to be shipped on September 13, 2015. Yes, you read that right. That's six months from now.
I'm not sure if that's a listing error or if the set is really that popular because I haven't seen any set lately that had an out-of-stock shipping date six months out. Of course, this date may change later when more sets are produced. You may want to check with your local LEGO Store or LEGOLAND park to see if they still have any in stock or not. Otherwise, you may have to wait a pretty long time for the LEGO Pirates Chess Set (40158) to come back in stock.