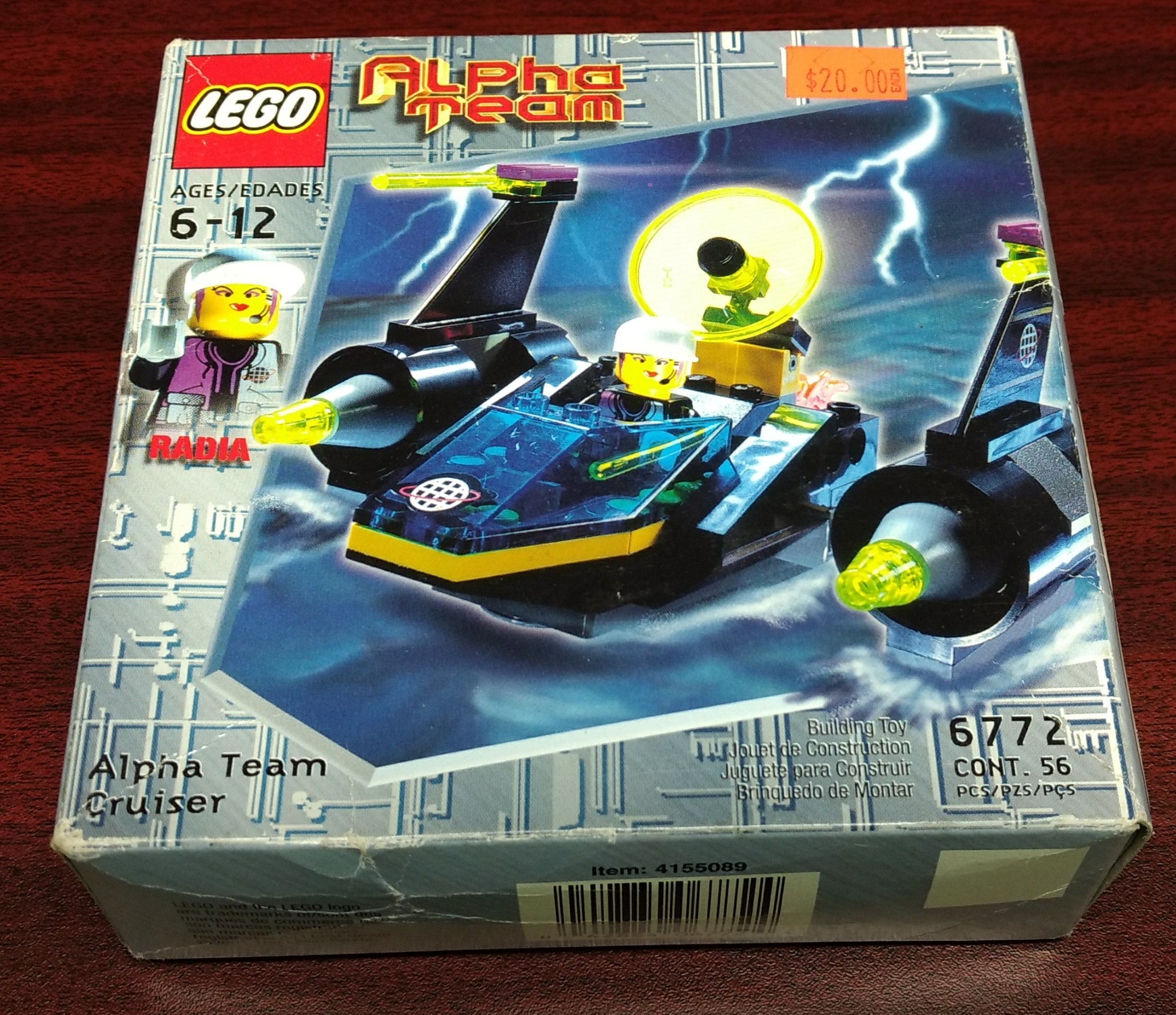 Every month, Bricks on the Dollar gives away a sealed, vintage LEGO set. Interested in winning some FREE LEGO? All you need to do is enter the giveaway drawing with your email address HERE. Even better, they use the same sign-up form each month so all you need to do is bookmark this link, and you can enter every month to win another set!
The winner will be drawn on June 1st and contacted for their mailing address. On that same day, the June giveaway set will be announced and the sign-up form will be reset for the next drawing.
LEGO set 6772 Alpha Team Cruiser was the second smallest set from the first wave of Alpha Team sets in 2001. The line consisted of 6 different sets and one of the most interesting things about it was that in order to assemble the entire lineup of the Alpha Team, each set needed to be purchased. The villain, Ogel, was available in both the largest and the smallest set, but Radia, Dash, Crunch, Charge, Cam, Flex, & Tee Vee were each produced once through the 4 protagonist sets. The Cruiser features Radia and is the only set to feature her in the original costume. The parts are all fairly common except for the Purple grille tiles which were only featured in this set and the original Mos Espa Podrace from Star Wars. Gasgano's podracer contained 13 of them! But that's a set for another day.