There are now some more Series 2 and Series 3 images and details of the very popular LEGO Mixels characters courtesy of Figures.com. The Series 2 tribes consist of the Frosticons (blue): Slumbo (41509) Lunk (41510) Flurr (41511), the Fang Gang (brown): Chomly (41512) Gobba (41513) Jawg (41514), and the Flexers (orange): Kraw (41515) Tentro (41516) Balk (41516). The Series 2 Mixels will be available in June.
The Frosticons hail from the frozen crystalline shells of dead volcanoes.

The Fang Gang live on a farm where they grow food to satisfy their massive appetites.

The Flexers live in the Rubberlands, defending their land from the Nixels.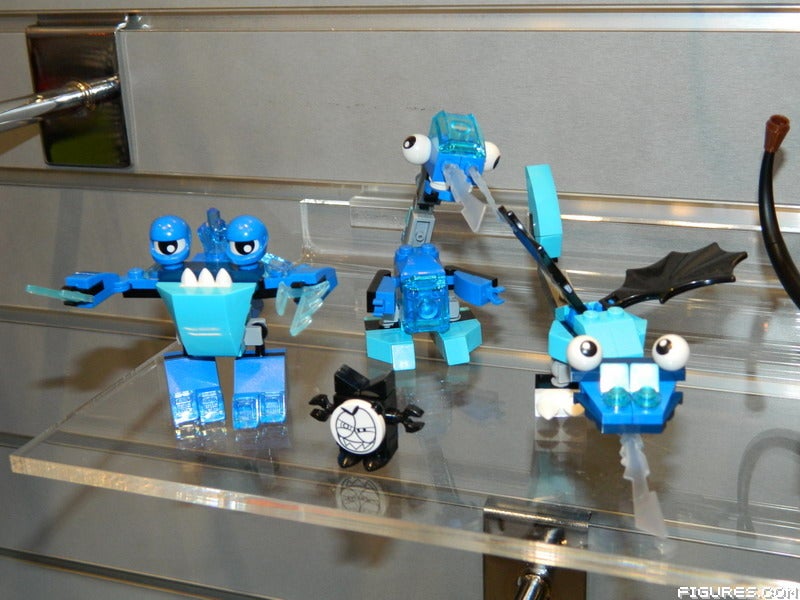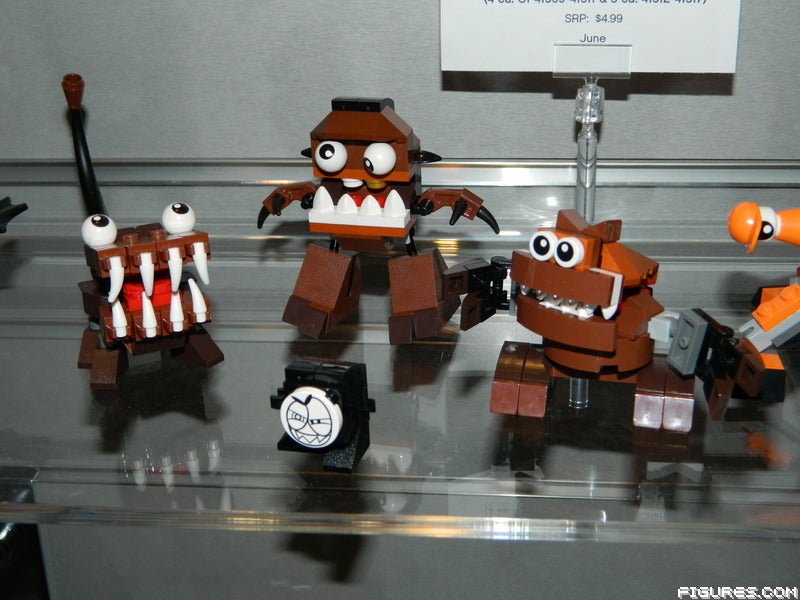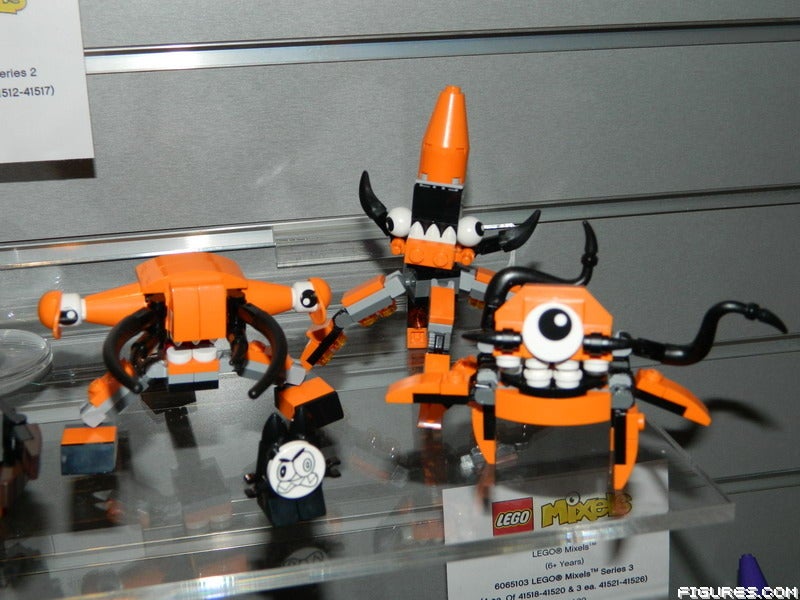 ---
Series 3 of the Mixels consist of the Glorp Corp (green): Glomp (41518) Glurt (41519) Torts (41520), the Spikels (tan): Footi (41521) Scorpi (41522) Hoogi (41523), and the Wiztastics (purple): Mesmo (41524) Magnifo (41525) Wizwuz (41526). Series 3 will be available in September.
The Glorp Corp is a gooey tribe of thrill-seekers and swamp-dwellers.

Spikels are a fun-loving tribe.

The Wiztastics tribe is a traveling magic troupe known for putting on spectacular shows.