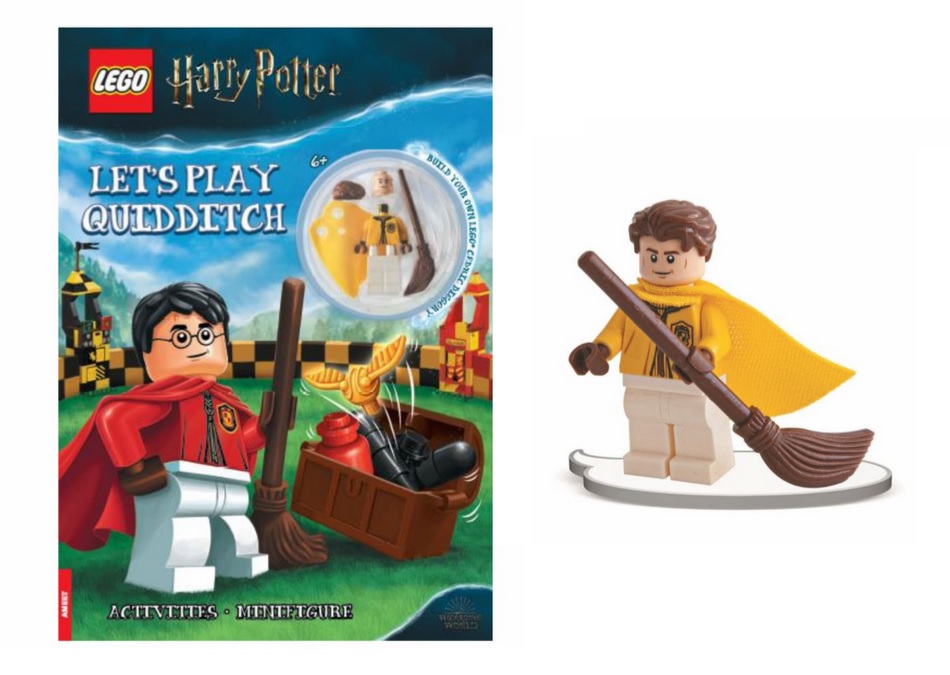 Publishing company AMEET has posted their library of books coming out in 2021 and there will be some LEGO Harry Potter ones that you may be interested in. As we know, LEGO books will usually contain exclusive minifigures and it looks like there will be some included in a few activity books.
One of these books is called LEGO Harry Potter Let's Play Quidditch and it will include a Cedric Diggory minifigure in his Hufflepuff quidditch outfit. Note that although the minifigure is exclusive, the torso is also found in Diagon Alley (75978).
The other book is called LEGO Harry Potter Magical Trouble and this one has the Lucius Malfoy minifigure which is the same one that is found in Diagon Alley. This activity book will be a cheaper way to get it.