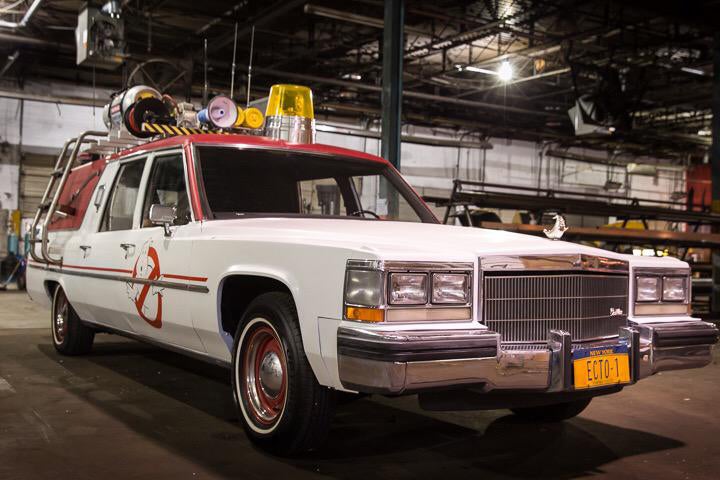 A few days ago, Paul Feig, the writer and director of the new all-female cast of Ghostbusters, tweeted saying there will be some fun stuff from LEGO that will be based off the movie. We already knew that there will be at least one set because of the licensing announcement back in November.
Fast forward to today where Just2Good on Eurobricks has posted that one set (75828) will be the new Ecto-1 which is the 1980's Cadillac Fleetwood station wagon. Of course, there's no images yet but it'll be based on the vehicle seen above. There's not other information given besides that but hopefully it'll be large enough to fit all four of the new Ghostbusters crew unlike the Ideas Ecto-1 (21108) which couldn't hold all four and the proton packs.
There's also no word on how many sets will be released based on the movie so there's much speculation there too as well. From the sound of Feig's tweet, it might suggest a couple of sets but we'll see. The new Ghostbusters movie will be released in theaters on July 15.
Fun stuff coming from LEGO too. Just FYI. Sorry, bank account. https://t.co/qs1ZjVMXAX

— Paul Feig (@paulfeig) January 7, 2016