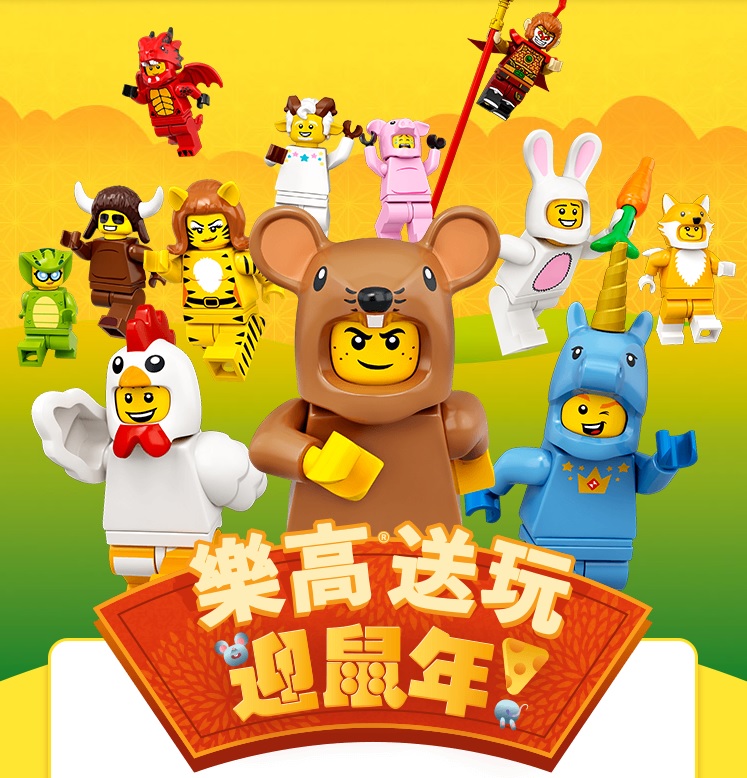 The Year of the Rat is coming up in just a few weeks and LEGO Taiwan has put out a pretty interesting advertisement for the holiday. Mainly, they have posted an image showing all the animals on the zodiac. A majority of these minifigures are official minifigures from past LEGO Collectible Minifigures waves while others are mashups or recolors from existing minifigure parts. Some of the parts could be used for future minifigures as well.
Some other promotions LEGO has going on across the Pacific are the little brick-built items that will be given away during specific dates. They all look pretty cool but I do like the vase and the pellet drum.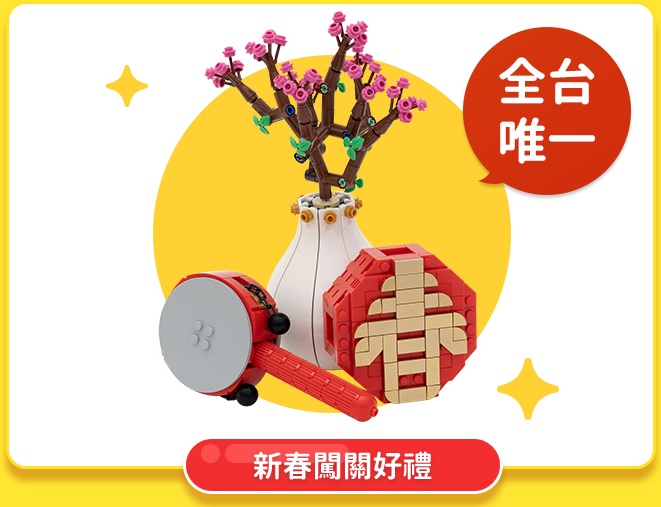 As for us here in the US, we also have a LEGO Seasonal Year of the Rat promotion on LEGO Shop@Home from January 13-26 with purchases of $80 or more. In addition, there are two Chinese Festival sets that will be releasing on January 10 with the Lion Dance (80104) and Chinese New Year Temple Fair (80105).
Thanks to Shirley for the link.