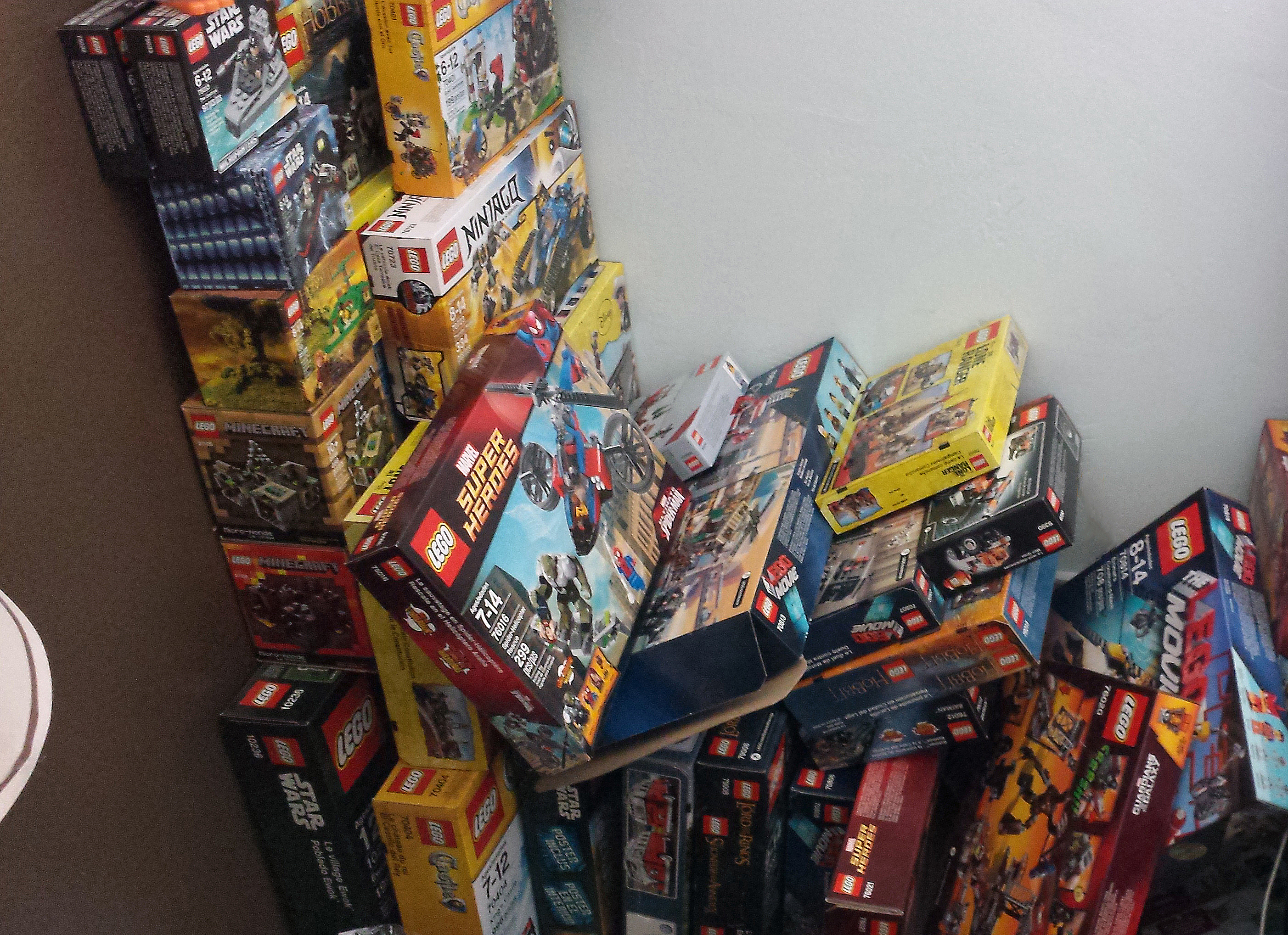 I've been meaning to write this post for a while now but I have a question for the readers: what made you get interested in LEGO? For me, I had LEGO when I was a kid with a basic building set plus a couple of random themed sets but then video games came into my life and I sort of abandoned it for about two decades or so. Then a few years, my friend was interested in the last wave of LEGO Harry Potter sets as a Christmas gift and just out of curiosity, I purchased the LEGO Star Wars Millennium Falcon (7965) for myself. After I built the set, I was instantly hooked again which took me out of the "Dark Ages" and the rest is history.
So my question for you my fellow readers is: what made you get into LEGO? To further extend the question, what is your favorite LEGO themes? I would love to hear your guys' stories whether it be in the comments section below or or my social media pages (Facebook, Twitter, Google+).
Note: The image above was from a few months ago when I hear a loud crash in my room. The sets have since relocated to a different location.