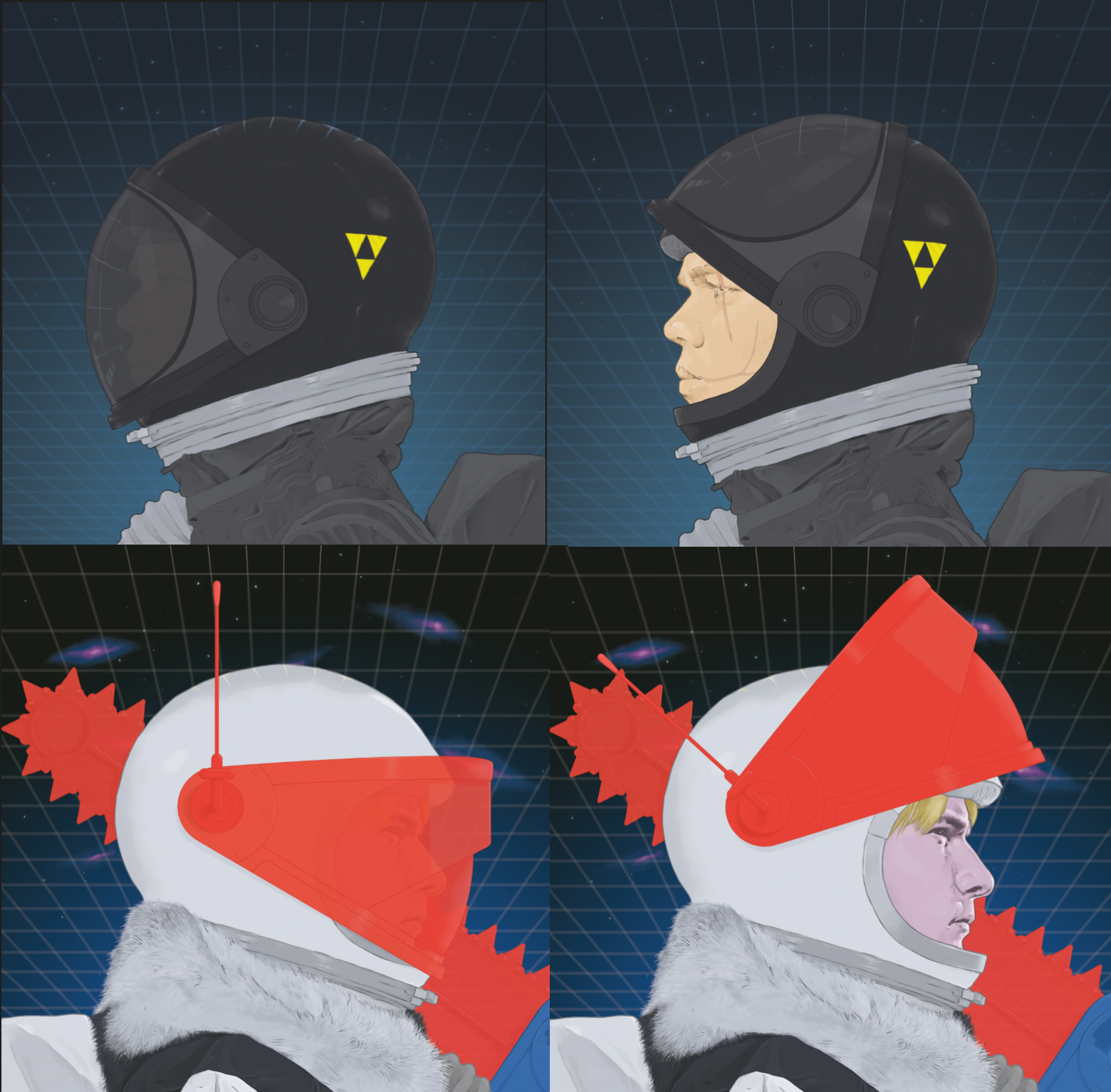 A new collaboration between Bricks on the Dollar's AFOL Posters & artist Ben Turner: Profiles From Space! The first 5 designs are completed and available for purchase. Blacktron I, Space Police I, and all three characters from Ice Planet 2002 are all depicted in either their visor-up or visor-down form.
These 8″x8″ cardstock prints are the first in a new series from AFOL Posters and are flat-shipped anywhere in the world. Prints are USD $30 each shipped worldwide with combo discounts for buying sets of 5 or even a full set of 10. Blacktron II & M:Tron are currently in production and will be released as soon as possible. Inexpensive 8″x8″ frames are available from Walmart.
These prints are limited runs and discounted full set packages will be available, including updated packages as new prints release, while supplies last. Find out more and place your order at www.AFOLPoster.com.