BrickLink has given an update on some of the changes coming to the popular third-party LEGO service. The main thing is the new Storefront look that every store will get. I'll sort of summarize what these changes are but you want a more detailed explanation, head on over to the link above.
First off the stores will have a more streamlined layout and the focus will be on the content of the store. You can change the color and logo to match your liking.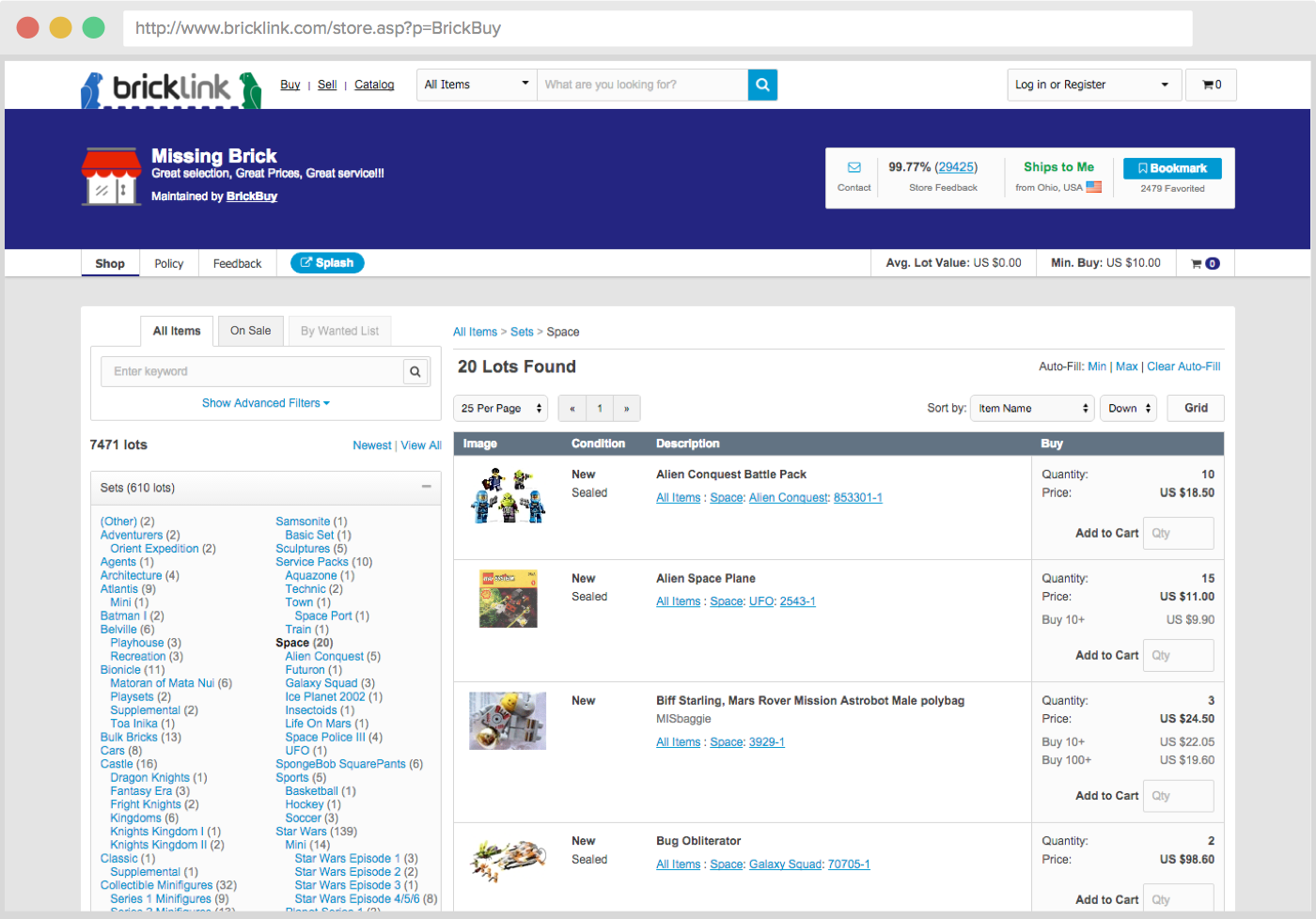 Next is the store curated landing page which lets sellers customize what buyers will see when they arrive to the page.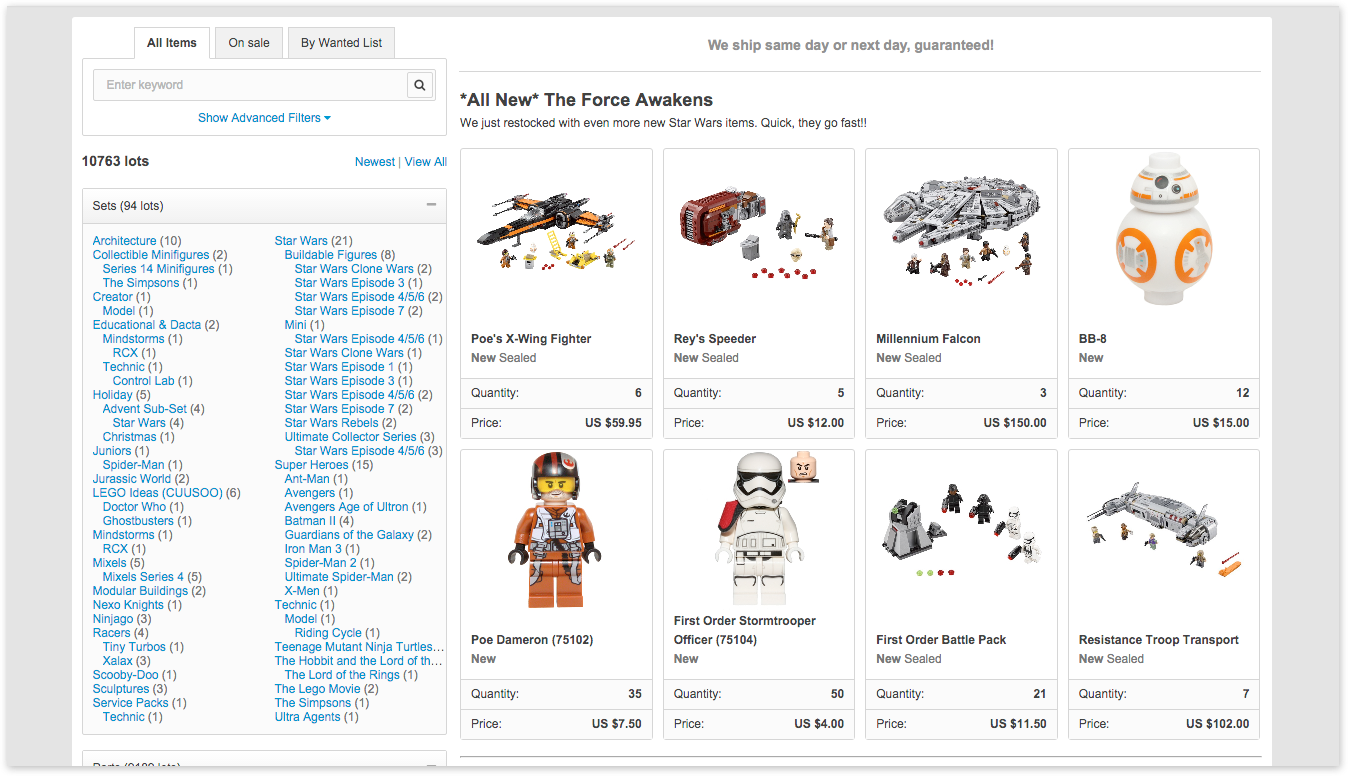 The new Splash Page will not its own page but will act as an actual splash page when buyers arrive.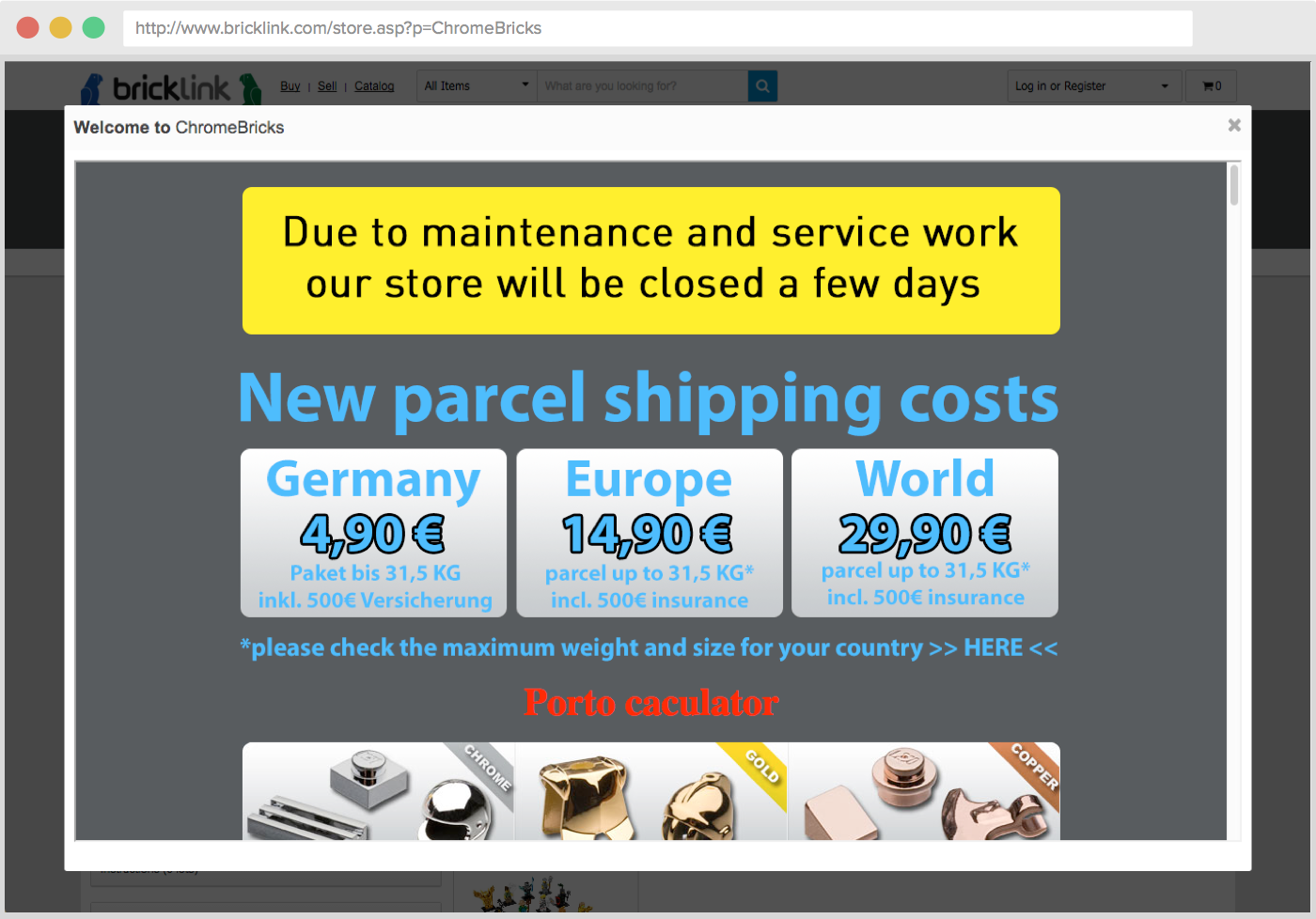 The categories have also been overhauled with hierarchy levels within the categories. For example, the different LEGO themes have been broken down to sub-themes so you can easily see what's available. You can also collapse and expand the categories so you can focus on what's most relevant to you.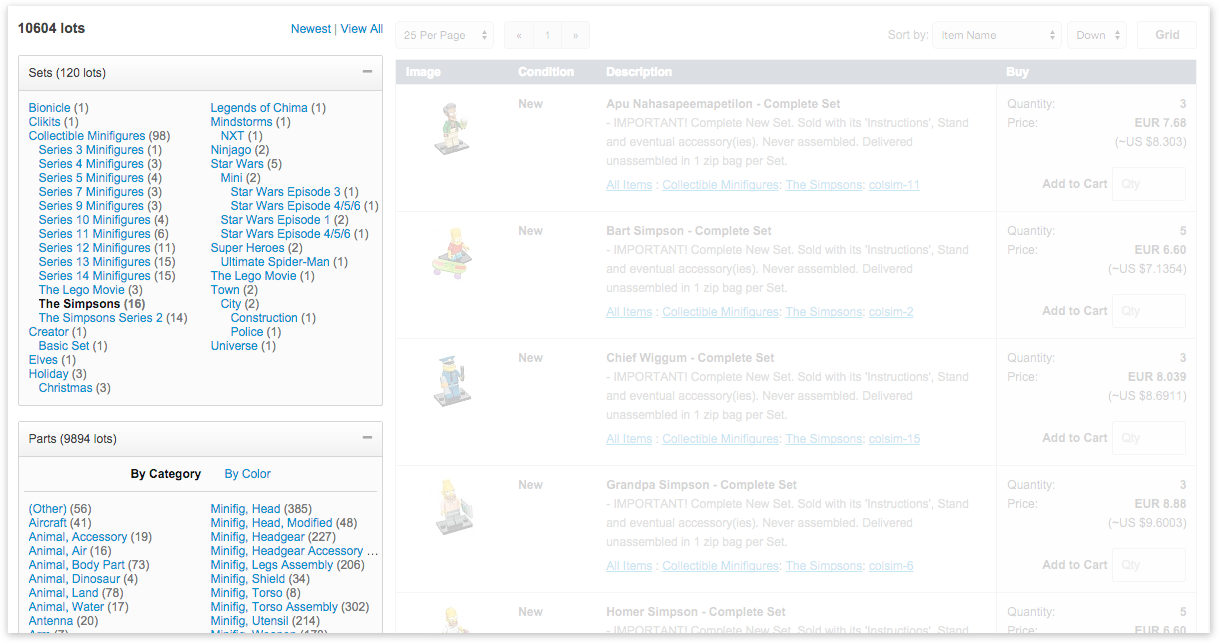 One of the main complaints of the old BrickLink was the search experience. Now there are advanced search filters that are dynamic which makes it a lot more easier to find what you're looking for.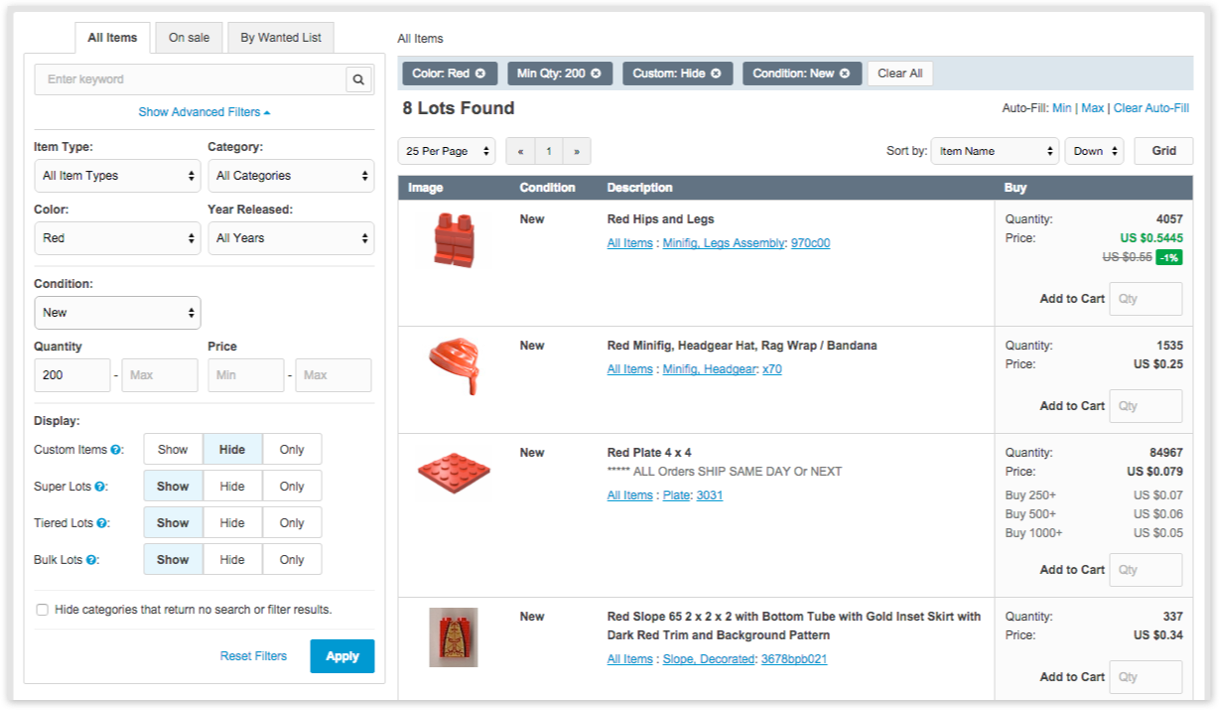 The Store Terms are now labeled on the right side of the page with an Average Lot Value and a Minimum Buy.

Right below the menu bar is a new Store Announcement bar that lets buyer know what annnouncements you have. So if you're closing your store for a short time, you can let buyers know ahead of time if you need.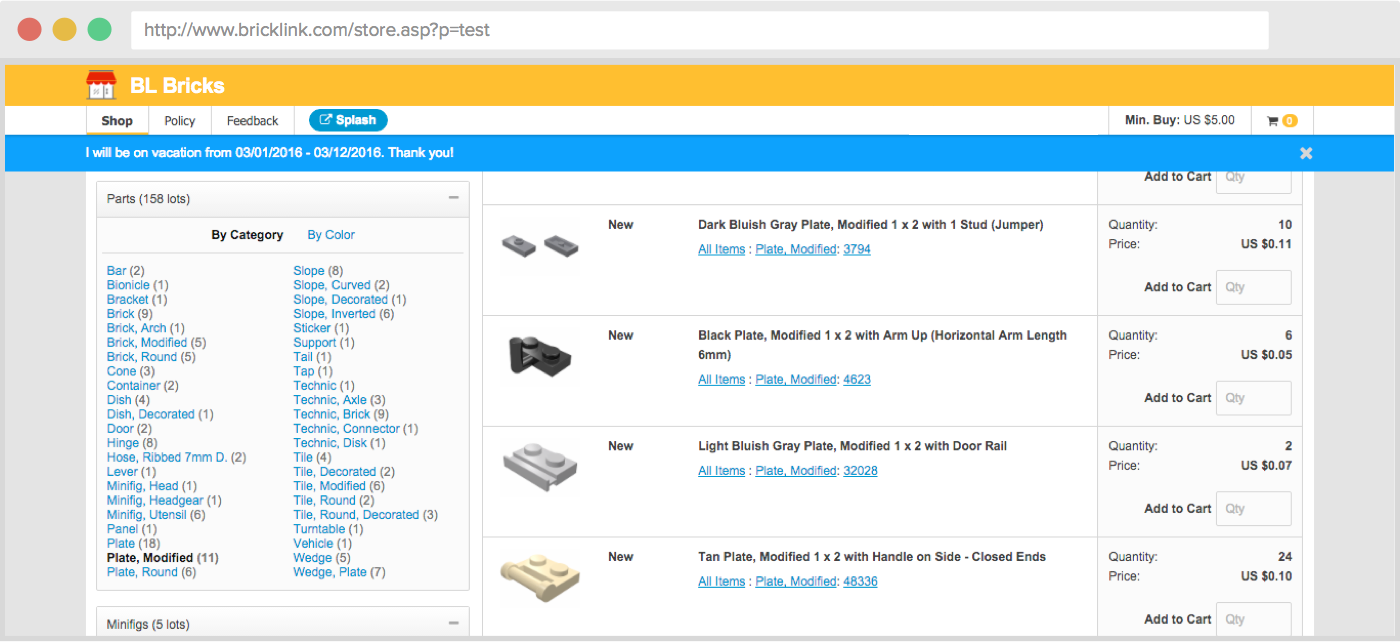 The new Favorite Store system lets you keep track of your favorites more easily. When you hit the Bookmark button on the top right, you can Favorite, Dislike, or Subscribe to the store.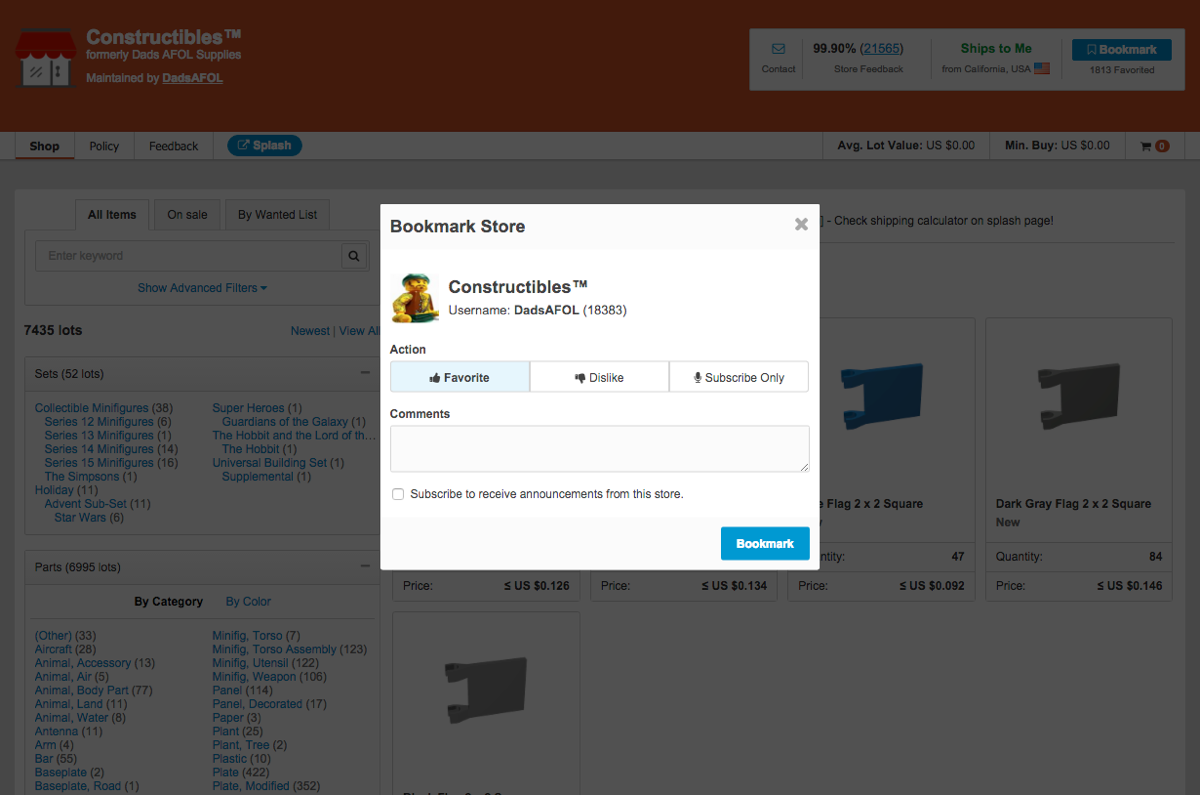 Also in this preview are changes to how you can access the catalog from the storefront. Buyers cann click the Item No. in the quick shop window to access the catalog page.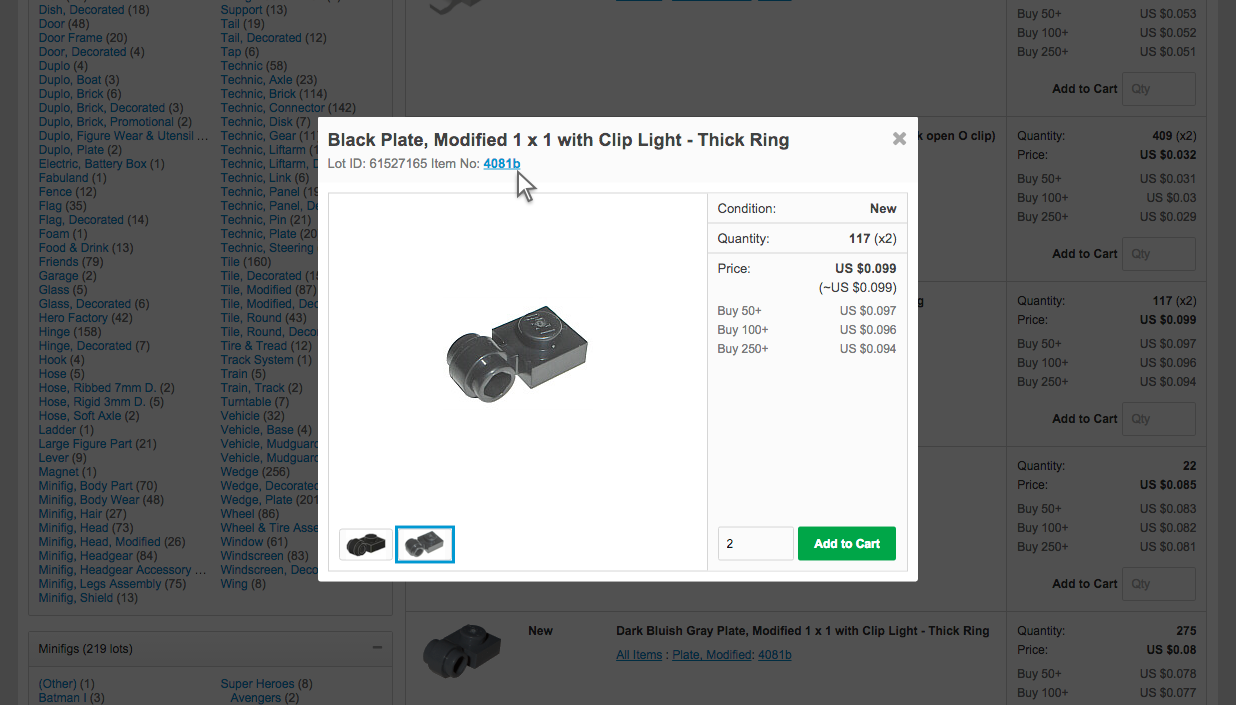 Finally, the Cart has been changed with a new layout to let buyers easily see what items are in the cart.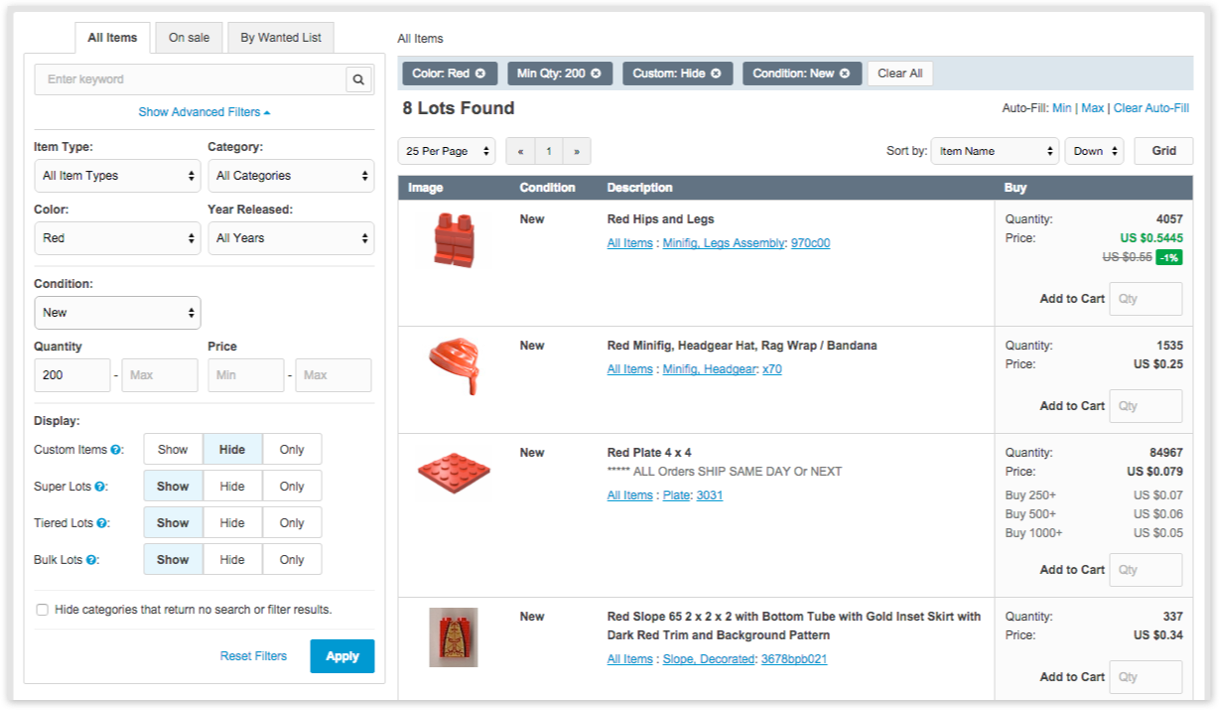 Again, you can access the new storefront by going to http://preview.bricklink.com/. Take a look around and give some feedback in the news posting. There's no announced release date at this time as BrickLink is still getting feedback and making relevant changes if necessary. So far there is a mixed reaction to these new changes in the posting with some welcoming the changes while others are against it. If you're an avid BrickLink user, whether a buyer or a seller, what do you guys think of these changes?