Earlier this month, Bricks on the Dollar launched their own LEGO-themed Monthly Mystery Box. Is the age of Mystery Boxes over? Perhaps. But where other LEGO-themed Mystery Boxes focus on education, knock-offs, or just a scoop of used bricks, Clutch's Secret Stash promotes the celebration of the LEGO Lifestyle among AFOLs.
Here's an image of what subscribers received in their first box.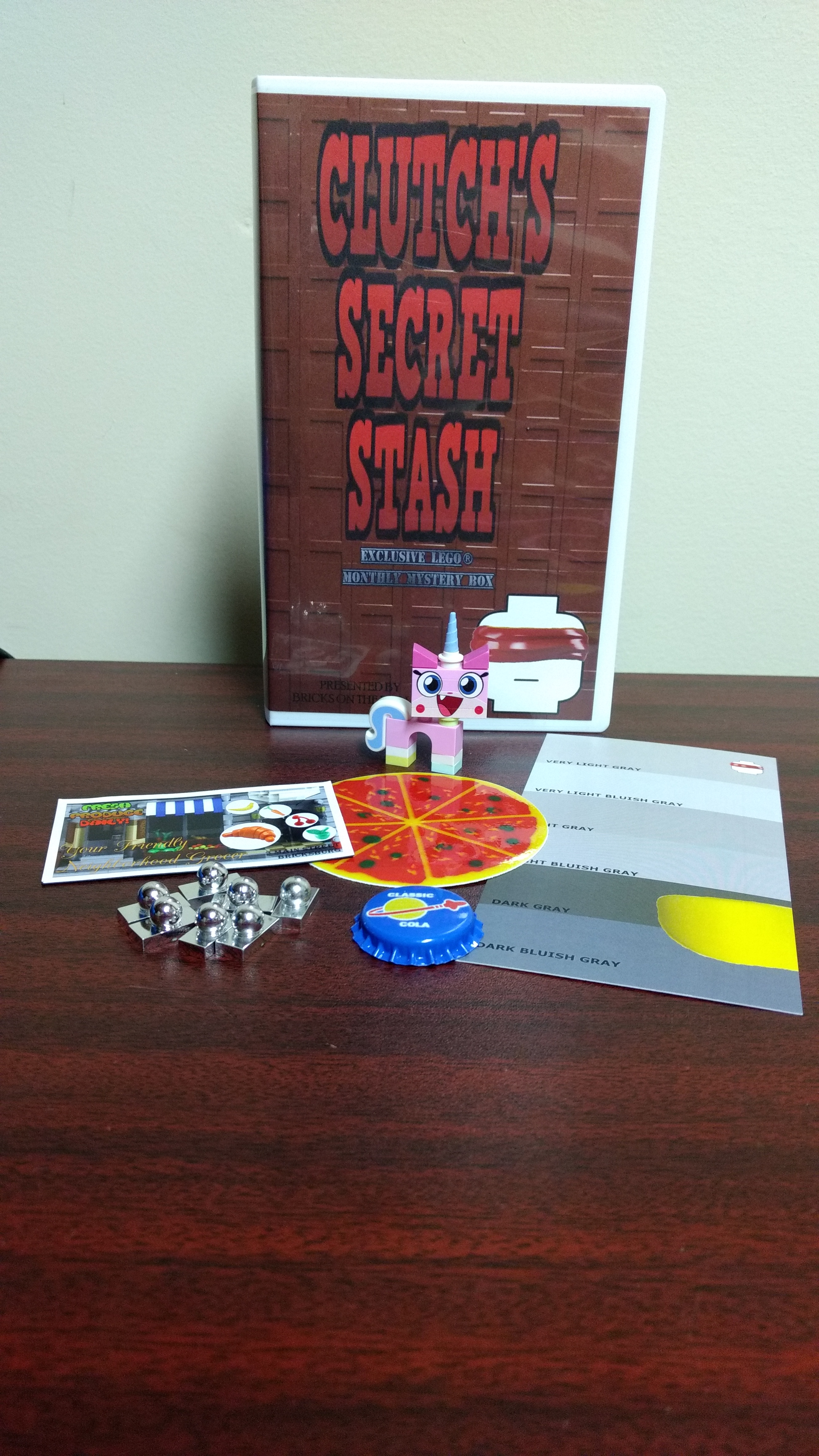 Green Grocer fridge magnet
Gray spectrum color swatch
Classic Cola bottle cap
7x retired chrome silver modified tiles
Pizza sticker
Custom Printed Cartoon Network Unikitty from MinifigFX
Sign up now and join the August 2017 shipping list. The next boxes ship out very soon!
**Sponsored post**