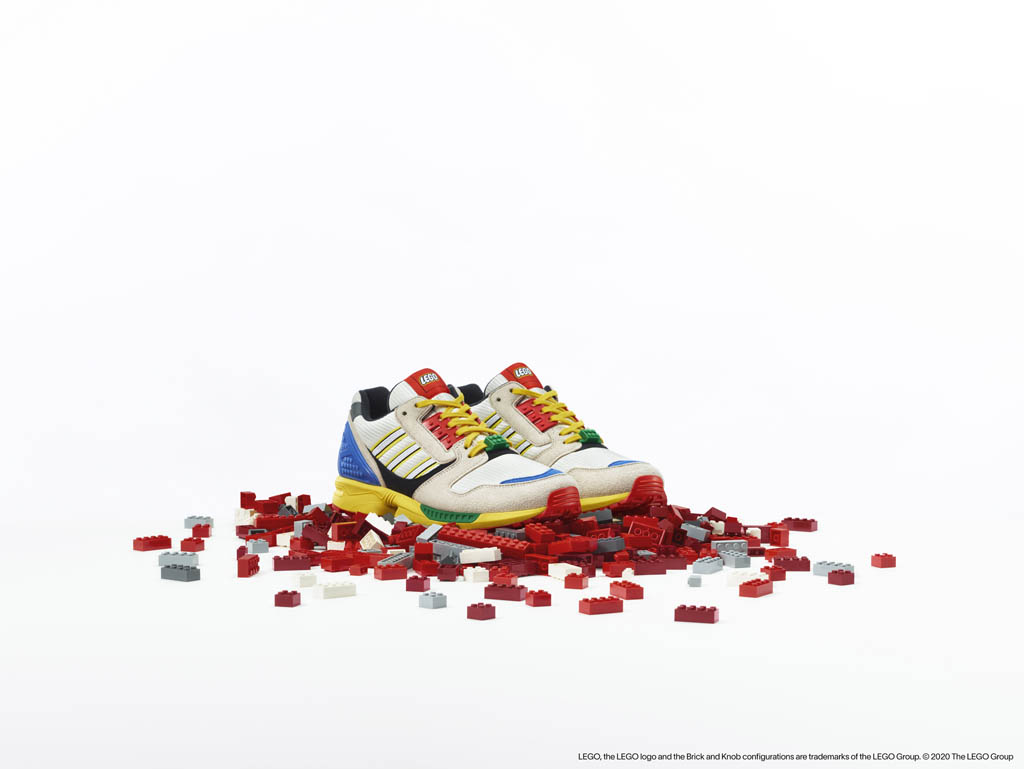 The LEGO Adidas ZX 8000 was announced this morning and we finally have details on how to get them. The shoes will be available this Friday, September 25 but you will have to go through some steps for a chance to get them. Since they will be fairly sought after, Adidas and LEGO will be running raffles for people to purchase them. Over at Adidas, you'll have to enter the raffle through their app and if you are chosen, you will be committed to purchasing the shoes for $130.
Over on the LEGO VIP Reward Center, the shoes will be available for 15,600 VIP points for available sizes which is the easiest way to get them. The other way is a raffle using 50 VIP points with a maximum of 15 entries totaling 750 VIP points.
The full list of rules are below.
---
Where and when will the products be available?
The A-ZX8000 LEGO® sneakers will be available globally from September 25, but based on raffle and VIP point schemes only. Below are the individual mechanics used for adidas and LEGO channels respectively.
Adidas US and WE:
Product exclusively available via adidas app in WE and US In-app registration prior to launch required, winners will be raffled – signup starts September 21
Amongst all entries the winners will be drawn automatically on September 25, 10am local time within the app
Adidas Creative Club members will get informed via a push notification and CRM about signing up for the drop on the 21
WE and US consumers will get informed about the need to register on the app until the 25 on the Campaign Page (adidas.com/A-ZX)) and on each regional product detail page
Adidas ROW:
For the Rest of the World the sneakers will be sold on Sep 25, 10am local on adidas.com as a regular sale without any prior registration needed
LEGO.com:
The A-ZX800 LEGO® Sneakers will be available on LEGO.com in a very limited run and only through one of these two options in select markets:
VIP FIXED POINT REDEMPTION – redeem 15,600 VIP points to get the sneakers, providing your size is still available (Applicable in all EU regions and USA)
Starts September 25
SWEEPSTAKES – enter the VIP Sweepstakes and redeem 50 VIP points per entry, with maximum 15 entries for a chance to win the sneakers in your size
If you are not a LEGO VIP member, can you sign up and get your first entry free and enter this competition (Applicable only in these markets: USA, Estonia, France, Greece, Hungary, Republic of Ireland, Latvia, Lithuania, Luxembourg, Netherlands, Austria, Switzerland, Slovakia, Sweden, United Kingdom)
Starts September 25