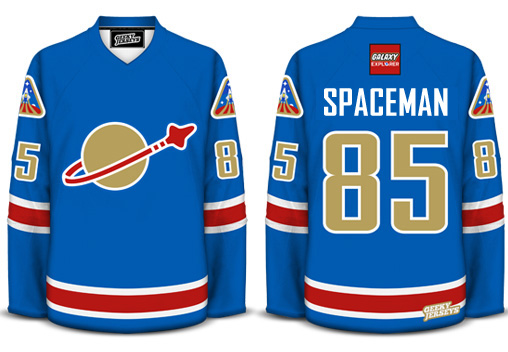 LEGO Classic Space fans, this may be something that you may want to add to your collection. Geeky Jerseys has a pretty sweet looking hockey-style jersey which features the Classic Space logo across the chest. The back has a Galaxy Explorer patch with the word Spaceman name. The arms also has a couple of patches as well.
As with many of their products, Geeky Jerseys are only available for a limited time and they rotate out depending on the demand for them. They are made from scratch so you'll know that you'll be getting a high quality product. If you're interested in the LEGO Classic Space Galaxy Explorers jersey, head over to their site and enter your email to be notified when they will be available.
Update: The jersey is now available on the site. There are a number of sizes to choose from and you can choose your name and number.