There's a new image that was emailed to me last night of a new exclusive gift set that has been released to employees only, the LEGO Kladno Campus 2015 (4000018). The set is based on the LEGO factory located in the Czech Republic city of Kladno. For the 15th anniversary of the factory's opening, LEGO has released the Kladno Campus in an Architecture style set, similar to the one in 2012, the 4000006 set but more updated. See the image below for comparison.
As we know by now, these employee-only gift sets are highly sought for and they usually go for very high prices on the secondary market. They are already going for $150 plus on eBay
and BrickLink. Thanks to Joesph for emailing in.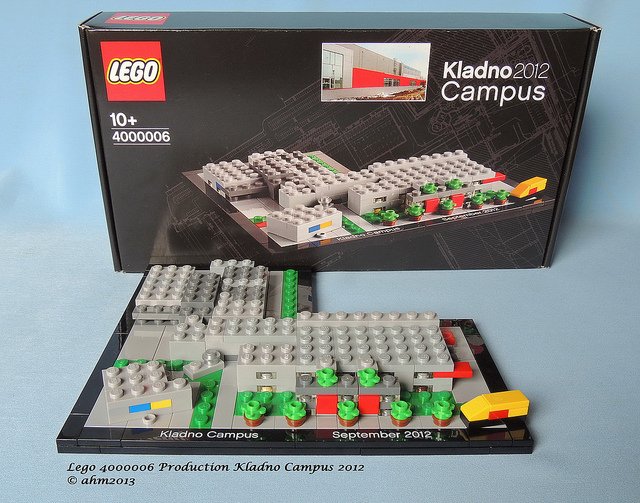 **Via LegoGenre**