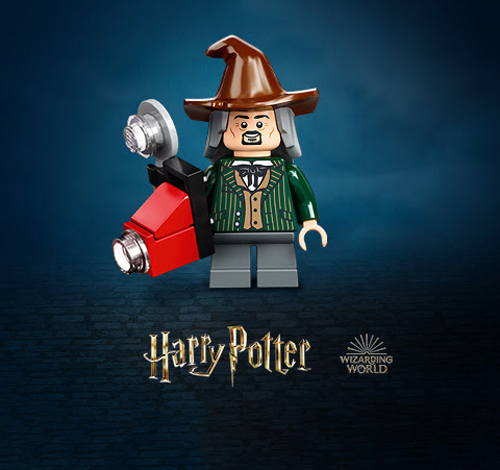 LEGO has started teasing the reveal of the LEGO Harry Potter Diagon Alley (75978) and in regional emails, there was also a sneak peek of one of the exclusive minifigures in the set. In the UK emails, it looks like Daily Prophet Photographer was shown off. The US version of the email does not show it at all. This is one of the four new exclusive minifigures that will be found in Diagon Alley.
The official announcement of Diagon Alley (75978) will be on Monday, August 31 and I'm hearing the set will be released on September 1.
Update: My Gmail blocked the image and that's why I didn't see him in the email.
**Via BricksFanz**