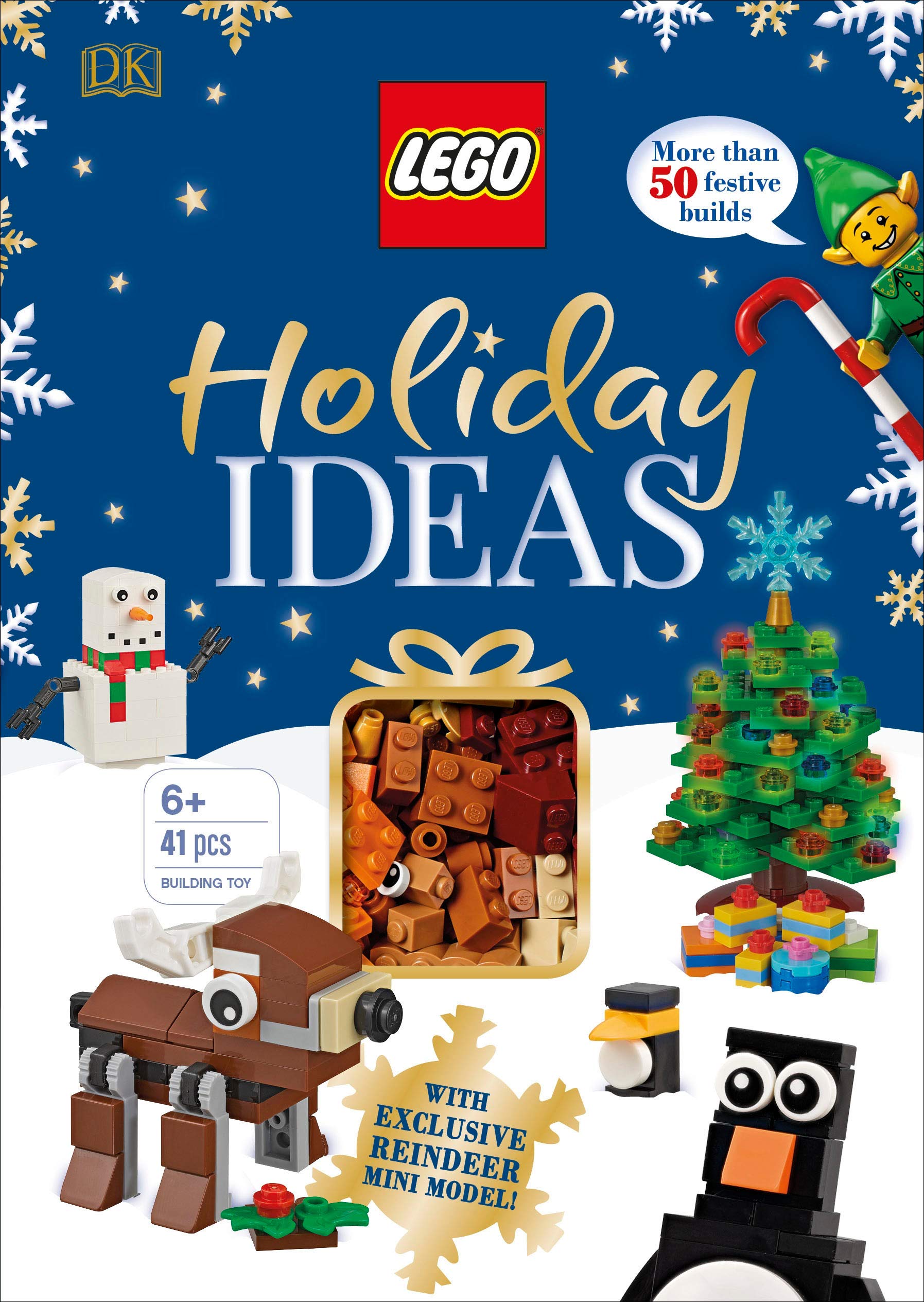 A few days ago, I received a mysterious package from DK and I opened it to find out it was a brand new LEGO book called LEGO Holiday Ideas. It has 80 pages and it features more than 50 build ideas to use for holiday decorations, games, and gifts. What's even cooler is that the book also provides the parts for an exclusive reindeer build.
Of course, you'll need your own parts for the other builds in the book but the images for the pages were photographed very well so you can see what parts are needed. Some of my personal favorite builds from the book include The Elf Express which is a monorail for the elves and the Gingerbread Train.
LEGO Holiday Ideas retails for $14.99 but it is currently on sale over on Amazon for $10.59 which is 29% off. Thank you again to DK for sending it over for us to check out.