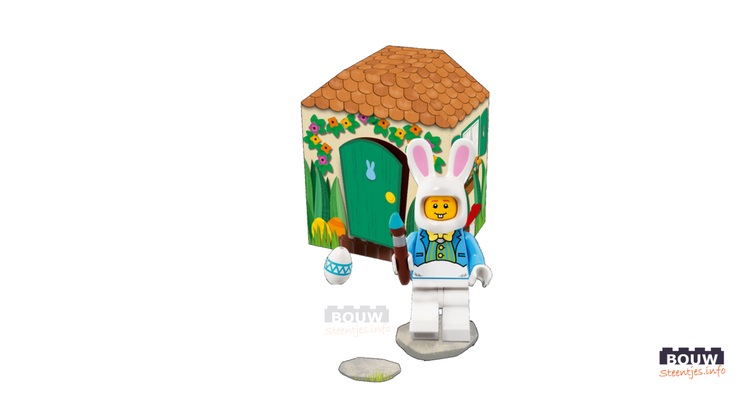 It looks like the LEGO Iconic promotions will be continuing next year as an image of the LEGO Iconic Easter 2018 (5005249) has surfaced over on Bouwsteentjes.info. The set is similar to what we've had in the past with the cardboard box and a minifigure to represent the event which will be a guy with bunny ears. It looks like it will also come with a paintbrush and an egg as accessories but we'll have to wait and see.
LEGO Iconic Easter 2018 (5005249) continues the line of these small promotional sets which started with the Easter (5004468) and Gingerbread Man (5005156) from 2016 and the Caveman & Cavewoman (5004936) from earlier this year.
There's no information at this time on when or how to get this set but I'll definitely let you guys know when the details are available a future LEGO Store Calendar.
Thanks to CM4Sci for the heads up.