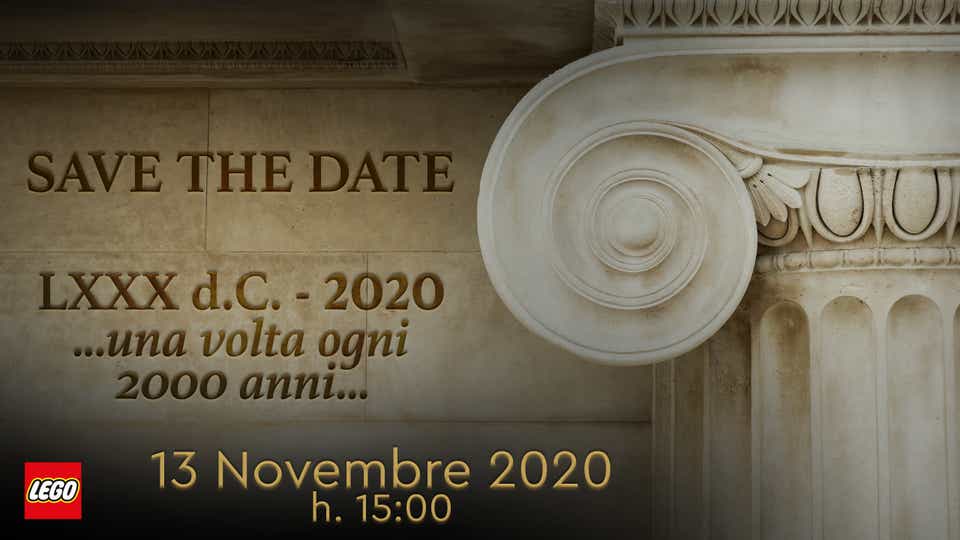 LEGO Italy has put out a press release of what appears to be the rumored LEGO Colosseum (10276). If you remember from a few months ago, we reported that the set would be the largest set that LEGO has produced coming in at 9,035 pieces. According to this press release, it looks like that has been confirmed. The image shows that it could be announced on November 13 at 3pm. It also shows a scene with minifigures but I wouldn't hold your breath on that since these large landmark sets don't include any minifigures but we'll see. Below is the translation for the text.
Ancient Rome comes to life with the new LEGO® set!

LEGO® presents the brick reproduction of one of the most fascinating monuments in the world. This is the largest LEGO product ever made, with great attention to detail to make it faithful to the original and to enhance its timeless beauty.