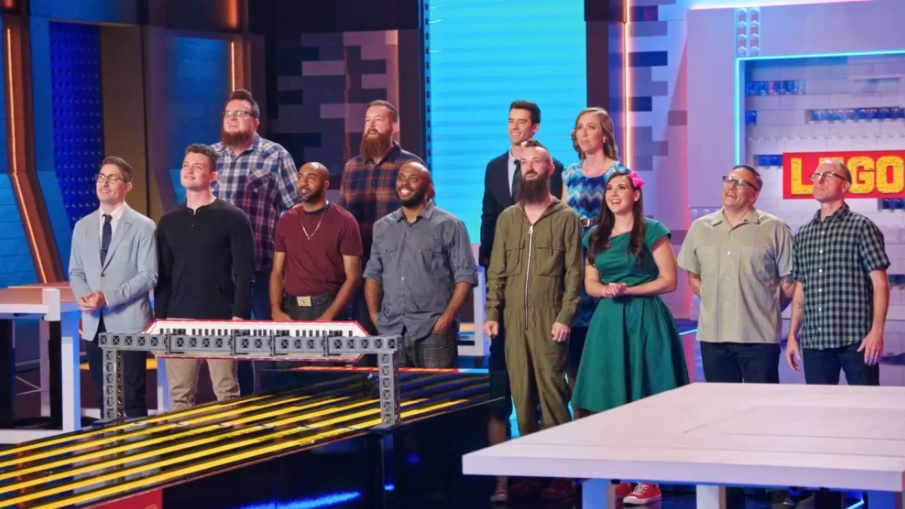 With everything that's been going on in the world the past few days, it's nice to fall back on something we enjoy which is LEGO and this week on LEGO Masters, the final six teams will compete in building bridges.
The beginning of the show has the teams competing in a LEGO derby race to get a time advantage for the main challenge. Teams have 30 minutes to build the fastest car. I've done this competition before and it's harder than it looks but then again, I only had five minutes to build with not so useful bricks.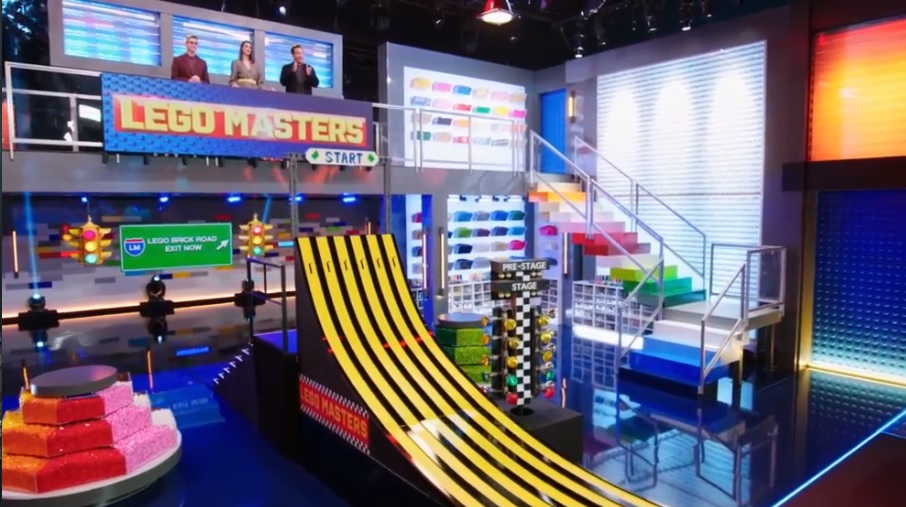 Mel & Jermaine – Rad Racer
Mark & Boone – Green Machine/Lime Time
Sam & Jessica – Black Beauty
Richard & Flynn – Rolling Coaster
Christian & Aaron – Cream Sickle Sledgehammer
Tyler & Amy – Flaming Marshmallow
And the winner of the LEGO derby race is the Lime Time.
For the main challenge, teams need to build a bridge that spans six feet across. The two teams that hold the least amount of weight will automatically be the bottom two teams. The winner of the challenge will get bragging rights as well as the Golden Brick. Teams have seven hours to build but the amount of time they get depended on their standings in the race.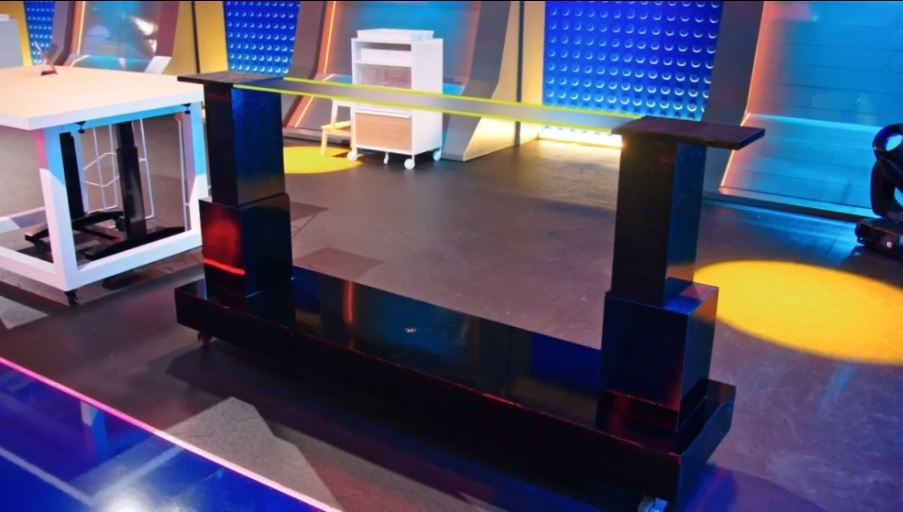 Mel & Jermaine – A-Frame
Sam & Jessica – Pillars
Mark & Boone – Beam Bridge
Christian & Aaron – Arch & Truss
Richard & Flynn – Double Truss
Tyler & Amy – Classic Brick Arch
After time is up, the bridge for Mel & Jermaine didn't go flush with the platform and that was one of the requirements of the challenge. The consequence for that is that they are automatically one of the bottom two teams even before any weights are put on any bridge.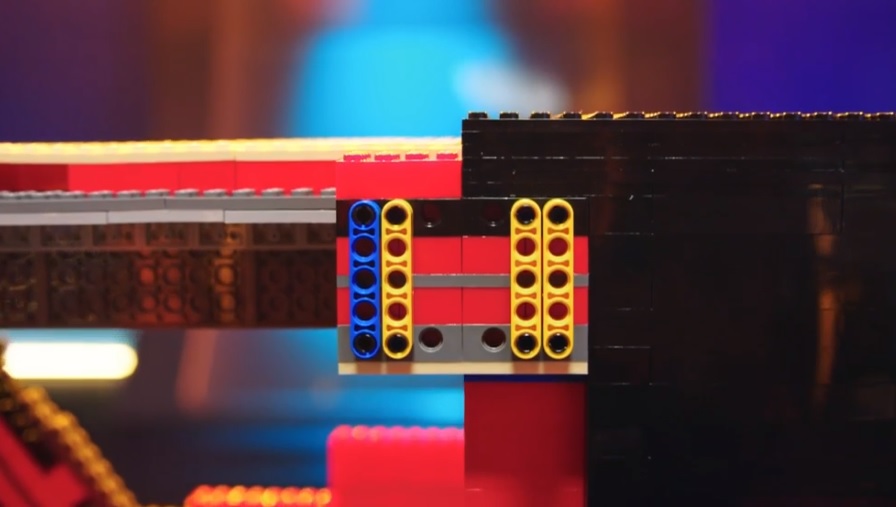 Christian & Aaron's bridge was the first one and it could hold so much weight that they ran out of the regular weights and had to use bean bag weights from the camera crew. You'll see later on that a few other teams had to do the same thing.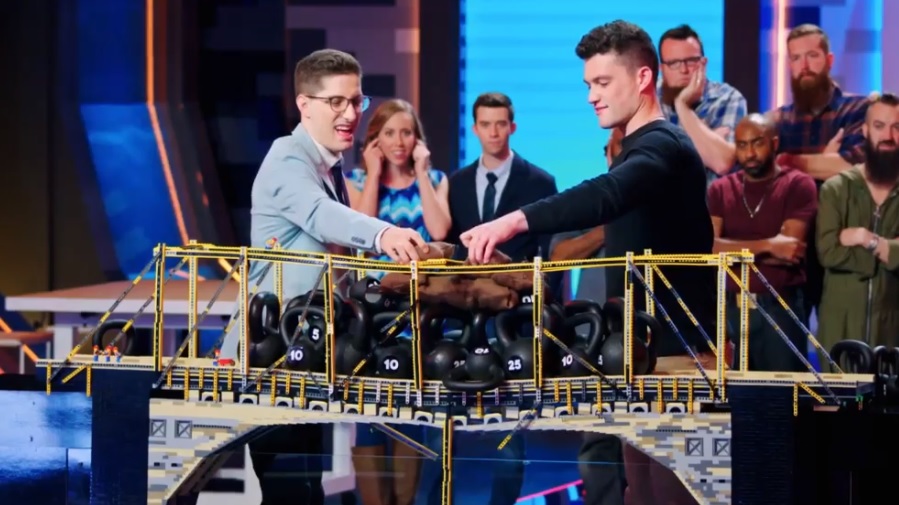 Mel & Jermaine – 125 lbs
Sam & Jessica – 125 lbs
Mark & Boone – 1,000 lbs max
Christian & Aaron – 445 lbs
Richard & Flynn – 45 lbs
Tyler & Amy – 1,000 lbs max
Since Tyler & Amy bridge tied with Mark & Boone's for having the max amount of weight 1,000 lbs allowed, the tiebreaker went with aesthetics and for the fourth straight week, Mark & Boone wins again and they win the coveted Golden Brick.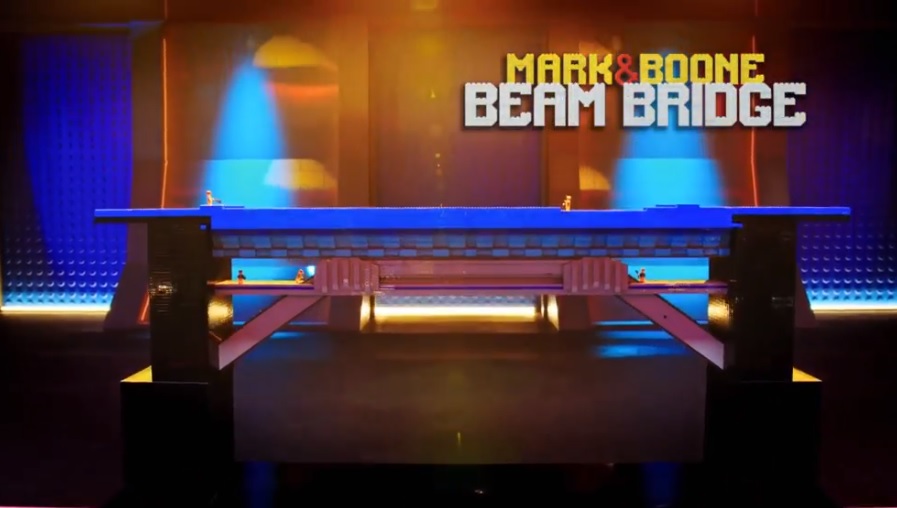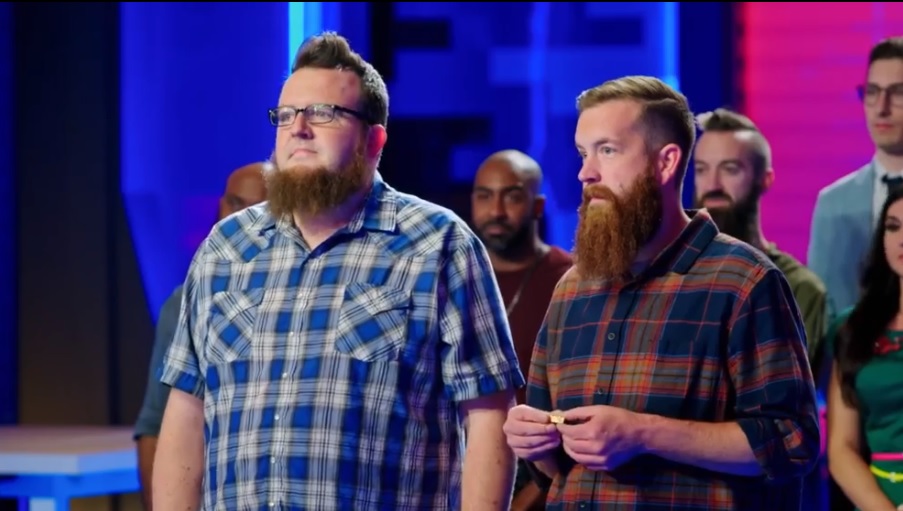 The bottom two teams were Mel & Jermaine and Richard & Flynn and the team that goes home this week were Mel & Jermaine due to their build breaking the rules and also judged on aesthetics. It was a good run, my friends. I'll talk to you guys again some time in the future.
For next week's episode, the teams have to build stories that are created from kids imagination. The judges will be the kids themselves and will also have a guest appearance by Nicole Byer.