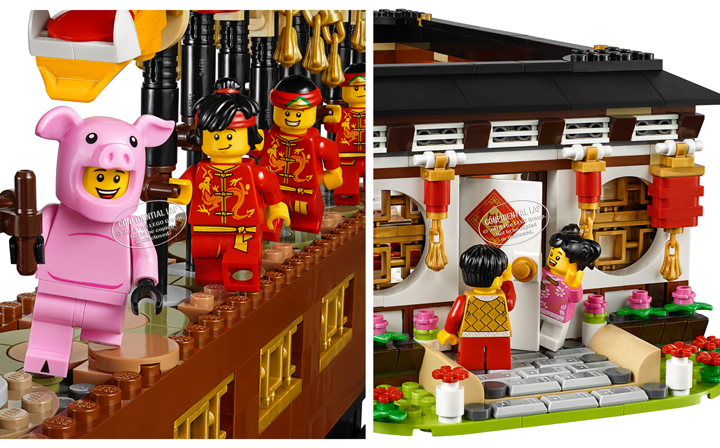 LEGO has announced that they will be launching the first elementary school STEAM classes for Chinese students starting next year. In order to do that, they will also be launching some region exclusive sets in China to celebrate the Lunar New Year and it will be the first time that the company has done that for a specific country. You can read the full press release in the link above. Note that the image was provided in the press release and it has a confidential watermark.
Christiansen said: "We believe in the power of play to develop essential life-long skills to succeed in the 21st century. We are proud of the close collaborations with local educators as we combine our global experiences and the local insights together to ensure that our first STEAM courses for Chinese students can contribute to the Chinese society's growing needs of innovative talents with creative skills."
The new sets celebrate iconic new year traditions. Chinese New Year's Eve Dinner shows a Chinese family reuniting to celebrate the lunar new year in a traditional home. Often performed during Chinese New Year, Dragon Dance is a symbol of the Chinese culture and is believed to bring good luck to people. The Dragon Dance set features a team of dragon dancers, with a minifigure dressed as a cute pig celebrating the coming Chinese New Year of the Pig.
Christiansen said: "These sets are special. They are the first sets we've created to celebrate Lunar New Year and the first time we've made sets for a specific country or region. We hope they bring a lot of joy to children and the young at heart during new year."