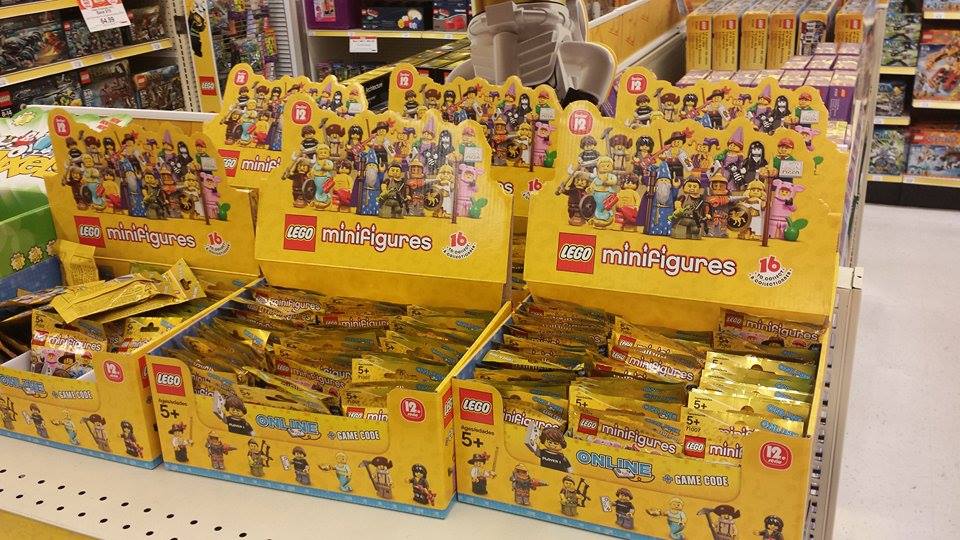 Starting today, Toys R Us is having a 2 day sale on select LEGO products. The first deal is a 2 for $5 on the Series 12 LEGO Collectible Minifigures (71007). Basically you are saving $3 for every two that you buy which is a pretty good deal considering that they go for $3.99 each. This is an in-store only offer. As you can see from the image above, TRU stores are stocking a whole lot of them. I can personally say that I put out six brand new boxes so if you're in San Diego and are still looking for them, the La Mesa TRU has them.
The other notable LEGO sale is $15 off for select LEGO Lord of the Rings and LEGO The Hobbit sets including the Lake-town Chase (79013), An Unexpected Gathering (79003), Pirate Ship Ambush (79008), and Battle at the Black Gate (79007). These are pretty good deals for sets that are soon to be retired. This offer is valid for online and in stores.
Thanks to Stephen for the heads up.