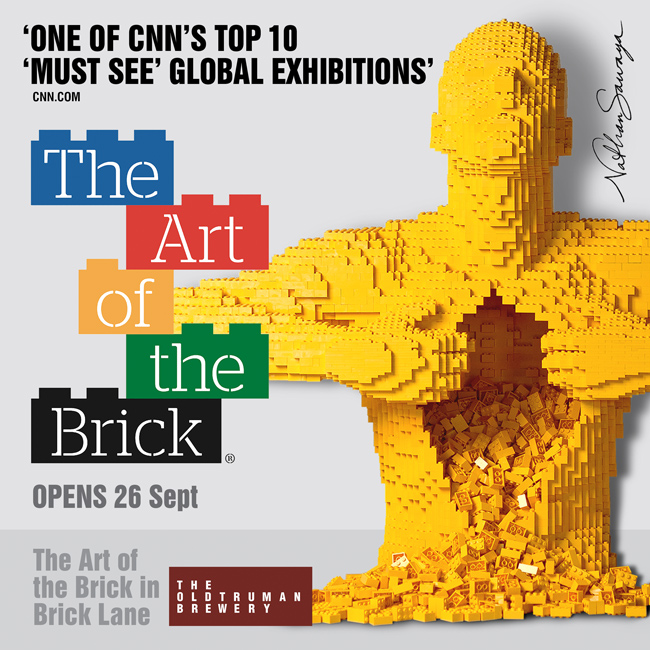 We all know about Nathan Sawaya and his LEGO exhibitions that have taken place around the world. I have been notified that The Art of the Brick is coming to London. Nathan Sawaya's popular exhibition which features over 80 art sculptures using more than a million LEGO bricks is now coming to The Old Truman Brewery from September 26 to January 4.
Nathan's other exhibitions in New York, Los Angeles, Melbourne, Shanghai and Singapore have already attracted millions of visitors and now London gets a chance to experience it as well.
Visitors can see Nathan's interpretations of some of the world's most famous artworks including Leonardo Da Vinci's Mona Lisa, the Venus de Milo and Johannes Vermeer's Girl with a Pearl Earring.
Tickets are now available at http://artofthebrick.co.uk/.