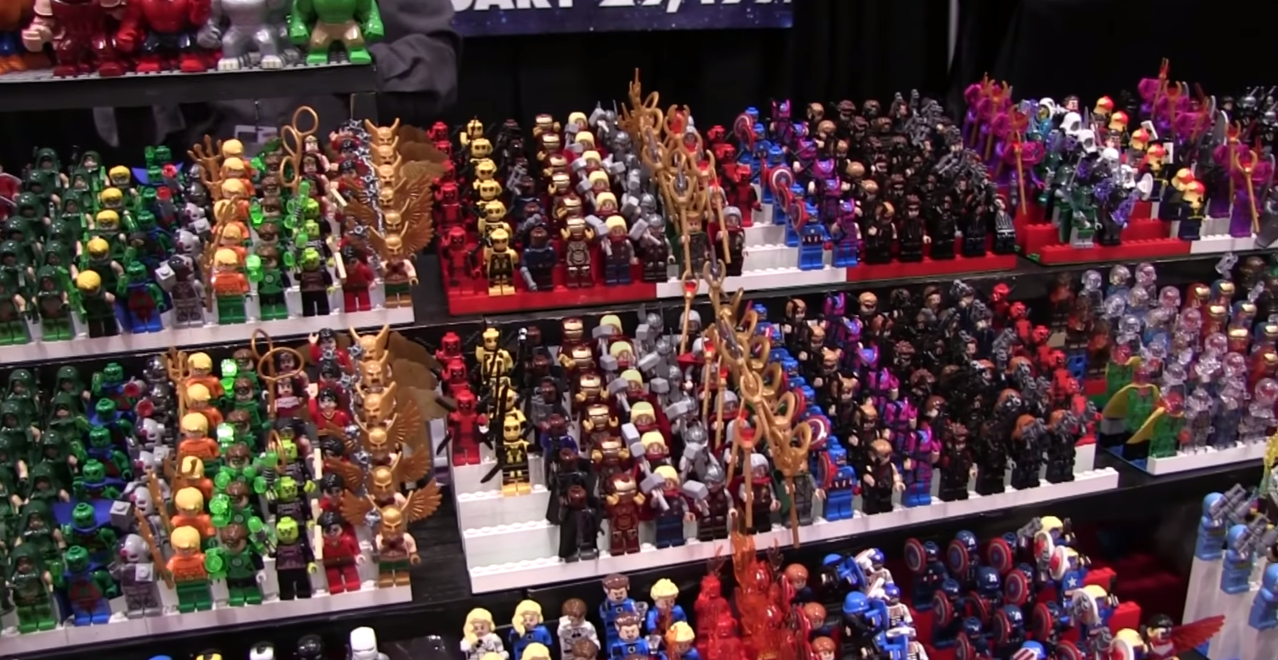 Last week was New York Comic Con and The Brick Show was there with West End Toys, a company that sells legitimate LEGO products. However there are other "companies" there that also sell what appears to be LEGO but in reality, they're just cheap knock-offs from China.
Stephen went around to a few booths showing what products they're selling and found there were about "20-30" booths selling all kinds of counterfeit LEGO from bricks to minifigures. As LEGO fans, we know which minifigures are legit and which are not but parents and kids who aren't enthusiasts can't really tell the difference because they look so similar and are priced way cheaper. As one person at these booths states about selling fake LEGO,
"Doesn't matter, that's the best part. They fit on the thing and that's all that matters to me. I'm all about capitalism."
That statements bugs me because they're all about the money. Notice they don't even use the correct terminology when describing where the minifigures are standing on as they only call it "the thing." Not a stand or on studs but "the thing."
Note that this was at New York Comic Con, one of the largest fan conventions in the US. This is my first time hearing about booths selling fake LEGO products at these conventions as I don't see them at San Diego Comic Con but then again, they are different organizers so they probably don't care what is sold there.
As LEGO keeps growing bigger and bigger, the more likely companies … Continue