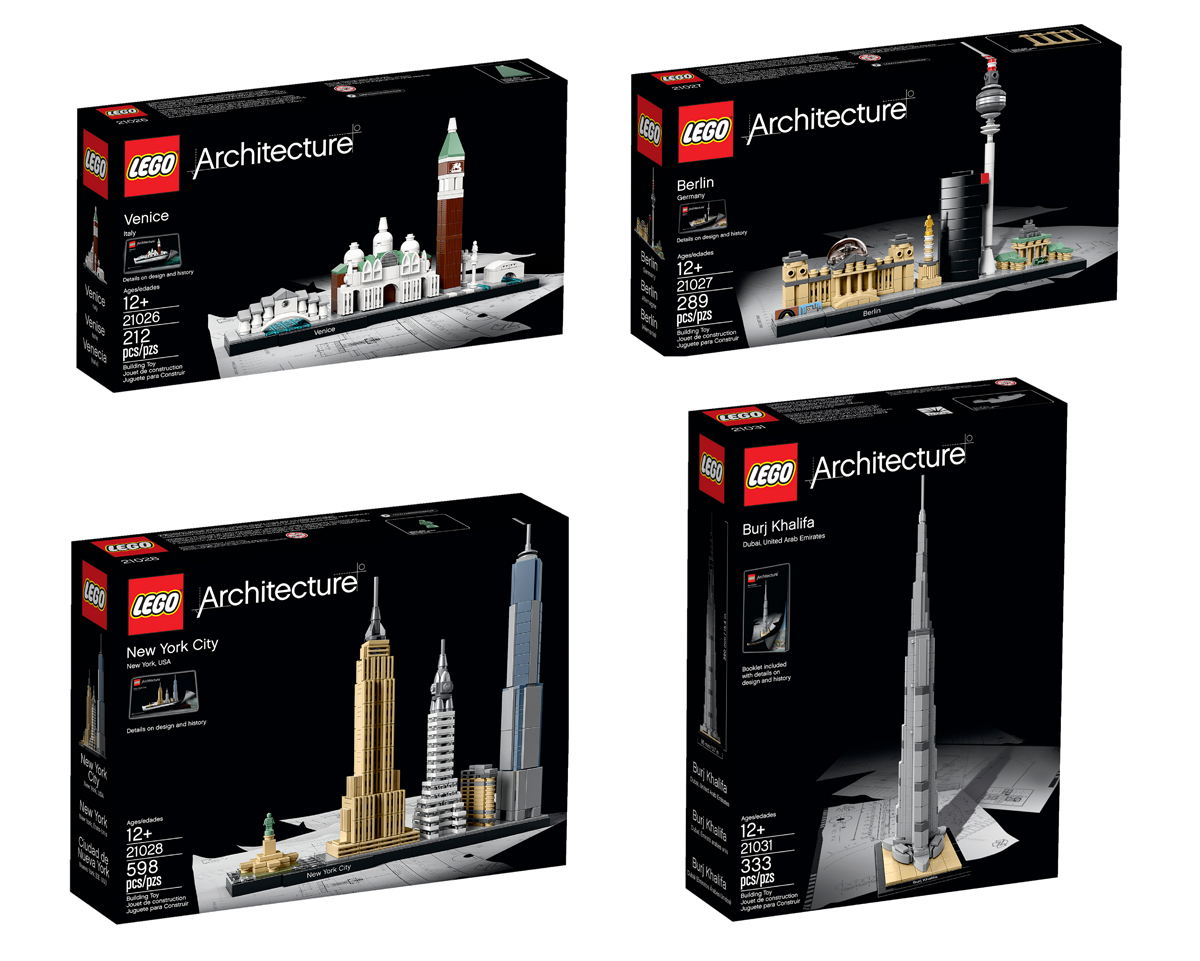 Last month, I started the Architecture Building Contest on here to have readers create some miniature buildings and monuments of their real life counterpart in the new Architecture Skyline design to win some cool prizes. There are some really awesome entries over in the Flickr Group but unfortunately one of the entries wasn't based on a real life city, which was stated in the rules, so I can't include it in the voting process but it was a very good one though based on Batman's Gotham.
Check out the builds below and if you need a reference to the real life building, I've also linked to images of them. Then cast your vote in the Strawpoll link below of which Architecture build resembles the real life buildings the best. The voting period will run until 11:59pm PST on April 16. The city with the most votes will be declared the winner of our very first contest!
Update: After a slight error, there was another entry that wasn't previously added. Please recast your vote in the link below.
---
Toronto Skyline
– Rogers Center
– CN Tower
– Queen's Quay Terminal
– TD Canada Trust Tower
– First Canadian Place
---
Cleveland #1 Skyline
– Federal Court House Tower
– Key Tower
– Terminal Tower
– Post Office Plaza
– 200 Public Square
---
San Francisco Skyline (Right to Left)
– Transamerica Building
– Bank of America
– The Ferry Building
– The Painted Ladies
– Coit Tower
---
Seattle Skyline
– Safeco Field
– Century Link Field
– Smith Tower
– Columbia Center
– Space Needle
---
Cleveland #2 Skyline
– Rock and Roll Hall of Fame
– Tower City Center
– Key Bank Building
– Hope Memorial Bridge
– West Side Market
---