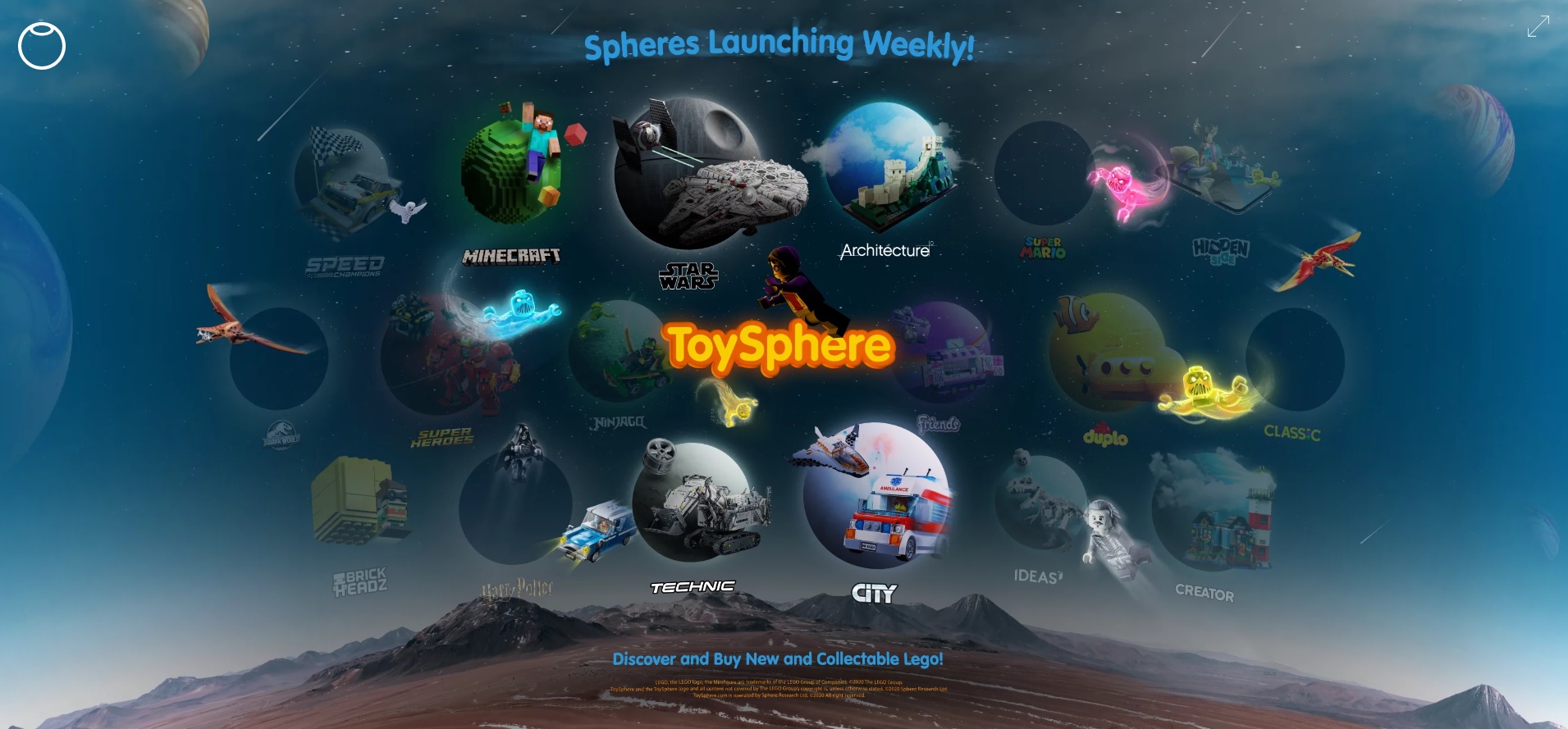 There's a new service that has recently launched that is a new way to explore and shop for LEGO called ToySphere. What it basically does is that it takes all the LEGO themes and puts theme into "spheres" to give you a visual way to see all of the sets that have been released in a particular theme from the last decade. By zooming in on a certain item, you can either check out the description or purchase it off the LEGO Shop or on the secondary market if it's retired.
Since ToySphere just went live, there are only a few spheres/themes available at the moment but will be continuously updated in the near future. Since we process visual data better, ToySphere has done a good job in putting all the sets in certain categories within the theme.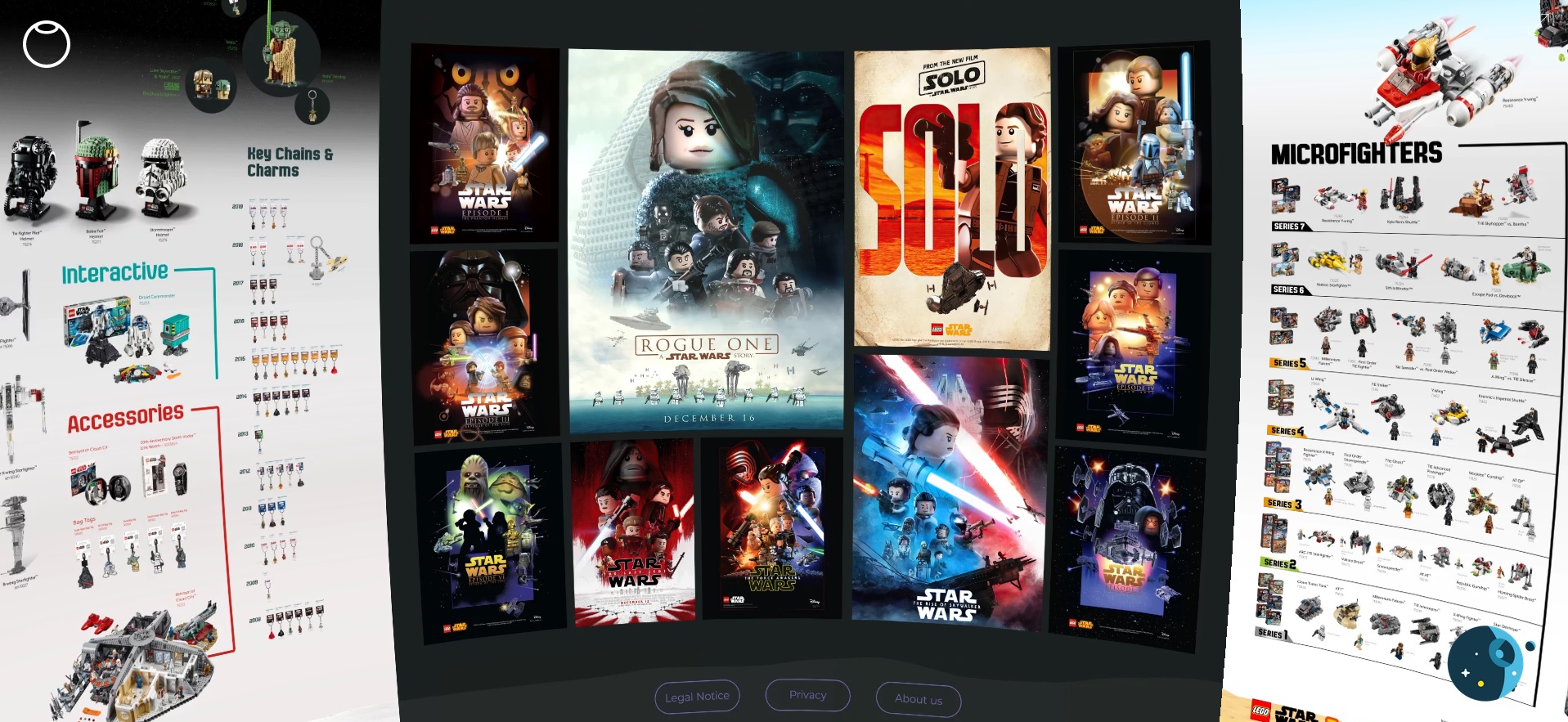 Sphere are excited to announce the launch of LEGO ToySphere, a completely unique and immersive format, reimagining shopping for LEGO and allowing fans to view the last decade of LEGO like never before.

Lifelong LEGO fans Olly Treadway and Warren Minde have come together to build ToySphere – bringing the excitement, playfulness and immersion of a trip to a real LEGO store online. Pouring time and passion into building this awesome new way to explore and shop LEGO, the team have spent the past six years on this epic fan project.

Combining Olly's tech wizardry and passion for LEGO, with Warren's years of experience consulting to the LEGO leadership at their HQ in Billund, Denmark, this is LEGO as you've never seen it.