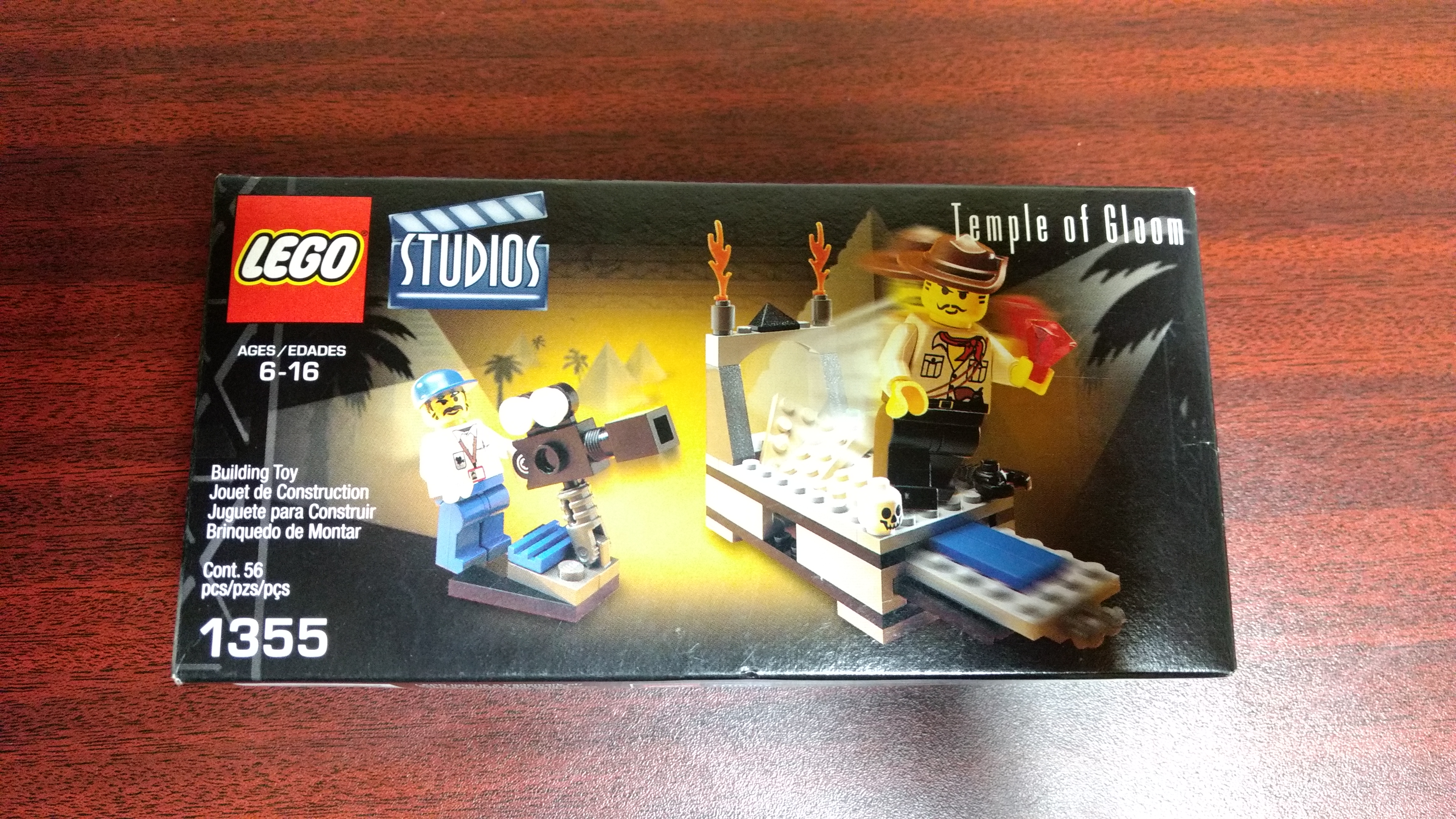 Every month, Bricks on the Dollar gives away a sealed, vintage LEGO set. Interested in winning some FREE LEGO? All you need to do is enter the giveaway drawing with your email address HERE. Even better, they use the same sign-up form each month so all you need to do is bookmark this link, and you can enter every month to win another set!
The winner will be drawn on August 1st and contacted for their mailing address. On that same day, the August giveaway set will be announced and the sign-up form will be reset for the next drawing.
LEGO set 1355 Temple of Gloom was part of the Studios line in 2000. The particular set featured Johnny Thunder from Adventurers, or at least an actor who plays him. Solidifying the theory that Johnny Thunder is just an unlicensed Indiana Jones, this set begs to ask; were the adventures of the Adventurers actually real or were they all film plots?
**Sponsored Post**