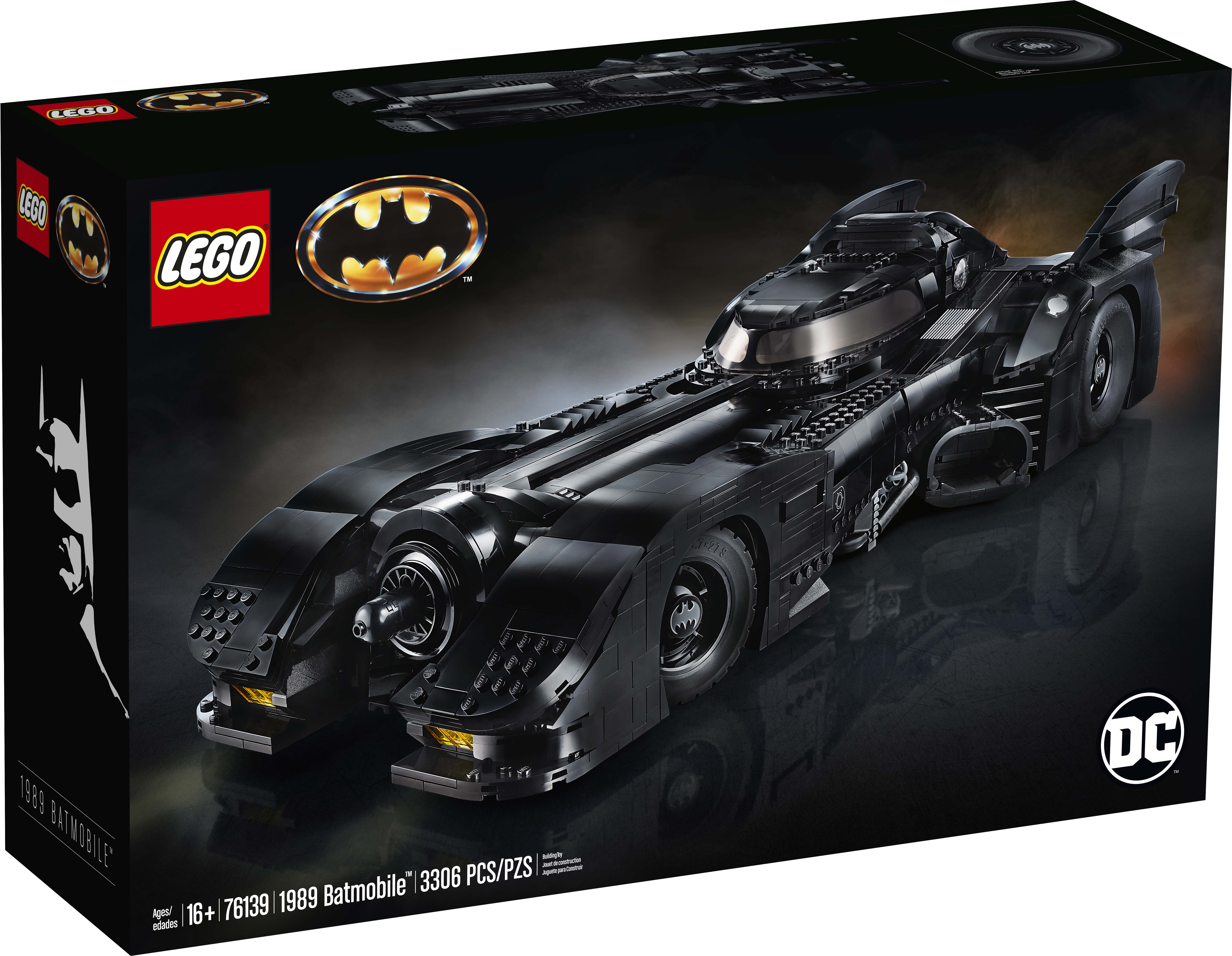 LEGO has officially announced their 2019 Black Friday set with the LEGO Batman 1989 Batmobile (76139). The set contains 3,306 pieces and will retail for $249.99. It will be available starting on Black Friday, November 29 and from then until December 5 with your purchase, you can also get the Limited Edition (40433) version of the set as a free gift.
The Batmobile is filled with features from the vehicle from the 1989 Batman movie by Tim Burton. It also includes minifigures of Michael Keaton's Batman, Jack Nicholson's Joker, and Kim Basinger's Vicki Vale. If you look closely, you'll see that Batman has a new torso printing as well as a new cowl/cape piece.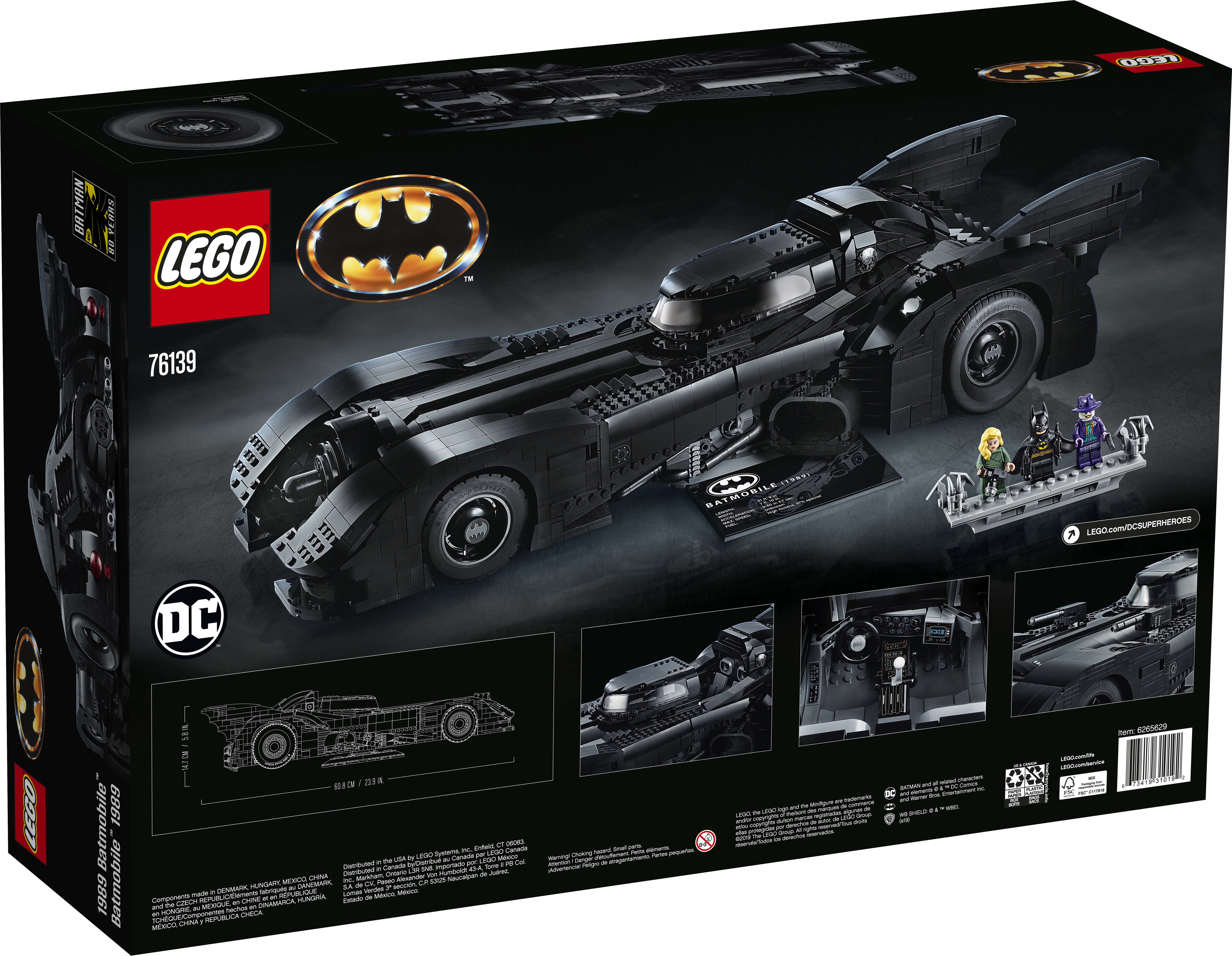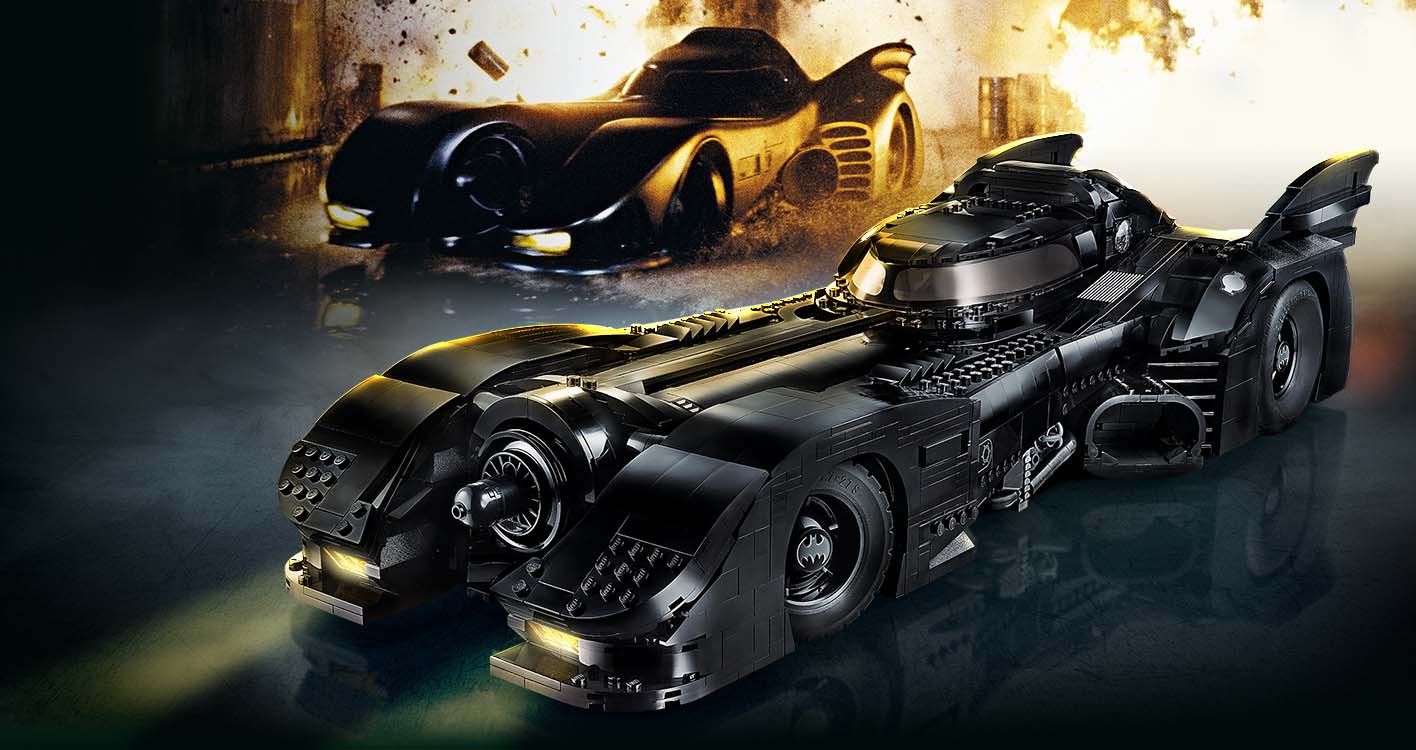 PROTECT GOTHAM CITY IN THE ULTIMATE LEGO® 1989 BATMOBILE™

The LEGO Group announces the arrival of Batman's™ 1989 Batmobile to celebrate the 30th anniversary of the Iconic film. Roaring into LEGO Retail Stores and LEGO.com from 29th November.

[7th November, 2019] Celebrate the 30th anniversary of Tim Burton's iconic Batman movie with the incredible 1989 Batmobile™ launching on Black Friday. The Batmobile comes packed full of authentic features from the classic 1989 movie.

The 1989 Batmobile is built from over 3,300 pieces, measuring over 60cm long and sits on a rotating display plate. The sleek design makes this set a highly rewarding build that is perfect for displaying at home. This LEGO set includes three new-for-2019 minifigures: Batman with a new and unique cape, The Joker™, with a new face and torso decoration and Vicki Vale™ featuring a brand new torso and legs.

The 1989 Batmobile comes with a new-for-2019 wraparound windshield element and decorative grappling hooks on both sides of the vehicle. Place the Batman minifigure into the car by opening the slide-open cockpit before turning the car's turbine exhaust to make the two machine guns hidden under the hood pop up. The Batmobile comes with detailed Bat emblems on the wheel trim and a set of specially designed tyres for the front wheels.

The 1989 Batmobile is launching as part of LEGO Black Friday event and those who purchase the set between 29th November and 5th December will receive an exclusive mini replica of the original model as a free gift available in limited quantities.

The 1989 Batmobile comes with a rotating display stand, with an attached information plate detailing the cars statistics for easy viewing and a brick built minifigure display stand for the three minifigures.

The 1989 Batmobile™ measures over 4" (12cm) high, 23" (60cm) long and 8" (22cm) wide and comes with over 3kg of LEGO bricks.