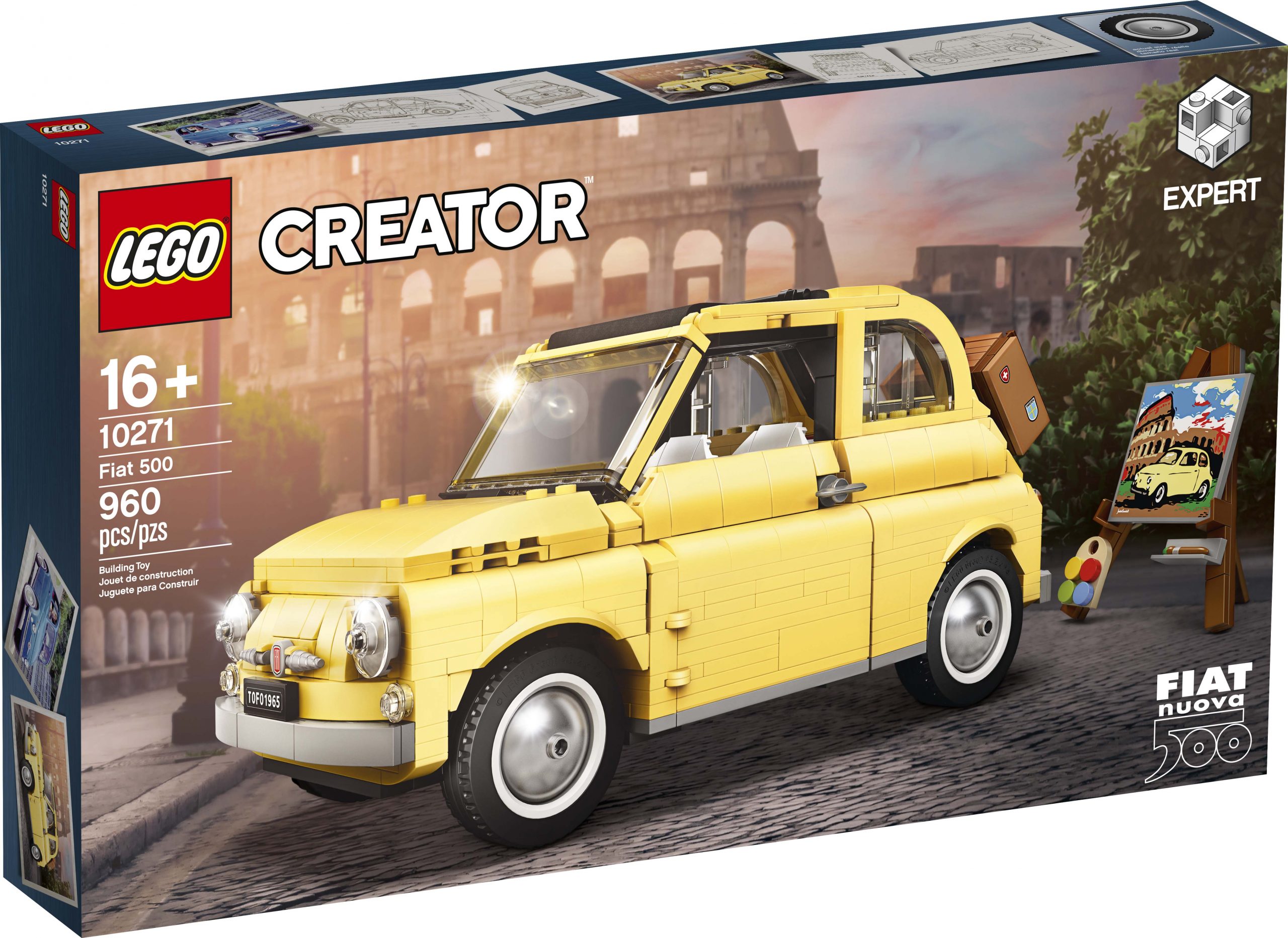 LEGO has officially revealed their latest LEGO Creator vehicle set with the Fiat 500 (10271). The set has 960 pieces and will retail for $89.99/$129.99 CAD and it will be available starting tomorrow, March 1. The set features the iconic Fiat 500 as well as a folding easel with a painting of the Colosseum.
Also revealed today was a life-sized model of the Fiat 500. It has 189,032 pieces and it took LEGO designers 830 hours to build.
You can check out the press release of the LEGO Creator Fiat 500 (10271) as well as more images of the set below along with the build video of the life-sized version.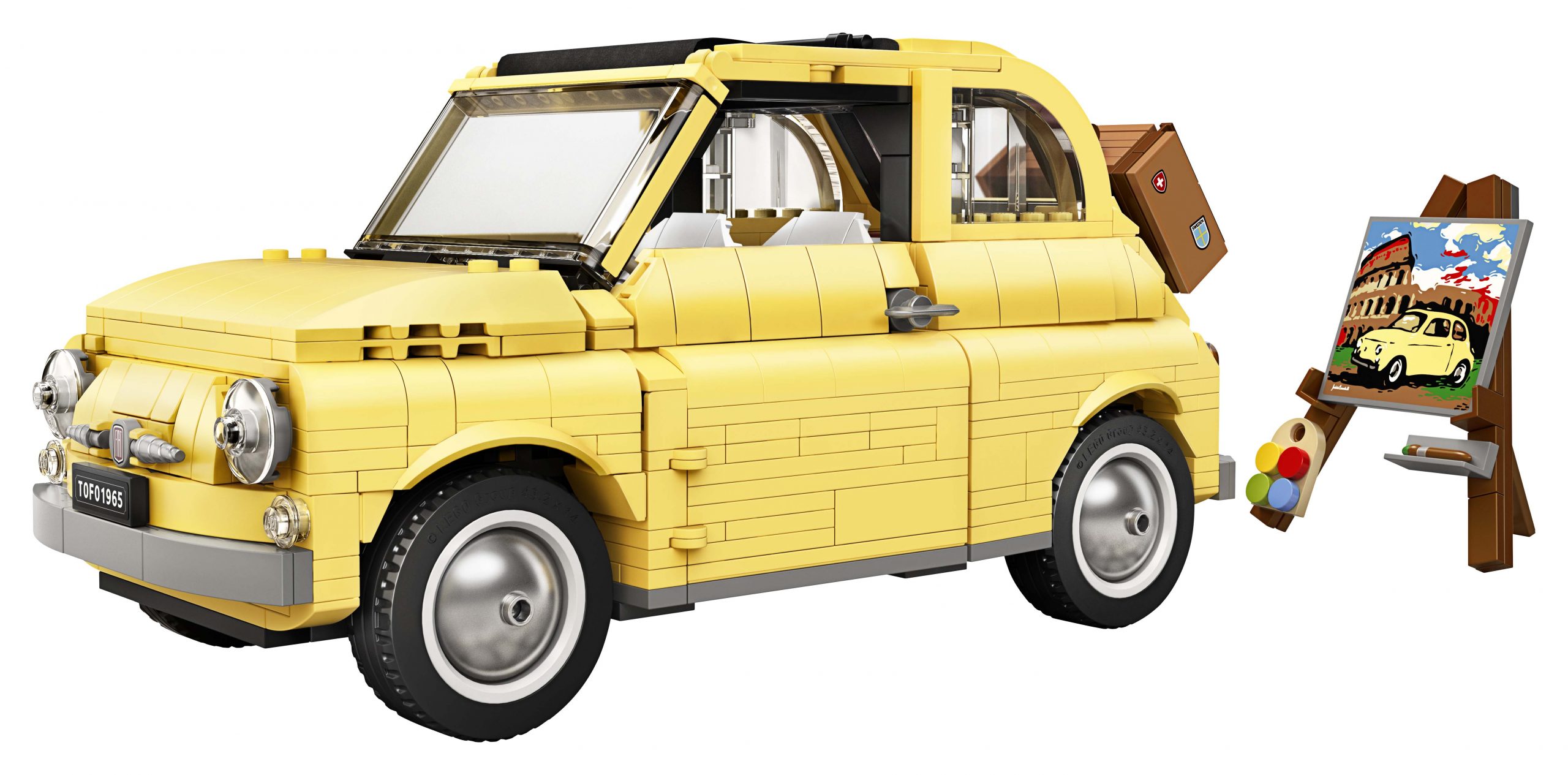 INTRODUCING: TIMELESS ITALIAN CLASS IN LEGO® BRICK FORM

STEP BACK TO THE 1960s WITH THE LEGO CREATOR EXPERT FIAT 500

Recreate a taste of 'La Dolce Vita' by recreating the iconic Fiat 500 in LEGO brick form, with this new LEGO Creator Expert set. This highly nostalgic set is full to the brim with authentic details from the quintessentially Italian car that has found a place in the heart of motorists across the world.

The Fiat 500 is a symbol of effortlessly cool Italian style and this detailed LEGO brick model recreates a true icon of classic automotive design. Based on the Fiat 500F Legend from the late 1960s, this advanced building set includes a detailed interior and functioning sun roof, allowing the driver to soak up the Italian sun while cruising down the Amalfi Coast.

The 960-piece model features everything needed for a European trip, including a trunk (complete with spare tyre), a luggage rack to the rear of the car, as well as an opening hood which allows builders to inspect the engine once they have completed the model.

Included within the set is a folding easel and colour palette and a painting of the car outside Rome's famous Colosseum, allowing budding builders to create their favourite scenes in Rome and bring back memories of holidays gone by.

Many LEGO Creator Expert building models are designed to inspire nostalgia and rekindle memories of times gone by and the LEGO Creator Expert Fiat 500 is no different. This set is the latest in the LEGO Creator Expert vehicle range that offers a relaxing building experience and can be displayed as the perfect centre piece of any LEGO brick car collection.

The set measures over 4" (11cm) high, 9" (24cm) long and 4" (11cm) wide and is an ideal build for any LEGO brick car collector or fan of Italian culture.