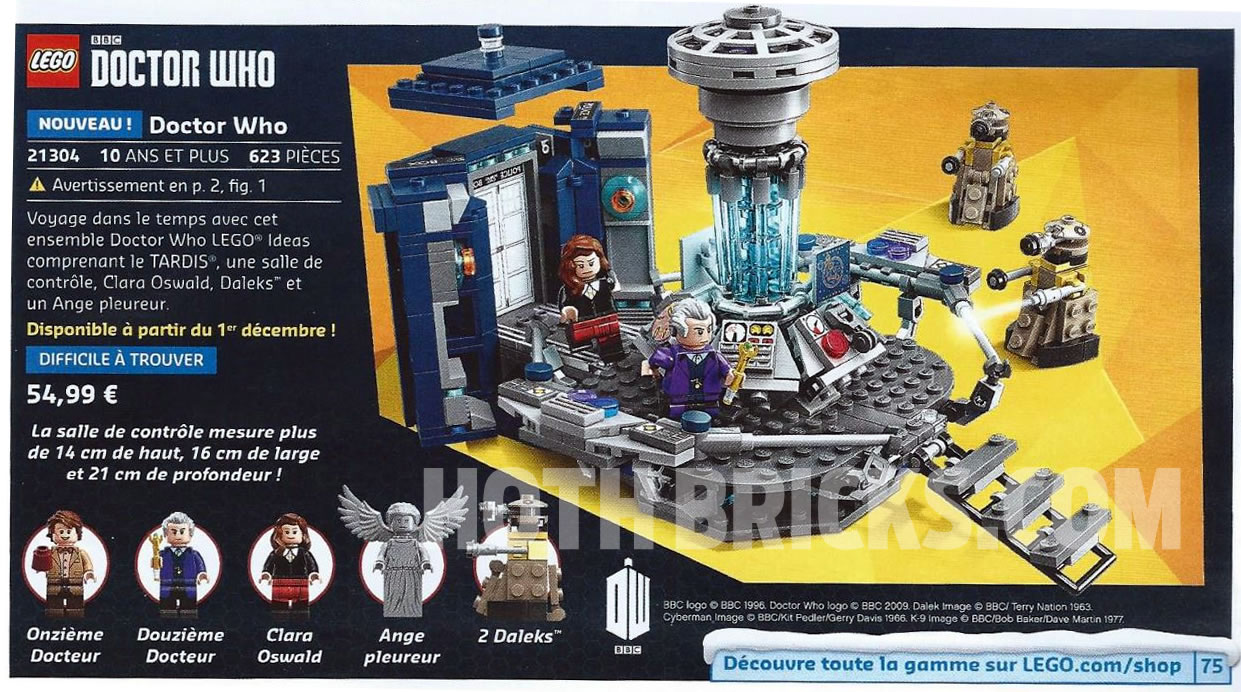 The past couple of days, LEGO has been teasing fans with images of the upcoming LEGO Ideas Doctor Who (21304) set with a possibility of it being revealed very soon. We don't have to wait for it because Hoth Bricks has an image of the official set which comes from the French LEGO catalog.
The set comes with 623 pieces and retails for $59.99 and will be available on December 1. It includes minifigures of the Eleventh Doctor (Matt Smith), the Twelfth Doctor (Peter Capaldi) which is a different version from the LEGO Dimensions one, Clara Oswald (Jenna Coleman), a Weeping Angel, and two brick-built Daleks which are also different from the ones in the Dimensions Cyberman Fun Pack.
Update: Head over to the official announcement for more images of the set.