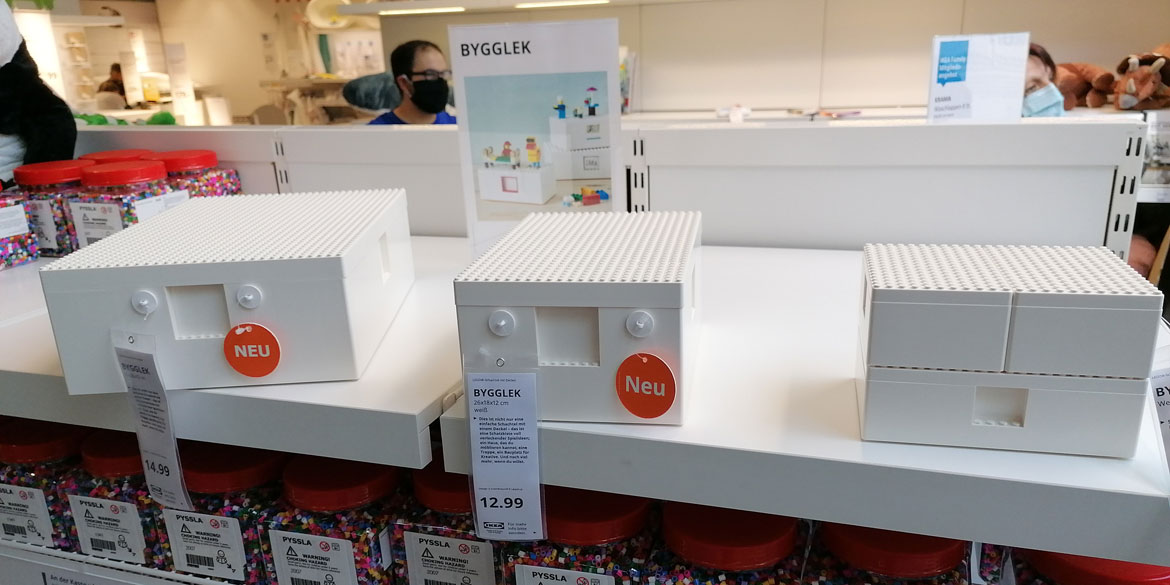 Way back in June 2019, LEGO announced a partnership with IKEA for BYGGLEK which are some new products that stimulate play around the home. We haven't heard anything about it since then until today when Promobricks has shown off the first products that are now available and have been found in Germany. BYGGLEK so far consists of three products of various sizes as well as a LEGO set. The small box (26x18x12 cm) costs 12.99 euros. The medium sized box (35x26x12) costs 14.99 euros. There is also a combi box that goes for 9.99 euros. The LEGO BYGGLEK (40337) set costs 14.99 euros.
So far the only known place the LEGO IKEA BYGGLEK can be found is in Mannheim, Germany. There's no word yet on when or where the new range of products will be available in other countries and they can't be found online either.
What do you think of the first products for this collaboration? Is it what you expected or did you expect to see more color?